Power+™ Laundry Detergent Packs - Fresh Citrus
Sometimes you've got to pull out the big guns. Seventh Generation Power+TM Laundry Detergent Packs feature an advanced stain fighting formula with 20% more cleaning power. Fight your toughest stains like coffee, tomato sauce, grass, and ice cream - all without the use of synthetic fragrances, dyes, or artificial brighteners. This laundry soap uses plant-derived enzyme stain removers to tackle the mess while whitening and anti-graying enzymes help brighten. We like to keep it real when it comes to scents, too - scented with 100% essential oils and botanical ingredients.
Available Sizes: 42 count
Scent: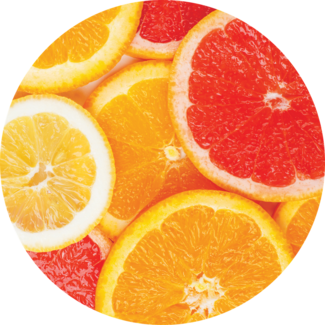 Fresh Citrus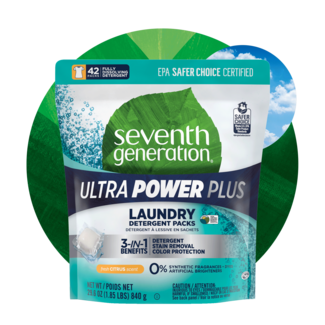 EPA Safer Choice Certified
Biodegradable Ingredients
Frequently Asked Questions
Together is Better
Inspire others with the ways you care for yourself, family, and the world around us.