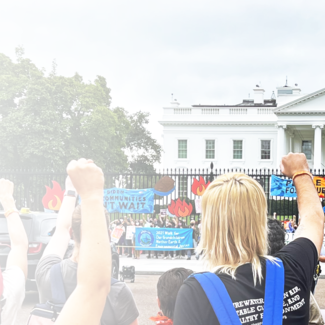 Tell President Biden to Keep Fossil Fuels in the Ground
We're calling on President Biden to use his executive authority to accelerate the fight for climate justice and a just transition to a renewable energy future. This includes declaring a climate emergency, and rejecting all federal permits for fossil fuel and other climate-damaging infrastructure, like the Line 3 and the Dakota Access pipelines.
Join us in telling President Biden to take executive action now.