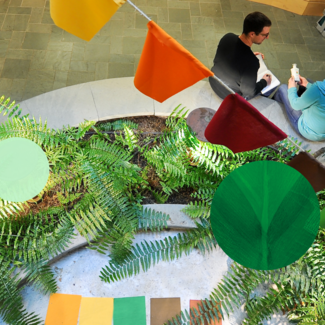 We Believe in a Seventh Generation.
For over thirty years, we've been on a mission to transform the world into a healthy, sustainable, and equitable place for the next seven generations—and beyond.
1988

1990

1994

2001

2004

2007

2008

2012

2013

2016

2018

2020
Seventh Generation is born with a promise: in our every deliberation, we must consider our impact on the next seven generations.

Alan Newman acquires a mail-order catalog business called Renew America and combines it with a progressive mail-order catalog business. Jeffrey Hollender partners with Newman to support the newly named Seventh Generation, which sells environmentally friendly products.

First Homecare Company to Market Unbleached, 100% Recycled Paper Products

Seventh Generation set new industry standards for chlorine processing of fibers.

Seventh Generation Enters the Retail Space

Seventh Generation enters the retail space in 33 Boston-area Star Markets with three branded products: Liquid Laundry, Chlorine-Free Bleach, and Dishwasher Detergent.

Setting New Industry Standards

Seventh Generation helped lobby for the removal of phosphates from auto dish products.

First Corporate Responsibility Report published

As a mission-driven company, we believe that business can be a positive force in the world—that a business can do well, and do good. Our annual Corporate Consciousness Report assesses our commitment to sustainability and examines the progress we've made toward our ambitious 2025 goals, working to Nurture Nature, Enhance Health, Transform Commerce, and Build Community.

A founding member, we became a certified B Corporation

Just as we seek sustainability in our products, we also try to practice a better way to do business. We became a founding B Corporation in 2008 because we believe it is critical that there be a standard for corporate responsibility in the United States. We seek to be a model for integrating sustainability into a company's mission.

One of the First Homecare companies to Disclose Ingredients on Labels

Consumers have the right to know what makes our cleaning products safe for people and the environment. We were one of the first homecare company in the household products industry to clearly print all of the ingredients we use in plain language on each product's packaging. This pioneering industry shift is part of our commitment to give everyone the highest confidence that they are making an informed choice when they choose Seventh Generation.

USDA Certified Biobased

First full line of homecare products, baby care, and health care to be USDA Certified Biobased.

Launched Companies for Safer Chemicals to reform TSCA

Americans assume that chemicals used to make ordinary products are tested for safety -- but often they are not.

Safer Choice Partner of the Year 2016 & 2021

The EPA offers the Safer Choice label to products that meet their strict standard and reformulate quality products that get the job done using only the safest chemical ingredients. We are proud to have so many EPA Safer Choice products, including liquid laundry detergent, dish liquid, laundry packs, household cleaners, and more.

EasyDose™ launches!

Seventh Generation reinvents the liquid laundry bottle using 60% Less Plastic, 50% Less Water and a Super Convenient Dosing Technology.

Clean Future Strategy Adopted by Unilever

Unilever announces Clean Future Strategy which is built around transforming some of the most popular cleaning and laundry brands in the world to become lower carbon and lower waste, with the same or even better performance.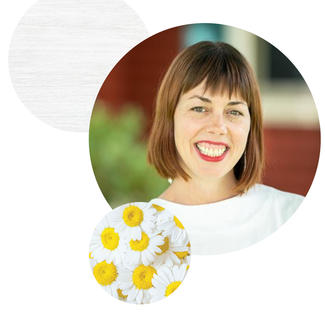 A Message from Our CEO
Welcome, we are so glad you are here! At Seventh Generation we are committed to providing effective, safe, bio-based products that are good for the planet and for your family. We believe that business can and should be a force for good. And we are on a mission to create a more healthy, sustainable and equitable world for the generations to come. Join us.
For the next seven generations,
- Alison Whritenour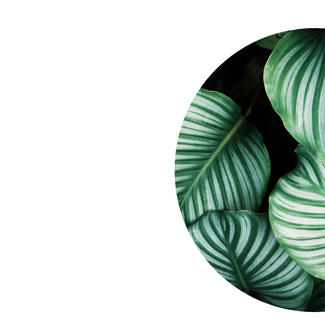 A name can say a lot about a company, but for us, Seventh Generation is far more than just a name. It embodies the essence of who we are, what we strive to be, and what sets us apart.
Read More | 3 Min. Read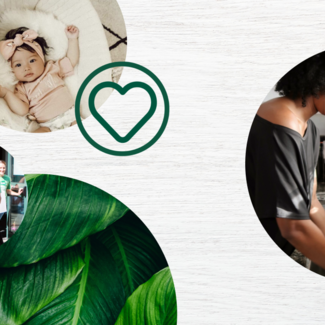 Safer for You. Safer for the Planet.
We consider our products solutions that help address global issues that affect us all, such as air pollution, water health, plastic waste, and consumer trust. 
We formulate using renewable, plant-based ingredients rigorously tested to be safe for your family, and we list what's in our products right on the package. 
We help you to #CleanWithPurpose.
| | |
| --- | --- |
| | Seventh Generation is proud partner of the Safer Choice program and was awarded the 2021 Safer Choice Partner of the Year award! |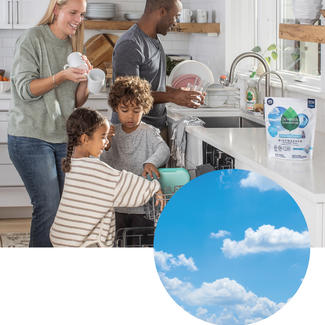 Committed to This and Future Generations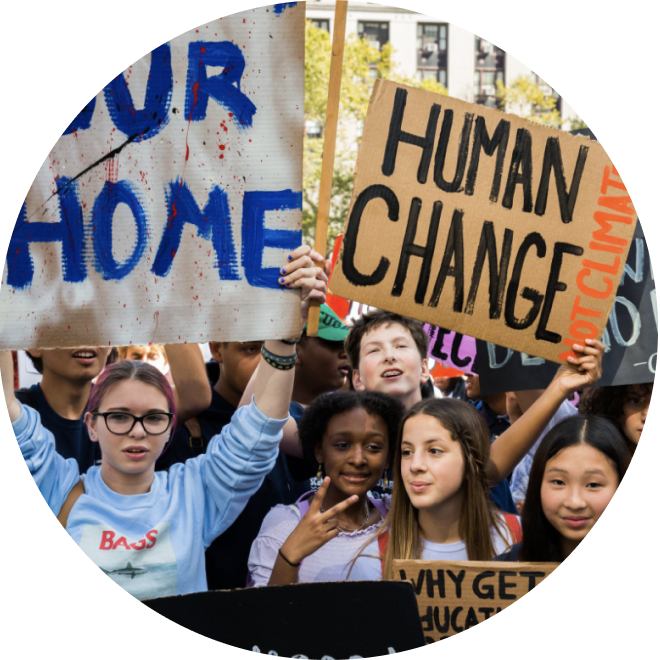 Climate Action
We support the fight for climate justice and a fossil free future that's healthier and more equitable for all.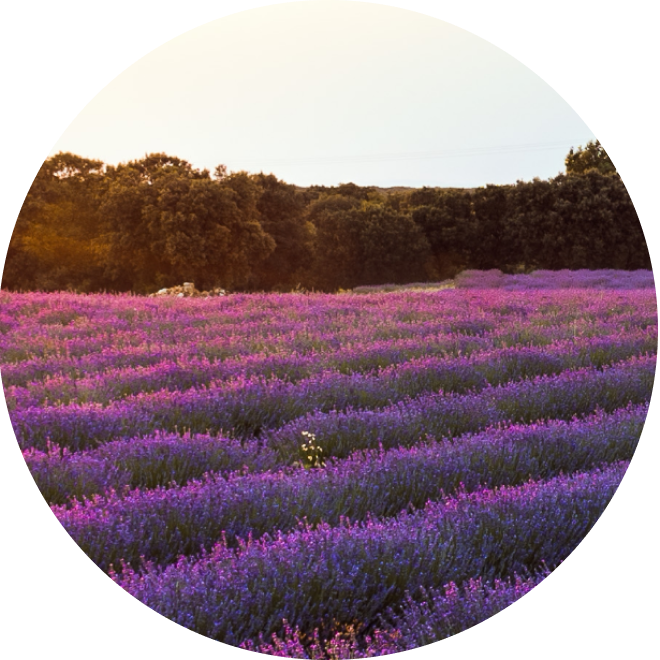 Sustainable Sourcing
We source plant-based ingredients that help strengthen renewable supply chains and help decrease our fossil fuel dependence.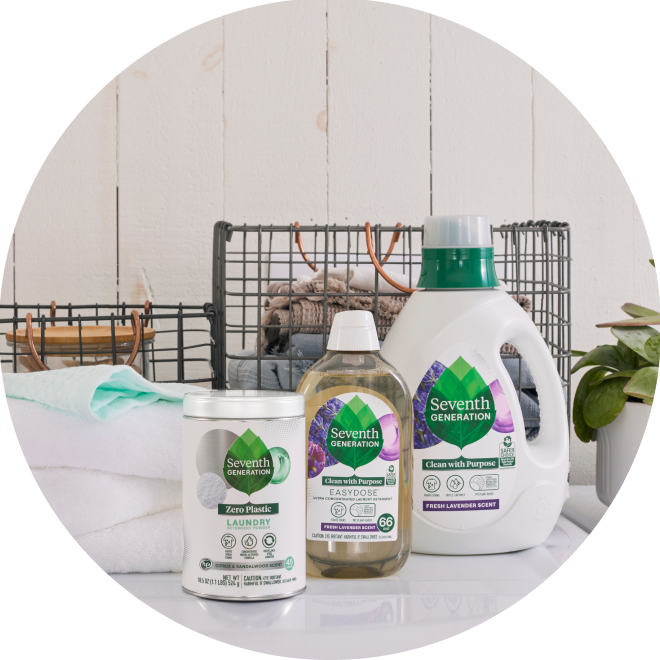 Better, Less, No Plastic
From packaging our products in PCR plastic to creating zero plastic solutions for your family, we're committed to helping reduce plastic waste.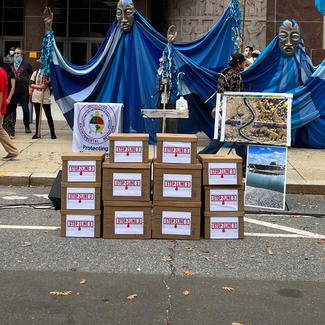 We intend to direct 100% of our Foundation's funds to support and amplify the work of Indigenous-led organizations.
Foundation Website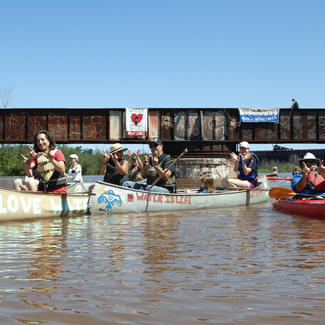 A healthier future and a healthier planet starts with true climate justice that honors all families and communities.
Get Involved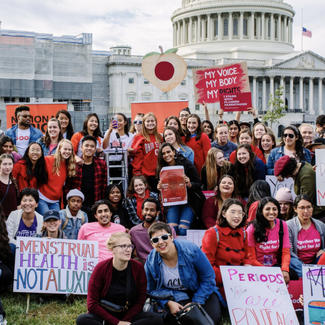 From ingredient education to menstrual equity to climate justice, we use our voice to stand up for what's right.
Learn More