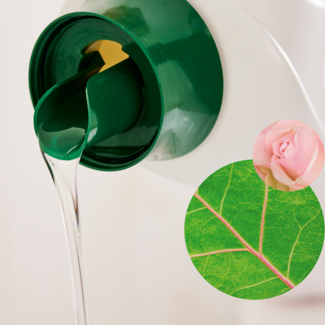 The Future of Clean
Using safe ingredients and industry leading product standards, Seventh Generation's dedicated team of in-house scientists are redefining the way you clean your home and care for your world.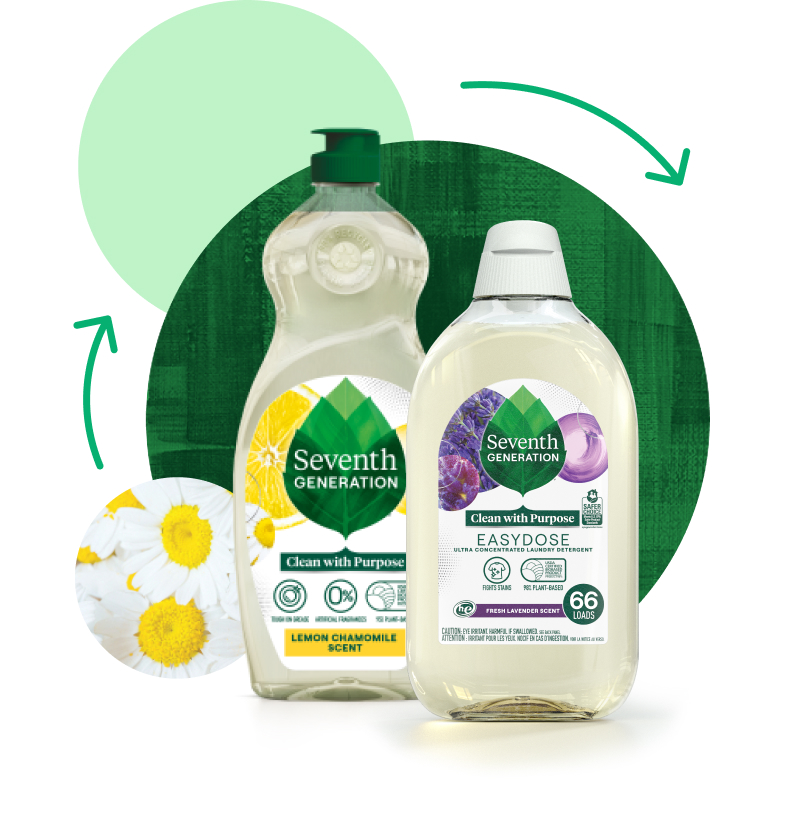 Full Circle Product Design
From biodegradable ingredients that come from plants (not petroleum) to more recycled and recyclable packaging that doesn't just become more waste, our products work in harmony with the planet to nurture our natural resources and build a healthier future for all.
Waste Free Mission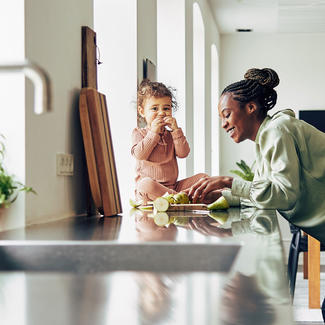 Building a Sustainable World That Can Support Generations to Come
A less wasteful future starts with less waste. And that means less plastic. We're leading the way by reducing the quantity of virgin plastic in our product packaging, innovating through plastic-free packaging, and ensuring our packaging is more widely recyclable.
.
Toward
a
plastic
waste-free
world
Less Plastic

Our compact bottle is designed to work for your busy lifestyle and the planet. Each 23 oz. bottle contains 66 loads of laundry, the same as in our 100 oz. bottle, while using 60% less plastic and 50% less water.

View EasyDose

Better Plastic

Packaging shouldn't only hold the good stuff, it should be the good stuff. Our team of Packaging Engineers have made Seventh Generation the industry leader in the use of post-consumer recycled materials, and we're setting even bolder goals for the future.

All About PCR

Zero Plastic

Packaged in reusable canisters made from steel - the world's most recycled and recyclable material - our water-activated, fully biodegradable powders and tablets provide a fundamental clean you'll love, without without the use of dyes, bleach, or plastic.

Our Zero Plastic Products
Third Party Tested

Laundry Detergent Tested on 60 of Your Toughest Stains: We love that our products get the job done on life's toughest messes. But don't take our word for it. Our products are rigorously third-party tested to work hard for your family. So you can bring them home with confidence and be ready to clean with purpose.

Tab 1 Link

Operations & Sourcing

A Healthier World Deserves a Higher Standard: We hold all suppliers and manufacturers to the same high standards and accountability that we hold for ourselves. That's why we work only with manufacturers who share our core values, as well as our commitment to reducing our carbon footprint.

Tab 2 Link

Better Business Practices

Proud to be a B Corp: B Corps are certified to be better for workers, better for communities and better for the environment. Join us in nurturing the health of the next seven generations.

Tab 3 Link