What is the Best Laundry Detergent?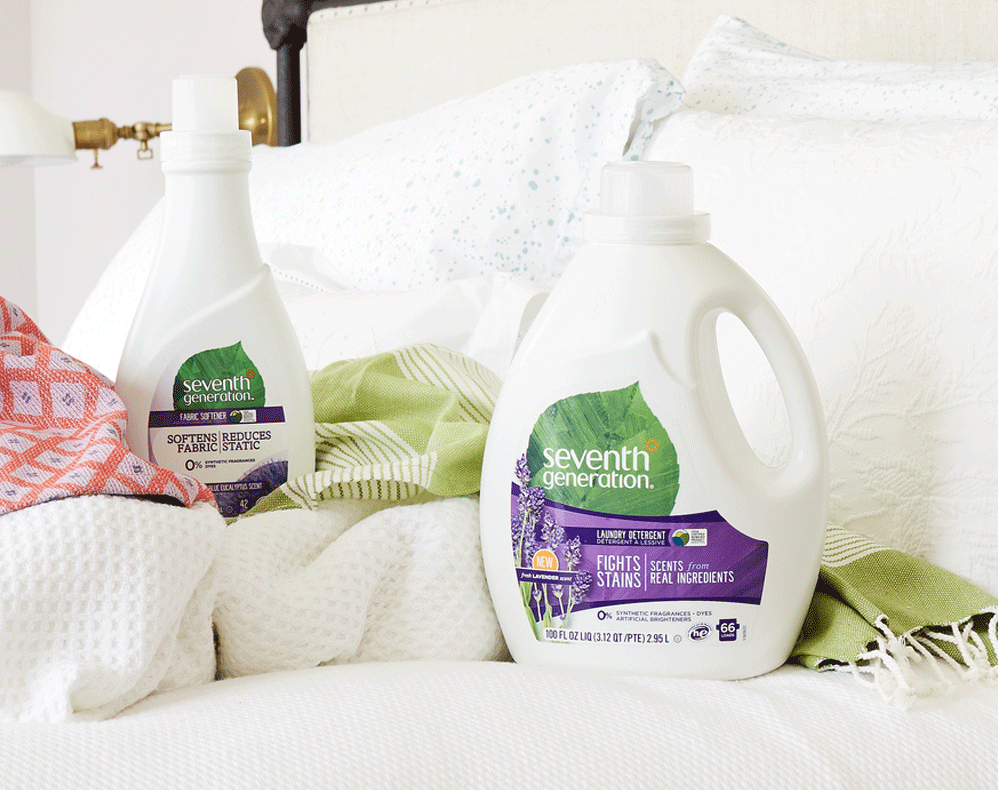 If you've ever typed What is the best laundry detergent? into Google, you're in good company. And at Seventh Generation, we believe consumers deserve the best options for their families and should never settle when it comes to researching and choosing products. We also think the answer to this question depends on what you're looking for in a laundry detergent.
If you're looking for a detergent made with synthetic fragrances and petroleum-based ingredients derived from fossil fuels, sorry, but we may not be the right choice. But if you're looking for a hardworking laundry detergent that gives you a clean you'll love and is made with a commitment to a more sustainable future, then welcome to Seventh Generation.
While claiming the status of "best laundry detergent" is always going to be tough with so many great options out there, we're excited to share why we think our plant-based laundry solutions are a great choice for your family's laundry needs—and for the planet. Drumroll please.
Let's start with the fact that Seventh Generation Laundry Detergents get the job done. Whether you prefer liquid detergents made with scents made from 100% essential oils and botanical ingredients, or conveniently packaged Free and Clear Detergent Packs made for sensitive skin, we test our formulas on 60 of your toughest stains to make sure you get the clean you need. Transparency matters to us, which is why we clearly list our ingredients on our labels—right where you can see them.

You don't have to take our word for it that our products are made the right way.

As part of our commitment to a more sustainable, equitable future for the next seven generations, every Seventh Generation laundry detergent is a USDA Certified Biobased Product with a biobased percentage of 94% or higher. That means they're made from materials chosen to be sustainable for the future of our people and planet. Learn more in a deeper dive.
We're also proud that nearly all of our laundry detergents are EPA Safer Choice Certified, which means the EPA deems every ingredient safe to use around your family and home.
Finally, animal lovers can feel good knowing that all our detergents are certified by our friends at Leaping Bunny for not testing on animals.
Our packaging engineers have worked tirelessly over the years to make our laundry packaging more sustainable to meet your desire to choose products that are less wasteful. And with our EasyDose Ultra Concentrated Laundry Detergent, you get 66 loads of stain-fighting power in a compact 23oz bottle that uses 60% less plastic and is 75% lighter than our 100oz bottle. Even better, the auto-dosing mechanism always measures you the right amount. One squeeze is all you need for your next load of laundry. Bottle is made from 100% post-consumer recycled content in our Ultra Concentrated bottle.
Finally, as a company committed to leaving behind a healthier planet than the one we inherited, nearly all our detergents are 100% biodegradable to help reduce pollution in our planet's water supply, working with the Earth's natural chemistry to minimize our impact on the environment.
So, what is the best laundry detergent for your family? You'll have to decide! But we believe that when you try Seventh Generation Laundry Detergents, available in a convenient variety of sizes and scents, you'll agree that our very best is also a great option for your family.