Multi-Surface Wipes - Garden Mint
We think they might just be the versatile cleaning solution you've been looking for. Seventh Generation Multi-Purpose Wipes make for quick work of the everyday messes we all know so well. Use them on kitchen counters, appliances, bathrooms, kids' toys—and just about every surface that gets dirty in your home. Our refreshing Garden Mint Scent is made from 100% essential oils and botanical ingredients for an experience that's purely refreshing without being overpowering.
Available Sizes: 35 count, 70 count
Scent: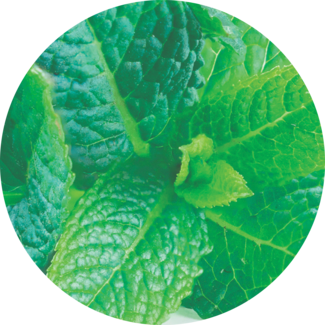 Garden Mint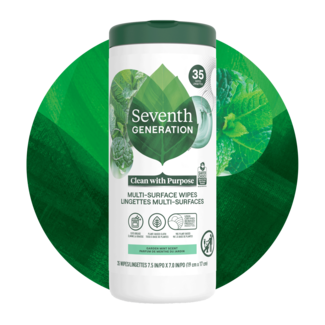 EPA Safer Choice Certified
Safe For Cleaning around Kids and Pets
Our Ingredients
Mint

With a scent as cool as it is comforting, mint is a staple in teas and diffusers, loved for its ability to soothe and promote respiratory health.

Eucalyptus

Minty and woody with enlivening citrus notes, eucalyptus is the happy essence in many soaps and fragrances, loved for its soothing properties.

Rosemary

Known to encourage clarity, relieve stress, and awaken our senses with its woody essence, rosemary is so much more than just an herb garden staple.
Together is Better
Inspire others with the ways you care for yourself, family, and the world around us.