Multi-Surface Cleaner Concentrate - Lemon Chamomile
Our All Purpose Cleaner now comes in a super-convenient, super-concentrated new formula. How concentrated? Try 7X. That's equivalent to seven 23 oz. bottles! Our Multi-Surface Cleaner Concentrate quickly cuts grease and grime for a safe, effective, everyday clean. Not only is there seven 23 oz bottles per refill, but there's also 75% less plastic by diluting and refilling those spray bottles! We're proud to create safe, sustainable products that get the job done for your family while nurturing a healthier world for the next seven generations.
Available Sizes: 23 fl oz, 23 fl oz 6 pack
Scent: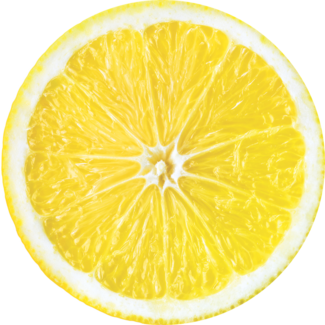 Lemon Chamomile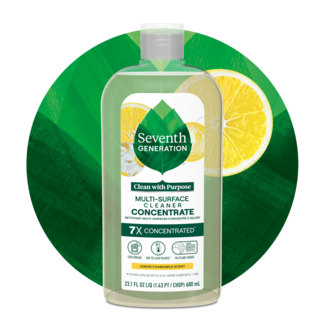 EPA Safer Choice Certified
Our Ingredients
Lemon

Tartly fresh and invigorating, lemon is known to boost our mood, energize our being, and even help us be more productive.

Chamomile

A staple in soothing teas and digestive wellness, chamomile is sweet and freshly herbaceous and helps to came and ease.

Lemongrass

Light and fresh with a scent reminiscent of lemons, tropical lemongrass is used to improve mood and offer stress relief.
Frequently Asked Questions
Together is Better
Inspire others with the ways you care for yourself, family, and the world around us.