The Race to Zero Waste: Seventh Generation's Journey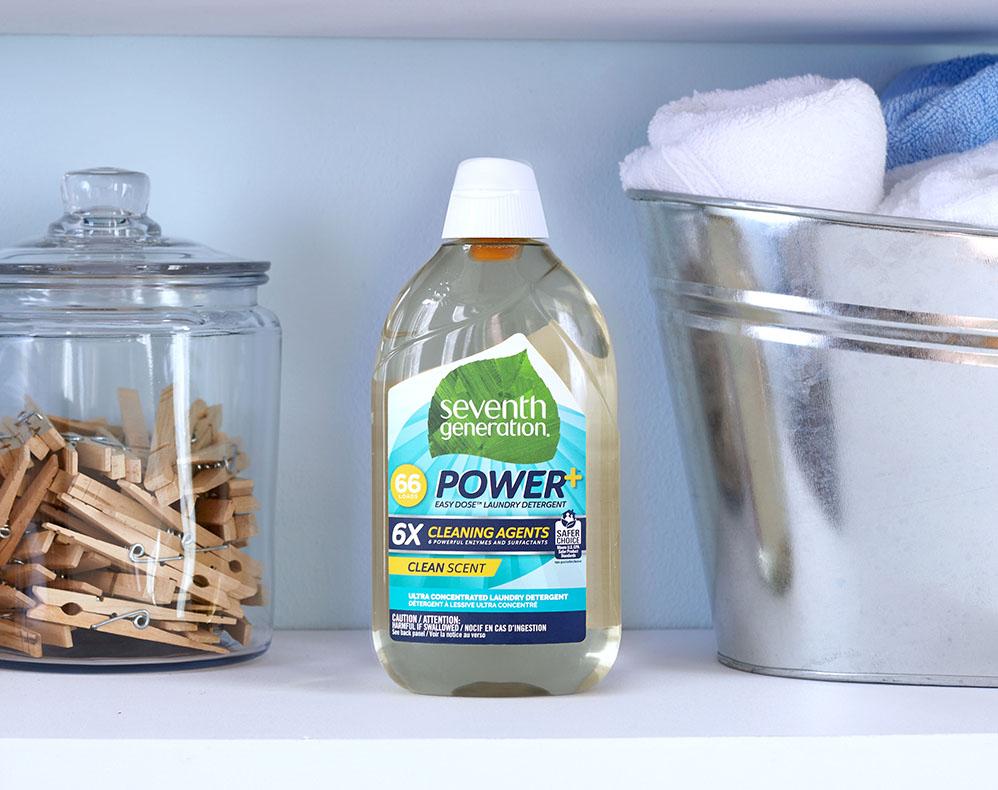 For over three decades, Seventh Generation has been putting the health of our planet and the people on it at the forefront of all that we do. The world we live in is different than it was 30 years ago, and we know that while we've made great strides in our products and their environmental impact, now more than ever, there's work to do.
Waste is one of the biggest problems our planet and its people are facing, and we know what we produce as a company contributes to that. While we're proud of the big wins we've achieved in our packaging and formulation innovation to date, it's time to raise the bar and spark a Zero-Waste Revolution that can truly nurture the health of the next seven generations to come. We know we're not a zero-waste company yet, and there's tough work ahead to get there. But we've never been afraid of a challenge, and we'll do whatever it takes.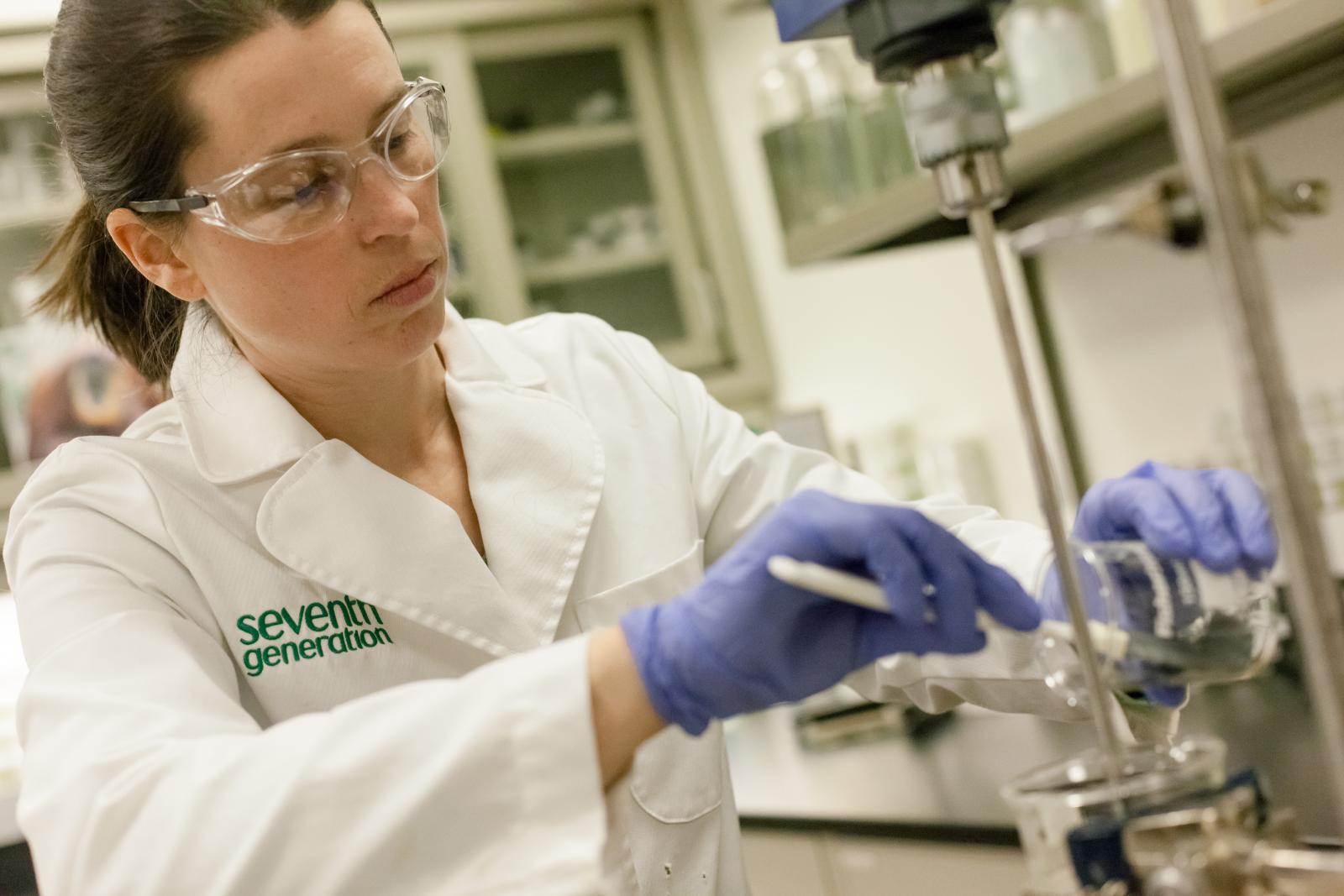 What do we mean by Zero Waste?
When we talk about Zero Waste, we're talking about a future where all of our products and packaging are made from renewable and/or recycled materials: so, products made from recycled materials can be and are recycled, products made from biodegradable materials can biodegrade and after use, there is no trace of our products in landfills.
So, what's the next step? More than anything, the race to Zero Waste is all about improving our collective relationship to recycling.
This means further embracing and using recycled materials, such as PCR (post-consumer recycled) plastic and paper, which help divert waste and give new life to recycled materials, and is overall easier on the environment. For example, if every person used Seventh Generation's 100% Recycled Toilet Paper, (minimum 50% post-consumer recycled paper) they would save 16 trees in a lifetime. When it comes to plastic, many of our plastic bottles are already made from 100% recycled content, and we're working hard to make sure that many becomes ALL.
This also means recycling. Meaning, filling up those recycle bins with everything that can be recycled—every time. This includes in-store drop off locations for plastic films and plastic bags. No exceptions! Nationwide, recycling rates are far lower than you might think. And according to some studies, a shocking 91% of plastic isn't recycled at all [1], which means that it ends up in landfills or, quite often, the ocean where it's starting to cause big problems, and even affect human health [2]. While we're excited that over 97% of our packaging is recyclable, the hard truth is that, if what is labeled as recyclable ends up in the landfill, it's just…waste.
What is Seventh Generation doing to get to Zero Waste?
As you can probably tell, we're not only excited, but committed to reducing our impact and creating a less-wasteful future. Here are some of the steps we're taking to get there:
Packaging—By 2025, we plan to make all of our packaging sourced from 100% biobased or PCR (post-consumer recycled).
Materials—By 2025, we plan to make 100% of our materials reusable and reused, recyclable and recycled, or biodegradable and degraded. Plus, 50% of all our laundry detergent will come in non-plastic packaging. All to say, we're not leaving extra trash behind for others to have to deal with.
Supply Chain—By making more of our packaging with recycled materials, we can create greater need and access for recycled materials. It's a bit like shopping local. If you truly value local food from local farms, then you must get out there and shop and eat local. That way, local food options will naturally grow and improve.
Sourcing—We're all in for sustainable sourcing, and by 2025, we're committing to have 100% of our materials and ingredients be sustainable bio-based or recycled. In addition, we're replacing 30% of our use of palm kernel oil (PKO) with non-land use, bio-based oil sources.
Compaction—More compact packaging is lighter to ship and requires fewer resources for us to produce—and for your family to use. Check out our exciting new Ultra Concentrated Easy Dose Laundry Detergent bottle. A single small squirt of this powerful soap washes a full load of laundry. Even better, the bottle uses 60% less plastic, 50% less water, and is 75% lighter than our 100 fl oz bottle.
Recyclability—97% of our packaging is already recyclable, and all of our products carry the How2Recyle logo, which is designed to help make recycling easier on your end.
Access—In addition, we're lobbying to improve access to recycling so that more of our consumers have reliable, consistent access to recycling programs.
Composability—We're working to make some of our products and packaging compostable.
Reusability—Seventh Generation is starting to think about products and packaging that are not single use—but can be reused, or refilled. More on this soon.
What's next in the race to Zero Waste?
Can you feel the momentum building? We can!
In addition to helping improve recycling access and practice, our packaging engineers are working hard to address the few remaining non-recyclable items in our packaging line. This includes the pumps in our hand wash, and the films on our diapers and wipes packages.
We're getting closer to Zero Waste every day, but in truth, the Zero Waste Revolution is already happening through YOU. It's happening at the store when you support brands who are making their products and packaging from renewable and/or recycled materials. It's happening when you take the time to recycle your paper and plastic every week.
It's happening every time we stand up for a healthier future for ourselves and our planet and climate. The time for a Zero-Waste Revolution is now. Will you join us?
[1] https://news.nationalgeographic.com/2017/07/plastic-produced-recycling-waste-ocean-trash-debris-environment/
[2] https://www.nationalgeographic.org/education/ocean-plastic/