Switching to Solids: Tips for Entering the World of Baby Food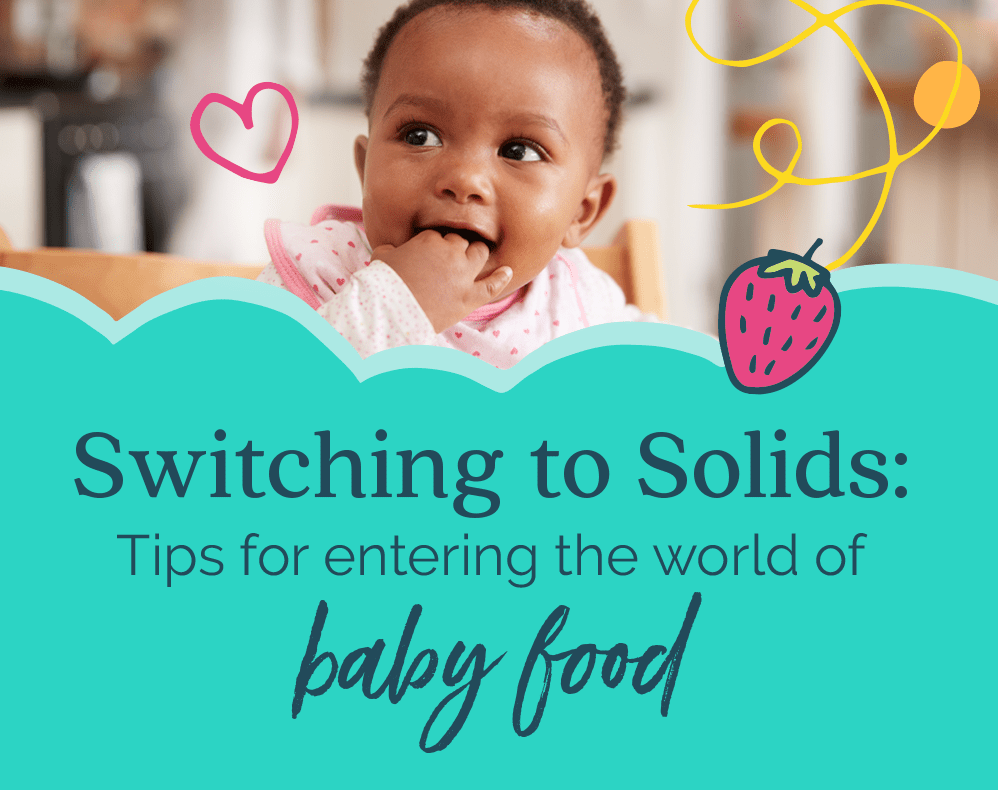 Once you have a baby, your little one's health and happiness play a role in every decision you make. For many, this is a time where you start thinking more about what you bring into your home and use around your family. From the products that clean all of those surfaces your little one may touch to the baby essentials that come in contact with their sensitive skin, you want to surround them with big love and better-for-baby choices.
And we know that doesn't stop with what comes in contact with you and your loved ones. What you feed your family is just as important, and when it comes time for your baby to try solid foods, now more than ever there's a wide range of options you can feel good about. To help, we've pulled together some healthy tips that can help support a delicious introduction to solids.

Ready? Let's eat!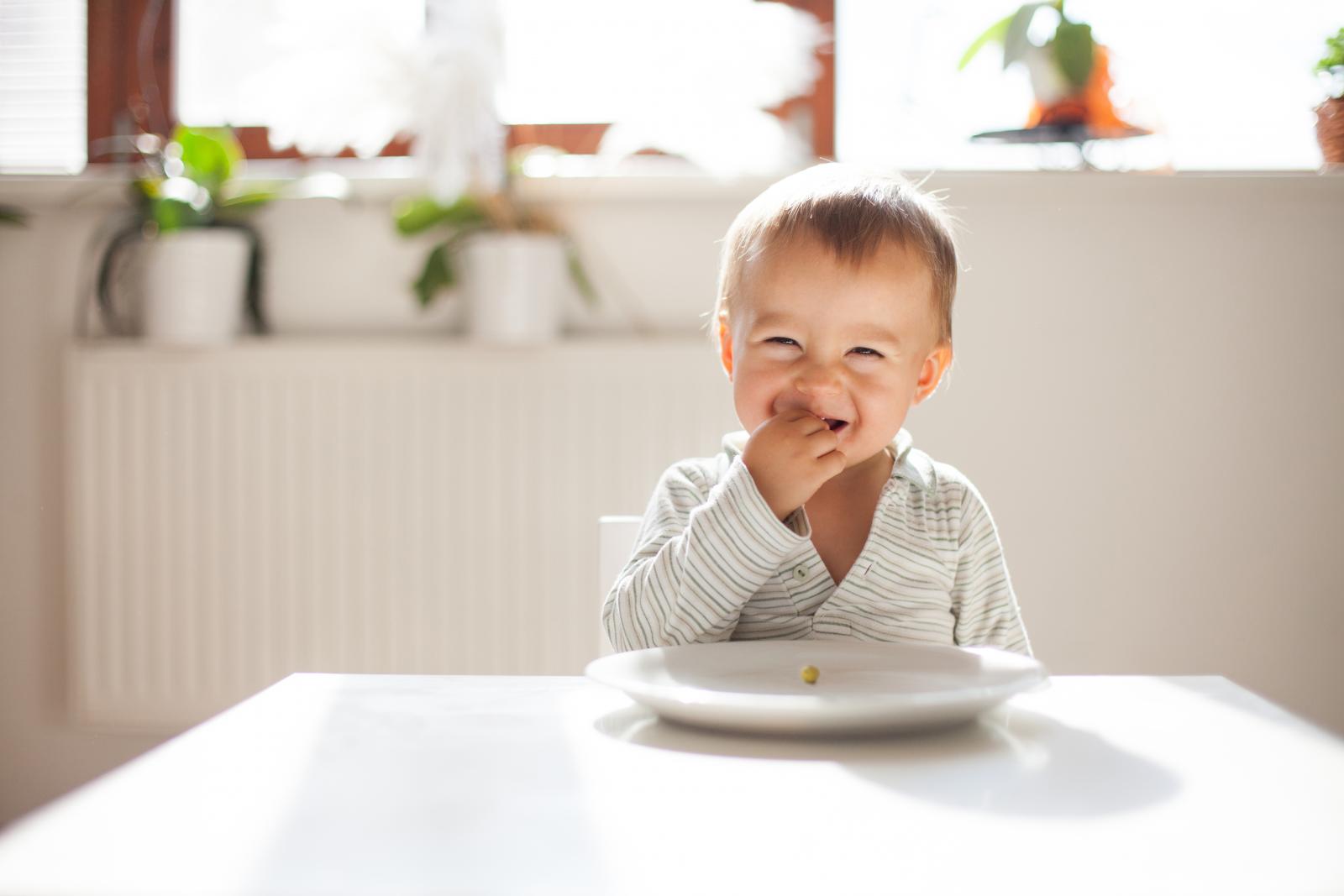 How Do You Know When It's Time to Switch?
Many babies are ready between 4-6 months when their stomachs can produce the enzymes necessary to break down solid food. But since every baby's development is unique, here are some milestones that can help you decide. Consider if your baby…
Has approximately doubled her birth weight.
Can support her head in a steady, upright position.

 

Seems curious about what you're eating.
Wants to "eat" everything in sight…hands, toes, and toys!
No matter your feeding approach, start with smooth, easy-to-swallow foods, such as single-grain rice or barley cereals, mild vegetables like carrots and sweet potatoes, and easy-digest fruits like mashed bananas, avocadoes, or sauced apples, peaches, or pears.
Since you'll supplement with breast milk or formula for a while, there's no hurry. Introducing foods one at a time will help you easily spot any reactions your baby may have to new foods.  When in doubt, always consult your pediatrician to know if you're little one is ready for solids, or introducing them new flavors/ingredients.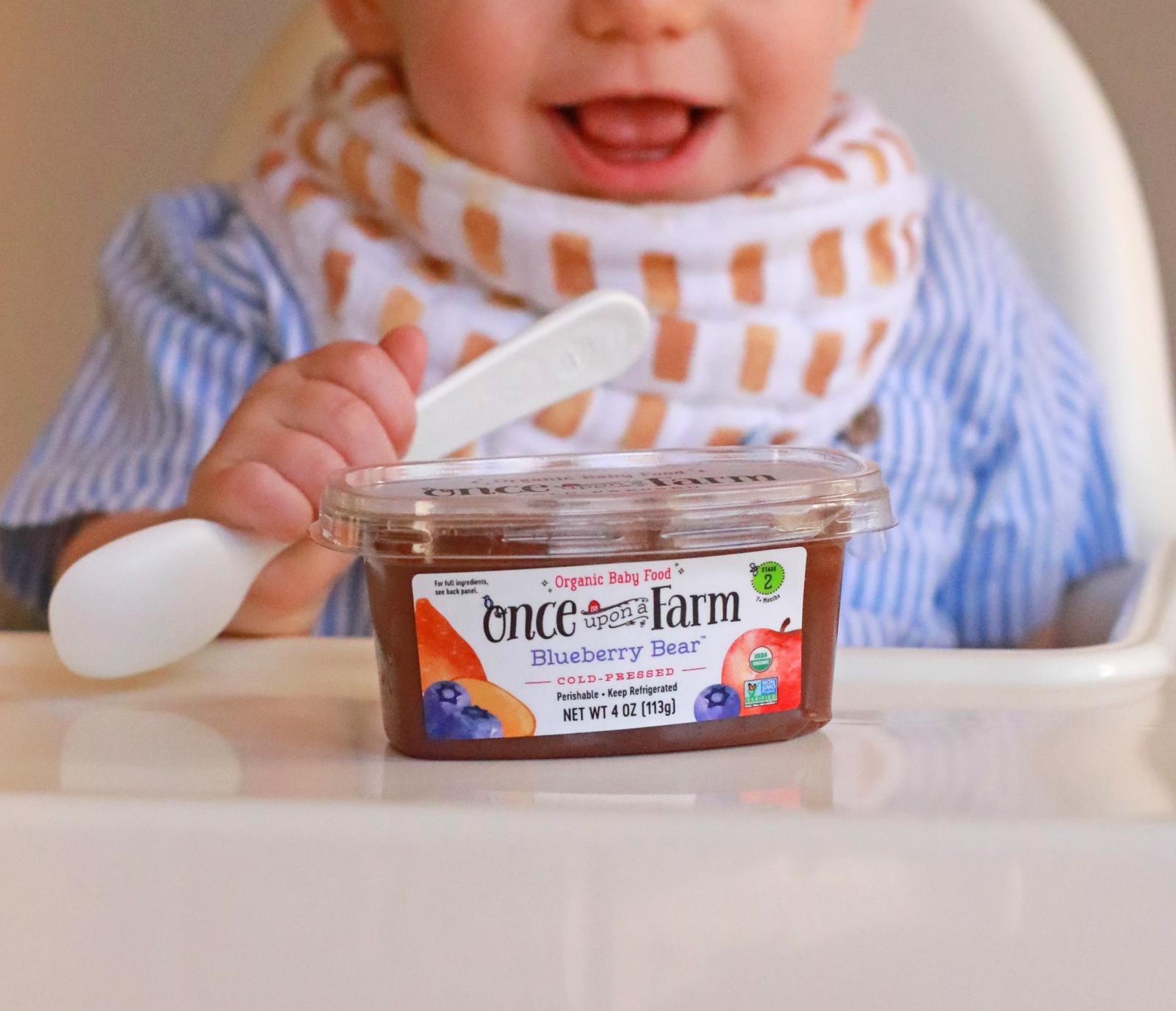 Ingredients Matter
Whether you have time to make baby food at home or are looking for the convenience of packaged options, ingredients matter. Baby food – like our own – is another opportunity to consider the impact of our shopping decisions.
Making Food at Home
Shop Local: Buying food that's seasonal and local supports your community and lessens your carbon footprint. It's also a great way to introduce your baby to healthy eating, both for what's on the table and where it comes from. Take your kids to local farms to meet the farmers and animals—they'll love it!
Re-use It: When preparing food for your baby, cook in bulk to save energy and water, and freeze leftovers in ice cube trays or reusable containers rather than single-use plastic bags.
Go Organic: If you're able to, choose organic produce when possible to reduce the amount of pesticide residue left behind. Some conventional produce requires more pesticides than others, so if you're looking to add more organic options to your list while considering your budget, some are better to avoid than others. We've rounded up 8 ways to eat organic without breaking the budget here.
Convenient Pre-Packaged Options
Read Labels: It's important to know what you put in our and our little one's bodies. From baby puree to smoothies & snacks, always check labels for ingredient lists to know exactly what's inside.
Cold-pressed = the magic of HPP (high-pressure processing), which is equivalent to 5.52x the deepest part of the ocean! We love the super-convenient cold-pressed, organic baby food options from our friends at Once Upon a Farm. They use cold-pressing (pressure) instead of heat to lock in the nutrients, taste and texture of the fruits and vegetables they use in each of their blends. Their baby foods are made with sustainably grown, certified USDA Organic ingredients and contain no preservatives or added sugars. When you're short on time, these organic, refrigerated blends are as close to homemade as it gets.
Check the Outside: What's on the outside is just as important as what's on the inside. Look for packaging options that are reusable and/or recyclable. If packaged in plastic, many brands are ensuring the plastic is free of chemicals of concern like BPA.
What About Baby-Led Weaning?
Some families are bypassing purees and starting solids around 6-7 months when a baby is able to feed herself and sit up for longer. "Baby-led Weaning" can help promote hand-eye coordination, independence, chewing, and lets your baby explore food on her own.
If this sounds like the path for you and your little one, start with small bites of baby "super" foods like bananas, avocado, and berries. You can even try small pieces of B6-rich chicken and well-cooked pasta.
Baby Eating = Big Messes
Any parent will tell you that when baby meets solids—things are going to get messy – and it offers another time to think more about the products you'll use on and around your little one.
Baby's skin is much more delicate than our own, so as meals become more messy and need more clean-up, reach for products specifically made for baby's sensitive skin. Fragrance-free, hypoallergenic baby wipes can help tackle messes beyond diaper-changing time. Great at home and on the go, our thick baby wipes are safe for your baby's hands and face and ready for messy masterpieces, from avocado smears to apple sauce splatters.  All parents know food messes don't stop at baby's hands and face, so reach for a plant-powered cleaner when you're ready to wipe down nonporous surfaces, tables and highchairs. Fruit stain on a onesie or veggie puree on a bib? Spritz stains with a bio-based stain spray to keep it from setting, and buy a little time so you can wash later.
After introducing solids, you'll find new messes not only on kitchen surfaces, but in your baby's diaper. Changes to baby poop comes with the territory – just make sure the diaper you choose is free of fragrance, dyes, and lotions and up for the challenge.  
As you and your baby make this exciting transition, have fun, embrace the journey, and don't forget to take lots of pictures—especially when your baby is messy. They'll come in handy later for birthday cakes and graduation slide shows. J  For more tips on baby feeding and to connect with parents like you, visit our online community, Generation Good!