How to Wash Winter Clothes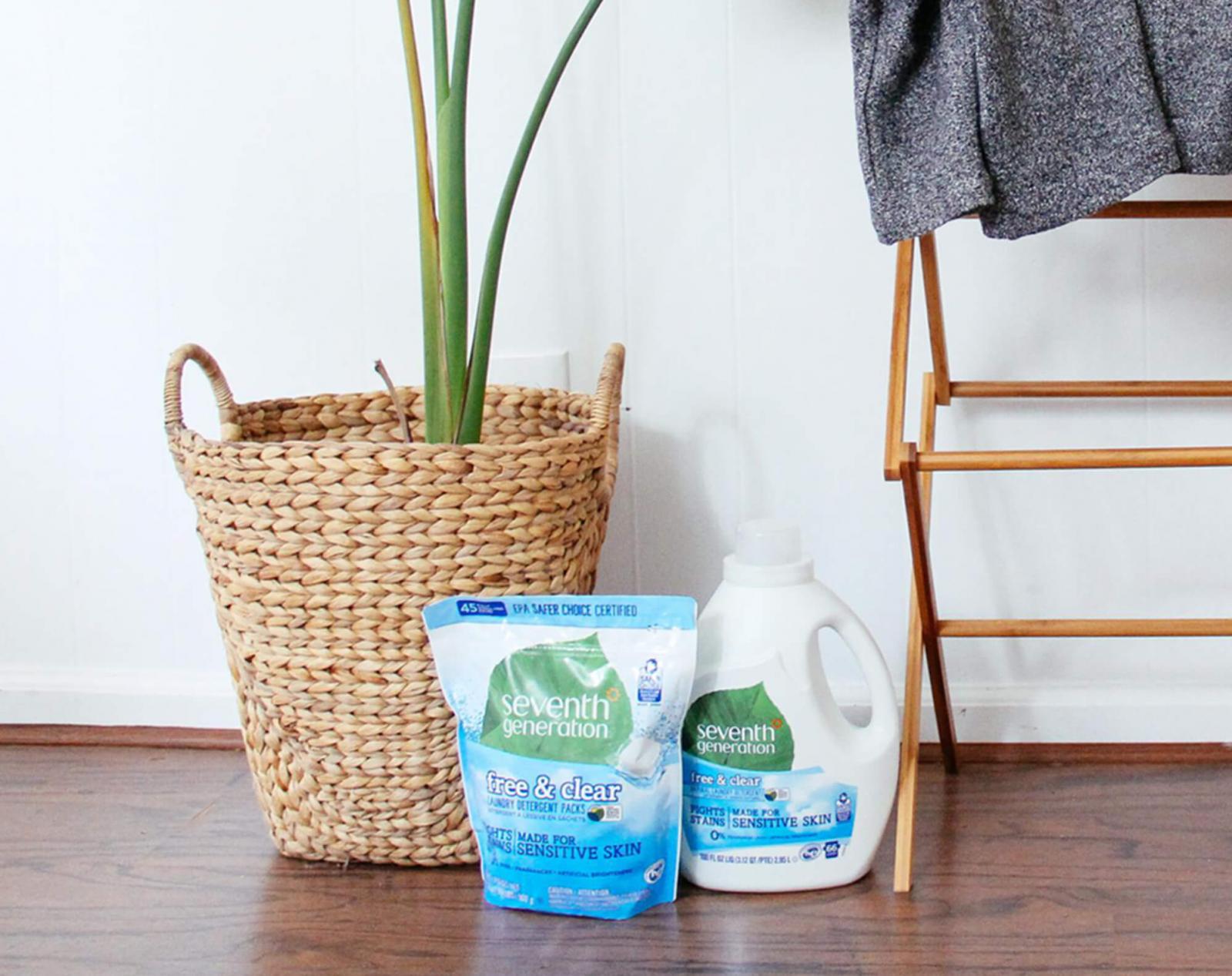 Cold weather means piling on extra layers — and it also means your laundry basket fills up a lot faster. Knowing the right way to wash winter clothes can help keep your favorite sweater looking new for next season, cut back on laundry time, and even save money.
One of the smartest things you can do is embrace the chill and wash your clothes in cold water. Washing in cold water and line drying clothes can save money on your electric bill while reducing your carbon emissions [1].
Keep reading for more laundry tips on how to wash winter clothes such as puffer coats, knit sweaters, snow boots, and the rest of your family's cold-weather gear:
Treat slush, mud, and salt stains right away. It's tempting to wait until the end of the season, but stains are much harder to remove once they're set. Instead, spray ugly marks with an enzyme-based stain remover and wash as soon as you notice them.
How to wash your down jacket? Machine wash down jackets or down-alternative coats twice a season. Soak the down coat in your washer with cold water and detergent for 30 minutes. Wash on the gentle cycle, then squish out extra water (be careful not to twist the jacket!). Dry on low with a few tennis balls to refluff.
Wear a base layer under sweaters. A light camisole or t-shirt not only keeps you toasty, it also keeps your sweater clean so you'll need to launder it less frequently.
Rewear sweaters, jeans, and pajamas. In the cooler winter months when you're not as likely to sweat, outer layers can go more than one wear without washing as long as they're smell- and stain-free. Tumble on low with a dryer sheet for 5 minutes to freshen between wears.
Hand wash grandma's knitted sweater or a special cashmere scarf with a few drops of dish soap. Fill a bucket or sink with cold water, add the soap, and swish the sweater around (don't twist). Empty the bucket, refill with cold water, and swish again until the sweater is rinsed clean. Repeat if needed to get all the soap out.
Help sweaters keep their shape. Before washing, lay the sweater on a large piece of paper and trace its outline. After washing, roll the sweater in a towel to absorb extra water, then lay the sweater on the paper and reshape it to fit the outline. Allow it to dry flat.
Corral hats, scarves, and gloves in a zippered mesh laundry bag. Toss these items in to wash once a month, then lay flat to dry. The bag will keep pairs of gloves together and prevent scarves from getting tangled around your other laundry.
Wash "performance clothing" like long underwear and fleece jackets with regular detergent, but skip the fabric softener (it can keep these fabrics from wicking moisture properly).
Deodorize stinky snow boots. Fill a bucket with cold water, 1/2 cup of vinegar, and 1 capful of laundry detergent. Pull out the boot inserts, soak them in the solution for 30 minutes, then rinse thoroughly and hang to dry. Wipe the outside of the boots with a soapy rag and sprinkle a little baking soda inside before putting the inserts back.
"Line dry" in the winter. Hang clothes over shower curtain rods and towel bars in the bathroom, or use collapsible racks that store out of sight when they're not in use. As a bonus, the damp clothes will help humidify dry winter air.
Keep air-dried clothes from getting crunchy. Add 1/2 cup of vinegar to the rinse cycle, which helps soften and remove excess detergent. Shake your clothes, then hang them up to dry. If the final result is still a little stiff, toss them in the dryer for 5 minutes with a damp washcloth.
EasyDose Laundry Detergent - Besides saving resources through cold water washing (saves energy!) you can also choose to use a laundry detergent like our EasyDose ultra concentrated detergent. This new bottle is 100% post-consumer recycled plastic uses 60% less plastic, 50% less water, and is 75% lighter than our 100oz laundry detergent.
Now even after this you might be puzzled and asking yourself "how do I wash my winter clothes?" If you have any tips or questions that you would like to share reach out to Seventh Generation on our Facebook page.
References: