5 Climate Actions Companies Can Take Beyond Earth Day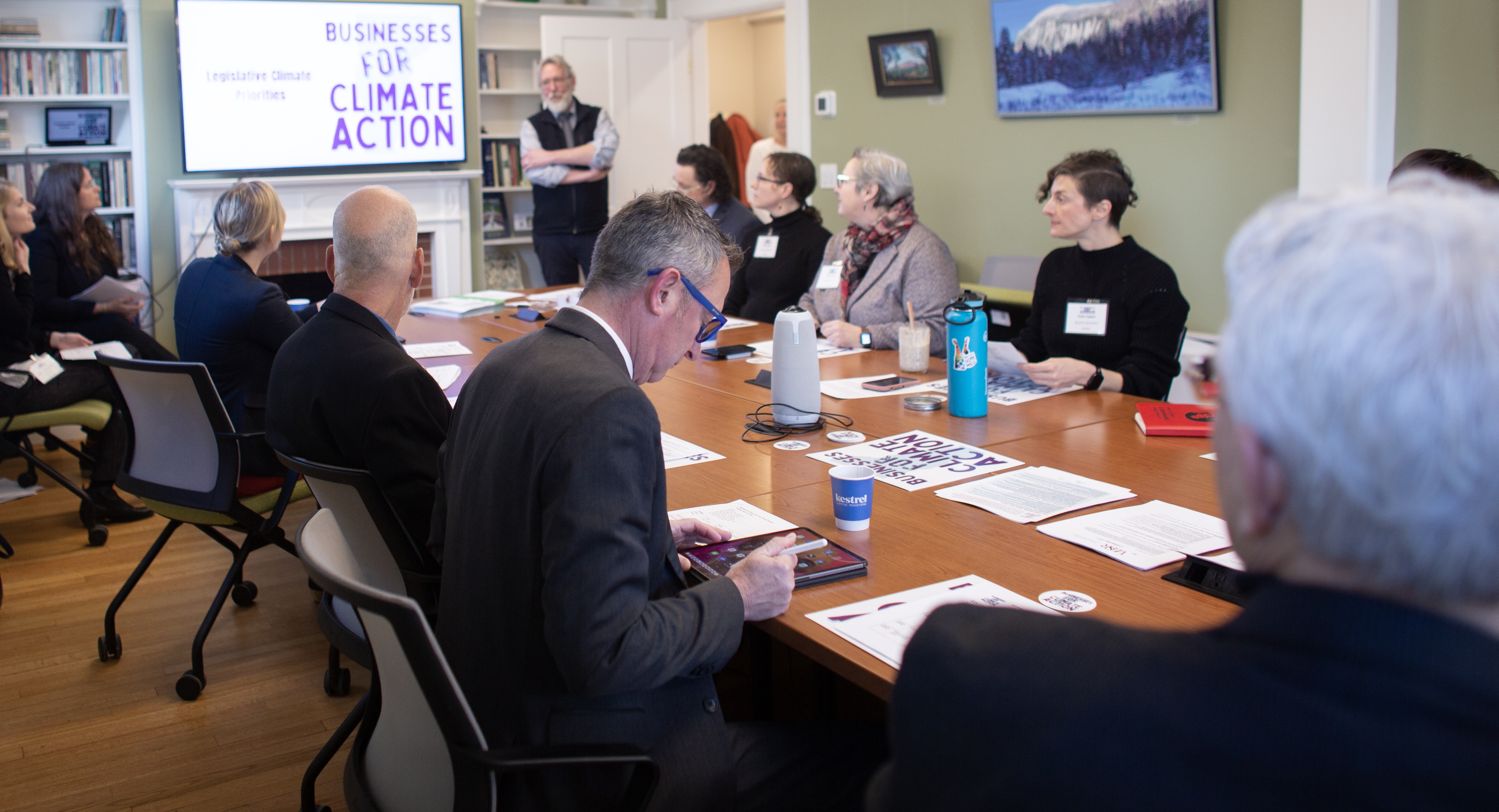 Climate action is not just limited to Earth Day. It is a year-round commitment that requires ongoing dedication from companies and organizations. While Earth Day is a great opportunity to raise awareness about the importance of mitigating climate change and creating a sustainable future, it's essential to take meaningful actions beyond just one observance day or month.
At Seventh Generation, we firmly believe in our responsibility to build a sustainable future not only for our generation but also for those that follow. We're not just doing this because it aligns with our own values–we take these steps because we consistently hear from our consumers that these are their values. What's more, research consistently shows that going climate-smart is good for business-it will bring in more consumers looking to align how they spend their dollars with their own values. And when it comes to steps like switching from fossil fuels to renewable energy to power our operations, going climate-smart saves Seventh Generation money!
We are committed to taking bold steps toward this mission, and we invite other companies to join us. Here are five climate actions that companies can take to make a lasting impact:
1. Implement sustainable supply chain practices
At Seventh Generation, we take measuring our carbon footprints, or as we call them — fingerprints — seriously. Every year, we evaluate how our operations, sourcing, production, and product use impacts the environment. We use this information to make informed decisions about product formulation, packaging, and sourcing, all with the goal of reducing the total carbon footprint of our business.
Last year, we also began implementing a new methodology to monitor the emissions along our supply chain including our banking and financial services, marketing services, advocacy, and philanthropic efforts, allowing for a more comprehensive overview of our climate impact and help us identify areas where we can make improvements. Then, last September, we spotlighted this work in a Climate Week panel, hosted by Axios, with our peers in the business community, to encourage other businesses to join us in tracking their own climate fingerprints.
2. Set clear and measurable sustainability goals
Setting clear and measurable sustainability goals enables companies to be accountable for their actions and progress. At Seventh Generation, we've committed to accomplishing the following sustainability goals by 2025:
Sustainable Sourcing: Using ingredients derived from sustainable sources is a top goal. By 2025, 100 percent of materials and ingredients will be bio-based (made from plants or renewable agricultural, marine, and forestry materials, not fossil fuels) or recycled. Thirty percent of palm kernel oil will be replaced by non-land use, bio-based oil.
Zero Waste: 100 percent of Seventh Generation's packaging will be reusable and reused, recyclable and recycled, or biodegradable. 
Reduce GHG Emissions: GHG=Greenhouse gases. The EPA tracks three types of GHG. Seventh Generation is committing to reduce Scopes 1 through 3 (indirect and direct emissions) inclusive of consumer use—by 50 percent compared to 2012.
Learn more about our sustainability goals here. 
3. Support federal and local policies that can create systemic change
We need systemic change to address the scale of the climate crisis. As a business commitment to sustainability, it is crucial to support policies both at the federal and local levels that prioritize the health of our planet and communities.
At the federal level, we've advocated for policies to incentivize businesses to follow us and go climate-smart, such as those outlined in the Inflation Reduction Act enacted last year. At the state level, we work with NYRenews to demand policymakers pass legislation such as the Climate, Jobs, and Justice Package in New York, which aims to decarbonize the state's economy while promoting equity and environmental justice.
4. Collaborate with environmental organizations and networks
Environmental organizations and networks have the knowledge and expertise to address the climate crisis. Their valuable insights and guidance have been instrumental in helping Seventh Generation develop responsible and impactful strategies to tackle climate issues. Over the last thirty years, we have had the privilege of collaborating with many organizations that are at the forefront of the climate justice movement, including People vs. Fossil Fuels, The Outdoor Policy Outfit, Clean Creative, Sierra Club and Green New Deal Network. These collaborations have not only helped us to advance our sustainability goals but have also allowed us to contribute to the broader effort towards creating a more sustainable and equitable future.
5. Lift up the work of grassroots climate advocates and leaders
Aside from collaborating with environmental organizations, it is also important for companies to uplift the work of grassroots climate advocates and leaders mobilizing their communities to take action. These individuals bring valuable insights into how climate change affects their communities, and their efforts to address the issue can inspire others to take action as well.
At Seventh Generation, we recognize the importance of amplifying the voices of these advocates and leaders through our "Advocates in Action" series. Through this series, we showcase the inspiring work of climate advocates such as Nalleli Cobo, John Beard, Tamara Toles O'Laughlin, and Crystal Huang, who are making a meaningful impact in their respective communities.
What can you do?
If you're reading this and you work at a business, whether large or small, consider how many of these actions your company is taking, and then where you can improve. If you don't have line of sight into these kinds of decisions, ask for more information. Bring it up at an all-hands meeting, or privately with company leadership. And if you're in a leadership position on these issues, such as a Chief Sustainability Officer, make it part of your mission to ensure your business goes climate-smart. It's good for the bottom line, good for consumers, and especially on this Earth Day, it's good for the planet!