100% Recycled Bathroom Tissue, 2-ply
Bath Tissue is one of life's little necessities. Ours not only does its job well, but helps you consider your impact on the environment. Our soft Bath Tissue is whitened without chemicals containing chlorine. Made from 100% recycled paper.
Available Sizes: 4 rolls, 12 rolls, 24 rolls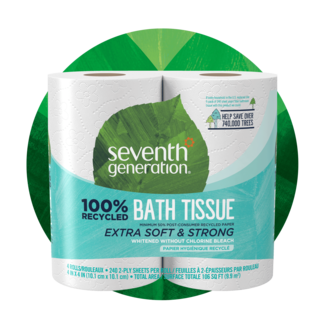 Frequently Asked Questions
Together is Better
Inspire others with the ways you care for yourself, family, and the world around us.