Sensitive protection diapers and wipes, and a baby laundry detergent made without fragrances. Designed to care for your baby with materials that give a happy start today and nurture a healthy tomorrow.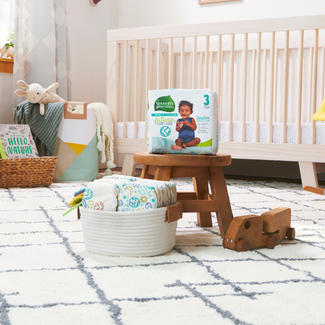 Our Sensitive Protection diapers have an absorbent core that keeps your future humanitarians and planet lovers dry for 12 hours. Made with FSC Certified® sustainably harvested Plant-Based Pulp for healthy forests and a healthier future.
Shop Diaper Products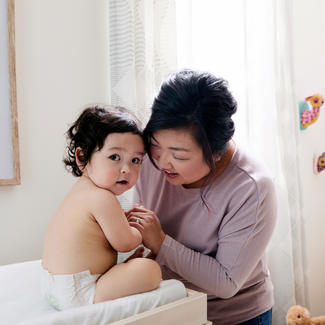 Free & clear wipes made for baby's sensitive skin and parent-tested for baby's toughest messes. With 0% fragrances, alcohol, and parabens, they're as gentle as water and keep your baby smelling just perfectly like your baby.
Shop Wipe Products
Seventh Generation diapers are the first and only USDA Certified Biobased Product 30% diapers that use FSC® Certified sustainably sourced fluff and 0% chlorine bleaching. We love their sensitive protection line, and how cute are these peace sign diapers!

We're raising a planet lover, a people lover, a peace advocate.

I am thankful for a trustworthy brand whose mission is to create clean products for families & future generations to come.