Power+™ Dishwasher Detergent Gel - Fresh Citrus
With Seventh Generation's Power+TM Fresh Citrus Scent Dishwasher Detergent Gel, you get a hardworking dishwasher gel that powers through even the toughest, stuck-on food. Our Power+TM dishwasher gel deep cleans with micro-scrubbing enzymes and our special PlantTech™ formula designed for extra-greasy food messes. Even better, it works hard for your family without the use of artificial fragrances or chlorine bleach.
Available Sizes: 65 fl oz
Scent: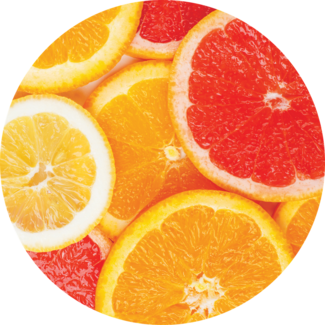 Fresh Citrus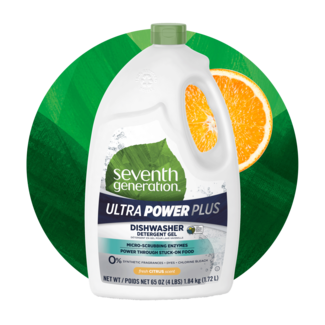 Our Ingredients
Orange

Sweet, fruity, and familiar, the luscious scent of orange evokes sunny days and helps promote an overall sense of well-being.

Grapefruit

Bright, citrusy, and bitter, naturally energizing grapefruit helps promote a sense of alertness and focus.

Lavender

With its characteristic bright purple blossoms, lavender is loved the world over for its fresh, floral scent and ability to calm and soothe.
Frequently Asked Questions
Together is Better
Inspire others with the ways you care for yourself, family, and the world around us.