Disinfecting Bathroom Cleaner - Lemongrass Citrus
*Kills 99.9% of household germs, specifically: Influenza A virus, H1N1, Rhinovirus type 37 (the Common Cold virus), Staphylococcus aureus, Salmonella enterica, Pseudomonas aeruginosa and Escherichia coli on hard, nonporous surfaces. CleanWell® patented disinfecting technology based on essential oil. Seventh Generation Disinfecting Bathroom Cleaner has demonstrated effectiveness against viruses similar to SARS-CoV-2 on hard, non-porous surfaces. Therefore, Seventh Generation Disinfecting Bathroom Cleaner can be used against SARS-CoV-2 when used in accordance with the directions for use on the product label on hard non-porous surfaces. Refer to the U.S. Centers of Disease Control and Prevention (CDC) website for additional information.
Available Sizes: 26 fl oz
Scent: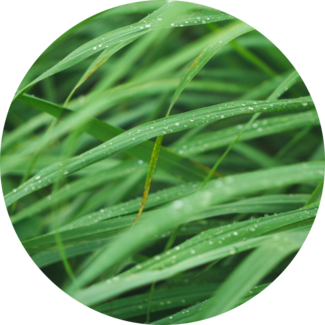 Lemongrass Citrus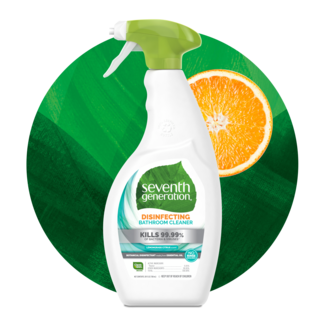 Our Ingredients
Thyme

The oil extracted from this fragrant, herb garden staple helps produce the ingredient thymol, long prized for its antimicrobial and disinfecting properties.

Lemongrass

Light and fresh with a scent reminiscent of lemons, tropical lemongrass is used to improve mood and offer stress relief.

Citronella

Citronella's bright, citrusy character naturally freshens the air, lifts our spirits, and awakens our senses.
Together is Better
Inspire others with the ways you care for yourself, family, and the world around us.