How to Green-Up & De-Stress Your Holiday Prep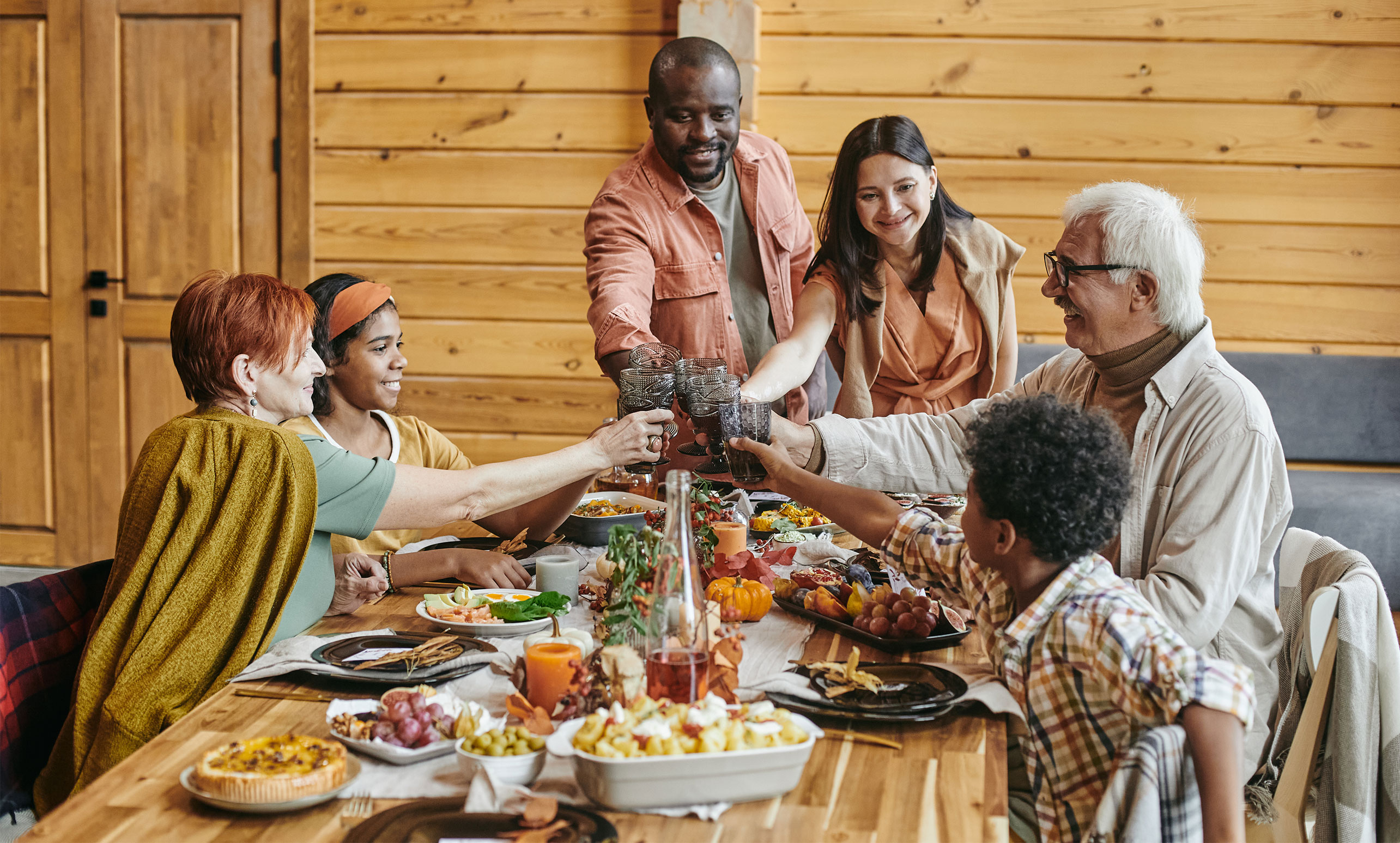 Realizing the holidays are right around the corner inspires equal parts excitement and stress. And maybe even more of the latter.  Behind all that holiday magic is a lot of planning, shopping, cleaning, crafting, and elbow grease. This year, we're sharing some game-changing tips for how to de-stress and green-up your holiday prep, so that you can focus on enjoying this special time of the year with friends and family.
Tip One: Reduce Holiday Meal Waste
From plastic cutlery to disposable leftover baggies, the perfect holiday meal often creates more waste than we intend. Use these tips to add a sustainable touch to your holiday feasting.
Ask your guests to bring their own leftover containers to cut back on single-use plastic. We love Bee's Wrap as a sustainable food storage option.
Serve meals using all reusable dishes, cups, and cutlery.
Plan your meals around locally grown and sourced food. Local food doesn't have to travel as far, so it's not only fresher but takes less energy to get on your table.
Recycle empty food containers & compost or donate leftovers.
Wash napkins and tablecloths in cold water using a super-concentrated laundry detergent.
Donate to a local food shelf.
Tip Two: Take Time for Yourself
It's easy to put your own well-being at the bottom of your holiday to-do list. But that's a good recipe for feeling run down and overwhelmed. By prioritizing some holiday self-care, you'll ensure that you make the most of the holidays without letting them get the best of you.
Get moving. According to the CDC, regular exercise can help reduce stress, help us sleep better, and improve memory and brain function . Even 30 minutes 5 days a week can make a big difference.
Do a puzzle. Puzzles are fun, promote focus, and perhaps best of all, give us an excuse to put down our phones. So set up a 1,000-piece whopper this holiday season, put on some good tunes, and settle in.
Take a hike. Getting out in nature is a great way to renew, reset, and keep us grounded amidst holiday bustle and consumption.
Fly solo. Even if it's just for 30-45 minutes a day, giving yourself permission to be alone and care only for yourself for a little while is a great way to re-charge your batteries.
Take a bath. Add a drop or two of lavender essential oil to a nice warm bath, grab a good book, and soak your cares (and stress) away.
Tip Three: Go Green for Holiday Shopping and Gifting
For conscientious shoppers, part of holiday stress comes with how much you need to purchase to pull it off. Much of the year, you're doing your best to live a sustainable life, and increased holiday consumption and waste can leave you feeling worn out and guilty. Here's some easy tips for more sustainable shopping and gift giving.
Wrap your gifts in newspaper or paper bags you already have.
Give edible, reusable, or experiential gifts that don't create waste. Try making homemade jam or scented sachets, or gifting a museum membership or online newspaper subscription.
Make homemade decorations out of natural objects like berries, branches, and flowers.
Keep an eye out for local craft fairs or holiday markets to support your community.
Tip Four: Entertained Kids = Happy Grown-Ups
For busy parents, kids home from school can add a lot of extra stress and chaos, but it doesn't have to. Plan ahead to keep your kids engaged and the whole family smiling.
Compare schedules with other families to strategize play dates and outings that create fun for kids and build in needed time for parents.
Teach your kids how to wrap presents (not their own!).
Work with your kids to create their own list of holiday goals. Whether it's learning to solve a Rubik's cube or picking up that guitar they never play, kids will be more inclined to follow through when they set their own goals.
Check out more ideas to keep kids entertained during the busy holiday season here.
We know there's no such thing as a truly "stress-free" holiday, but we hope these tips help you balance your time, marshal your energy, and feel good about the celebrations to come.
---
1https://www.cdc.gov/physicalactivity/basics/pa-health/index.htm