Rahwa Ghirmatzion is Fighting For Climate, For Community & For New York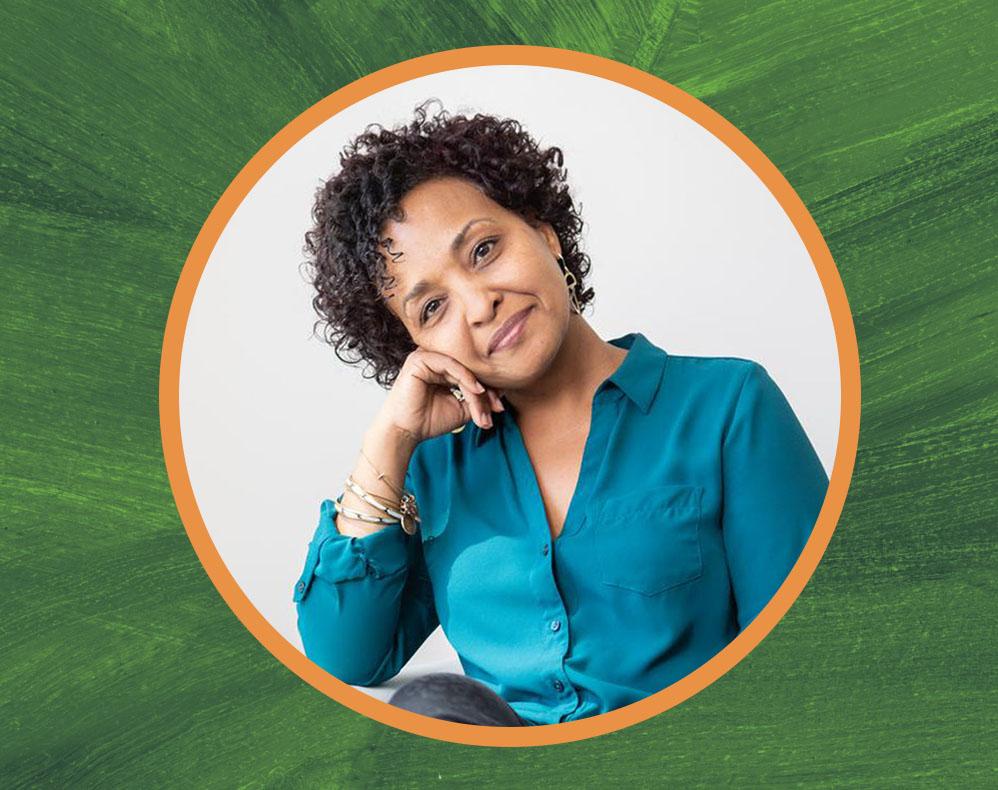 At Seventh Generation, we're on a mission to create a healthier, more equitable future for the next seven generations. But we know that we can't do it alone. It's only through consumer action, and through partnership with dedicated activists like Rahwa Ghirmatzion, Executive Director of PUSH Buffalo, that we can create the future our children deserve.
To slow global warming and create true climate justice, we believe it's time to transition our economy away from depending on fossil-fuels, as the use of fossil fuels created the current crisis. It's time for bold, forward-thinking climate legislation like New York's Climate and Community Investment Act (CCIA), which Rahwa and PUSH Buffalo are working tirelessly to help pass for climate, for communities, and for New York.
The CCIA builds on our collective effort to pass 2019's Climate Leadership and Community Protection Act (CLCPA). Like us, Rahwa believes these laws represent a bold new generation of climate policy. One aimed at lasting systemic change through creating jobs, building a renewable economy, and investing in frontline communities.
"If we drive investment to the most impacted people, then everyone benefits," Rahwa says. "The transition to a renewable economy is inevitable, but justice is not."
One of the boldest aspects of the CCIA is the creation of a fee on pollution, which will generate $15B annually. This will create an energy rebate for the lowest 60% of income earners, fund large-scale renewable energy projects, and invest in green infrastructure and weatherization in BIPOC and other marginalized communities.
"We need to get away from this dig, burn, dump extraction economy."
"We still have an opportunity to think in terms of mitigation, adaptation and resiliency, but that window is closing very quickly. That's why what NY is doing is very important and all eyes are on us," says Rahwa.
As a Buffalo, New York resident, this fight is personal for Rahwa. "I grew up on the westside of Buffalo in a working class, immigrant family with a single mom who had five children." Having experienced environmental injustice firsthand, she adds that because of insufficient weatherization, "Working class folk pay more for their utilities." And because of proximity to highways, "Elders and young children in Buffalo have some of highest asthma rates in western NY."
She believes bills like the CCIA can shed light on "The ways in which policies disproportionally impact poor, working class, and communities of color."
The CCIA is also built around the promise of job creation. In fact, research shows that it could create 150,000 green jobs in its first decade. This would help New York move away from greenhouse gases and towards a renewable economy, while also creating "A way to upskill people in new job sectors that are good for the planet and pay families a livable wage."
Though the tangible benefits for real families are reason enough to make the CCIA a reality, Rahwa also believes the CCIA represents something even deeper: a way of honoring "The first nations who were stewards of the land. Remembering how we as humans care for ourselves and the natural systems that surround us."
As a brand whose name is inspired by the wisdom of indigenous peoples and the belief that we should consider the effects of our actions today on the next seven generations to come, we couldn't agree more.
"Companies like Seventh Generation are already addressing the climate crisis," Rahwa adds. "Reimagining what business and commerce should be."
In spite of the obvious benefits to people and planet, there's still so much work to be done to pass the CCIA. At Seventh Generation, we're partnering with Rahwa and PUSH Buffalo in urging NY residents to contact their elected representatives. Non-New Yorkers can join the fight by asking NY friends and family to take action, or simply by spreading the word.
But there's no time to lose. Speaking on behalf of Buffalo's frontline communities, Rahwa believes that, "We need to address the climate crisis now because we're experiencing it now."