People First: This is Real Climate Policy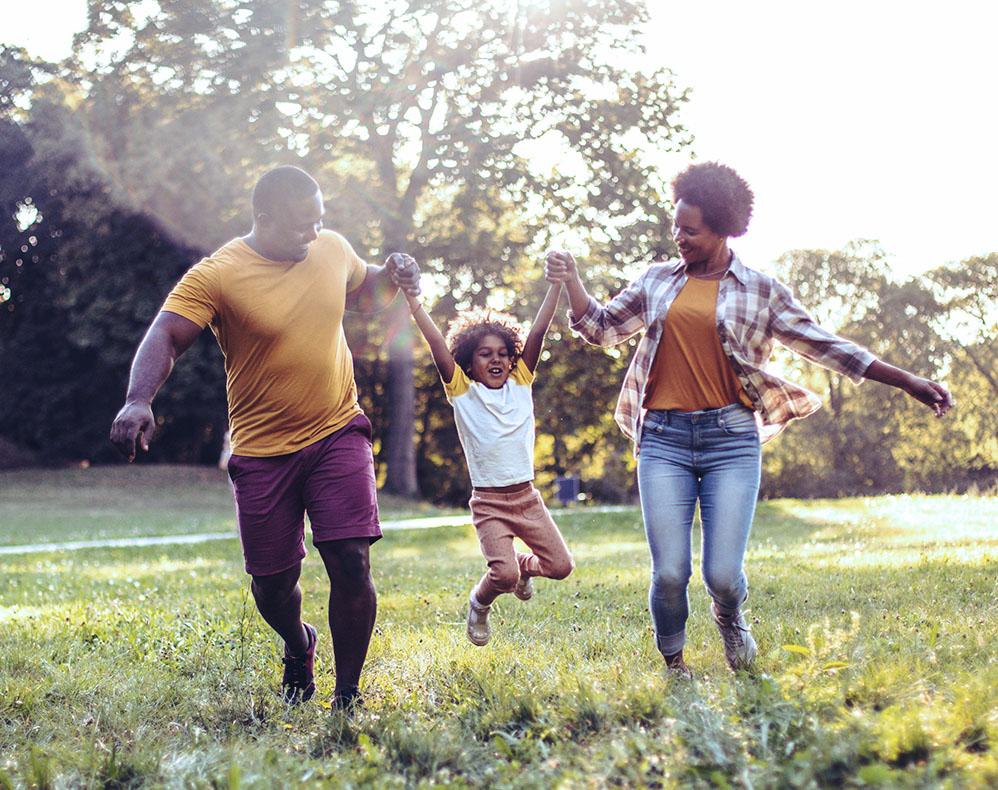 At Seventh Generation, we believe that impactful climate solutions need to put people and jobs first. It's easy to frame climate discussions solely around emissions. But to slow global warming and create true climate justice, we need climate policy that does right by our planet and the everyday people who live on it. Especially marginalized families and frontline communities most affected by climate change. That's how we create a safer, more equitable world today, and build a healthier climate future for the next seven generations.
So, what does "real" climate policy look like? Let's take a trip to the Empire State.
Right now, in New York State, a pair of groundbreaking climate policies are showing New Yorkers, and the nation, what real climate policy should look like. Policy that goes beyond emissions reduction to create jobs and enact lasting, equitable change with people in mind.
Two years ago, Seventh Generation partnered with impactful grassroots organizations like PUSH Buffalo and others in the NY Renews Coalition to pass the Climate Leadership & Community Protection Act (CLCPA). The CLCPA was a huge win for climate and families that…
Set the strongest greenhouse gas emission standards in the nation.

Began an economy-wide shift away from fossil fuels that will expand the market for renewable energy sources like wind and solar.

Promised that a full third of the economic and environmental benefits will go directly to vulnerable frontline communities.

Laid the groundwork for a green economy that has the potential to create thousands of good, green jobs.
And now, we're proud to work with our New York partners once again to fight for the Climate and Community Investment Act (CCIA). It builds on the CLCPA to reshape New York's economy and benefit the lives of real New Yorkers. Through the creation of a fee on pollution, the CCIA would raise $15 billion per year from corporate polluters and use it to create good, green jobs, invest in frontline communities, and build a renewable economy for New York State.
Over the next ten years, the CCIA has the power to create 150,000 green jobs and help New York move away from greenhouse gases and towards a renewable economy that lets more people invest in a healthier future for their family.

The CCIA's fee on pollution holds corporate polluters accountable and can help discourage future fossil fuel production. It will also create an energy rebate for the lowest 60% of income earners, fund large-scale energy projects, and through initiatives like PUSH Buffalo's Green Development Zone, invest in green infrastructure and weatherization in BIPOC and other marginalized communities.
All people deserve access to good jobs, clean air and water, and a thriving community. We're proud to raise our voice on behalf of real climate solutions, but it's going to take all of us to build the renewable energy future promised by the CCIA and create an example the entire nation can follow.
How can you get involved? It's easy!
New York residents, in only seconds you can send a message to your NY elected officials telling them to #PasstheCCIA.
Not a New York resident? Consider sharing the above link with NY friends and family, and then spreading the word about the CCIA across your social channels.
Real people deserve real climate policy that makes lives better and breaks the unhealthy cycle that created the current crisis. We stand in solidarity with our partners and everyone working so hard to make real climate policy a reality.