Do You Need That? Our Guide to Shopping for a New Baby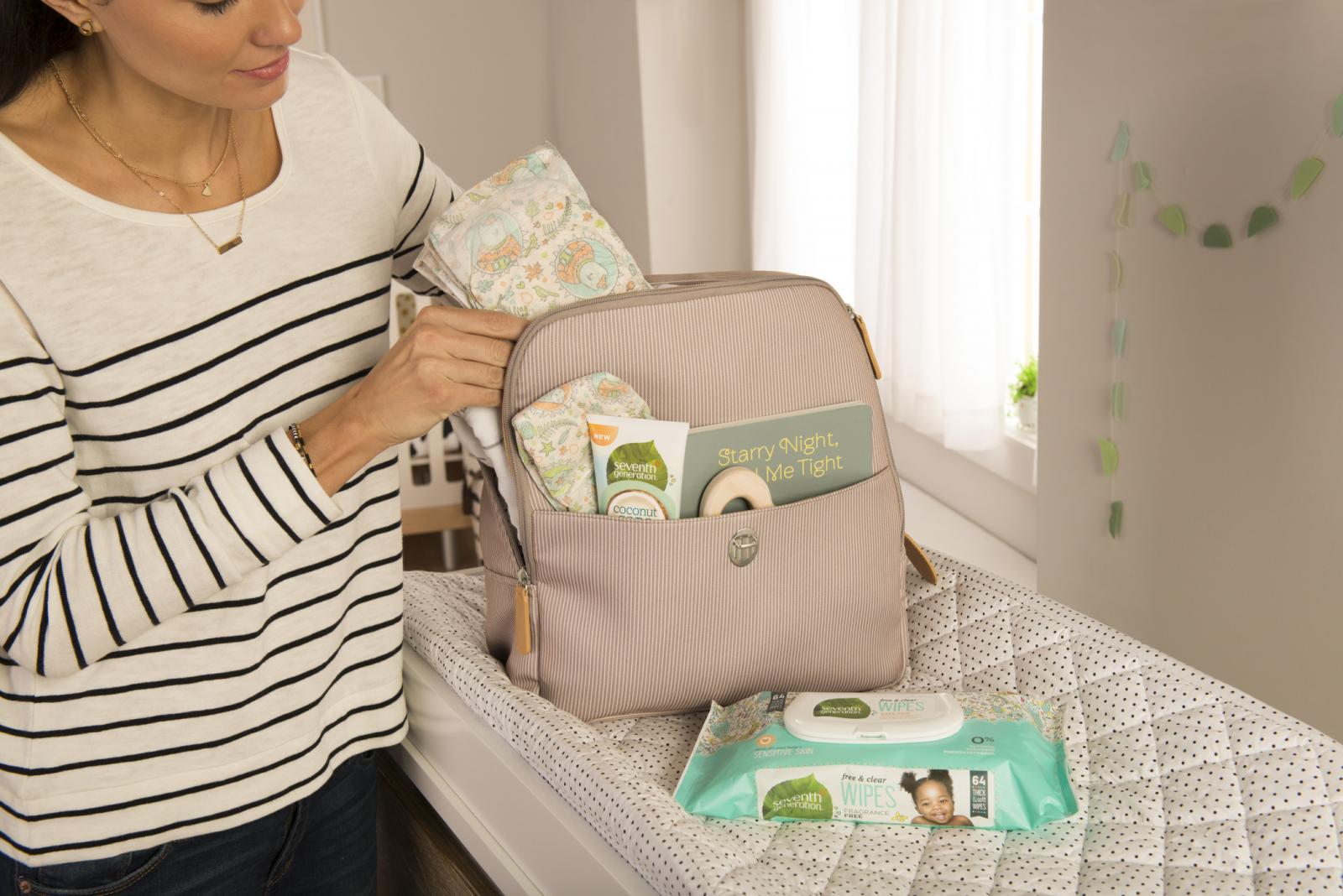 Shopping for your new baby can be fun, but also a bit daunting. There's so much to choose from, and while some items may seem more obvious than others (car seat, stroller, clothing, diapers), some recommendations may leave you wondering if they're really necessary and turning to your mom community for advice. There's also an added layer of thinking about baby's specific needs that differ from our own – especially when it comes to their delicate skin. With your baby's unique needs in mind, we've put together some suggestions to help cut through the static of this exciting, but often chaotic purchasing period.  
As you think about products to use on and around your baby, it's helpful to learn a bit about your baby's skin and what makes it different than yours. In spite of having skin that's oh-so-soft for snuggling, baby skin is actually drier than adult skin, and more likely to develop rashes and infections[1]. This is primarily because it's more sensitive to everything around it—temperature, sunlight, moisture—so it needs some extra TLC to keep it healthy. You can explore our full guide to baby skin health here.
Diapers & Wipes 
One product you'll surely need plenty of is diapers, so it's a good place to start. Babies go through a ton of diapers, especially in the first month, when they can soil ten or more per day. Whether you're cloth diapering or seeking the convenience of disposable options, always look for diaper brands that are transparent when it comes to ingredients. A diaper free of fragrance & lotions can help keep baby's skin protected. When it comes to wipes, fragrance-free, hypoallergenic baby wipes will help tackle messes while being gentle on delicate skin. Need help with sizing? We've pulled together this handy diaper fit-guide to help you navigate the different types available. You will want to make sure that you choose a diaper that has premium leak protection to minimize time spent doing laundry after an extra messy blowout!
Nursery Items
As you keep your baby's skin health in mind while shopping, consider adding a humidifier to your nursery – a great item to add to your registry! Humidifiers add moisture to the air and can help guard against dry skin—especially in winter—and help keep noses clearer, which may even improve that precious sleep both you and your baby need.[1] Just remember to clean your humidifier regularly, and if allergies are a concern, The Mayo Clinic suggests talking to your doctor to make sure a humidifier is the right choice.[2]
 When picking out bedding, towels, and all those super-adorable onesies for your new bundle, consider buying or registering for items made from organic cotton. Clothes and linens made from organic cotton are hypoallergenic, so they may be less likely to cause allergic reactions[3]. It feels good knowing that the fibers touching your baby's skin were grown without the use of synthetic fertilizers or pesticides, and organically grown fibers are also less likely to contain artificial dyes or optical brighteners.[4] Before using, wash all your baby's new clothes and linens in a fragrance-free baby laundry detergent that's hypoallergenic and made just for a baby's sensitive skin.
Now is also a great time to start paying more attention to the ingredients in the products you buy, especially cleaning products, as well as anything that will touch your baby's skin like creams, soaps, and washes. We recommend choosing brands that put their ingredients right on the product label. This way, you can see for yourself what's inside and research anything that's unfamiliar or worrisome.
On the Go
As you plan adventures outside the house with your baby, these eco-friendly essentials will help make sure you're prepared:
Diaper-bag

: never leave the house without extra diapers and wipes for quick changes and easy clean-ups. Choose a diaper bag that's chock full of storage pockets, but is made with materials free from lead, phthalates, pesticides, and BPA.

Baby wrap or carrier

: perfect for strolling, hiking—or even just hands-free grocery shopping—look for an ergonomic wrap/carrier that's designed for a growing baby. Prioritize breathable fibers such as bamboo, and fabrics with built-in sun protection.

Reusable snack pouches

: ideal for keeping snacks handy, without creating any waste.

Sun-friendly clothing

: baby skin is extra sensitive to sun, so minimize your baby's exposure with a sun hat and clothing that has built-in 50 + UPF.

Teether

: you'll be surprised how quickly that first tooth sprouts. Pick up a teether made from wood or other materials that are free from PVC, latex, or phthalates. A teether is small, easy to tuck away, and a life-saver when you need one.