$15B for Climate, for Communities, for New York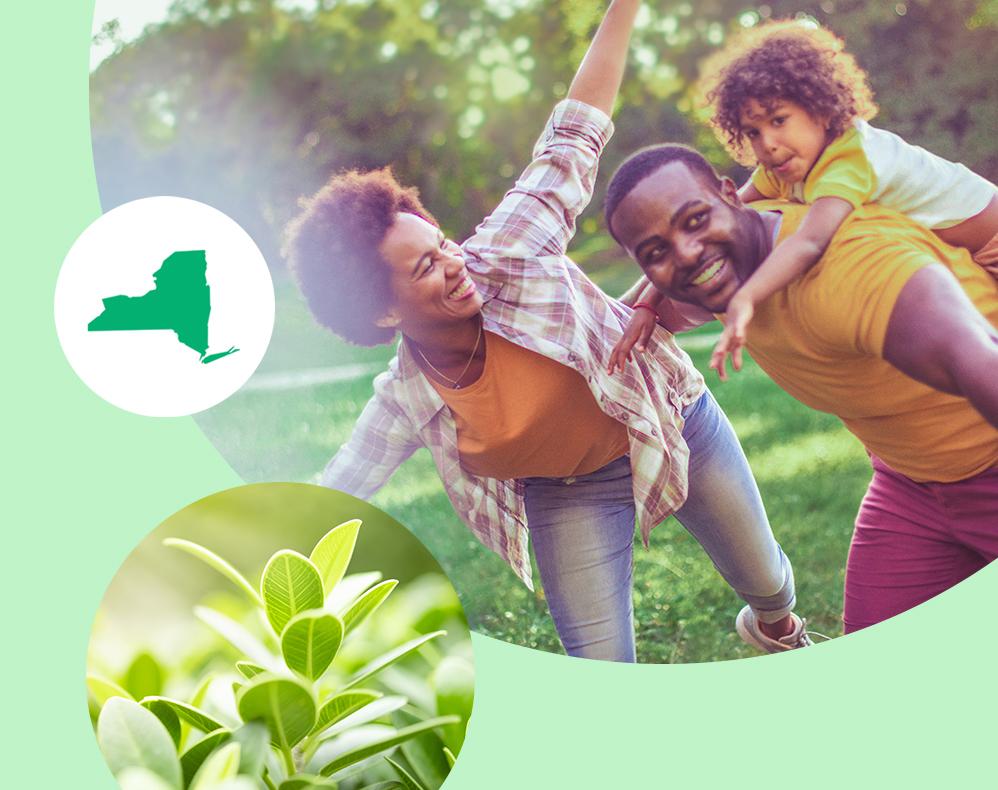 Climate pollution costs New York $27.5 billion every year[1], but you can help change that. Tell Albany to act now for NY's climate future.
While the national conversation on climate often feels like a frustrating gridlock, the states are already leading the way. For years, states like New York have been the proving ground for ambitious and equitable climate policy, showing what real climate action looks like.
As part of our mission to build a healthier, more equitable planet for the next seven generations, we're proud to partner with and amplify the amazing work of grassroots organizations like NY Renews, a coalition of over 300 environmental, justice, faith, labor, and community groups. In 2019, NY Renews helped pass the Climate Leadership and Community Protection Act (CLCPA), which raised the bar by setting the strongest greenhouse gas emissions standards in the nation[2]. But without significant funding and an ongoing commitment from lawmakers, the nation's boldest climate policy is at risk of becoming an unfunded mandate.
To ensure that doesn't happen, and to help create a healthier climate future that's better for all New Yorkers, NY Renews is strengthening its fight for climate justice by calling on Albany to commit $15B to climate in the 2022 State budget.
By challenging lawmakers to think more boldly and put the people first, New York can once again show the rest of the country what it means to truly invest in a just renewable energy future.
Their proposed $15B framework is based on years of research, as well as first-hand knowledge that comes from working in New York communities and fighting for real New Yorkers—especially those from vulnerable and marginalized frontline communities. 
And the best part? From jobs to infrastructure, to community grants and energy efficiency projects, that $15B will do so much good for New Yorkers today, tomorrow, and for generations to come.
Let's break it down [3]:
Climate Jobs and Infrastructure Fund
Fund climate and community investments to jump start the transition to a clean energy economy.

Projects such as: expanding offshore wind, electrifying buses, and upgrading public housing energy.
Community Just Transition Fund
Grants to community organizations to create local climate, adaptation, and resiliency projects, particularly in frontline communities.

Projects such as: community/cooperative solar, urban and food sovereignty initiatives.
Worker and Community Assurance Fund
Support for fossil fuel dependent workers and communities. Guaranteed programs to assure workers and host communities that they will be supported.

Projects such as: Tax replacement, worker re-training, pension fund support.
Household Climate Fund
Direct support for low- and moderate-income New Yorkers as well as small business and nonprofits to reduce energy costs.

Projects such as: free energy efficiency measures, help to transition to Zero emissions heating, expanded public transit.
We're proud to support NY Renews in their fight for climate, for communities, and for New York. Will you help? The more New Yorkers who stand up and raise their voices, the healthier New York's climate future will be.
Not a New Yorker? That's okay. State-level climate progress is a victory for all of us and can inspire more progressive climate policy everywhere. We hope you'll still take action on behalf of our collective future.
CLICK below to tell Albany to commit $15B to secure an equitable climate future for your family—and all New Yorkers.
[1] file:///Users/benjaminroesch/Downloads/2021-10-14-CAC-Meeting-presentation.pdf
[3] Bullet point language used with permission from NY Renews