Disinfectant Spray - Lavender, Vanilla & Thyme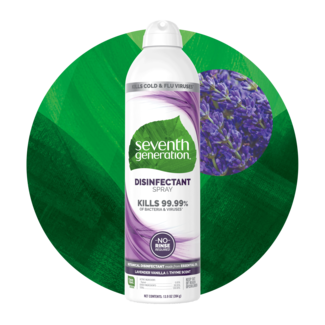 Our Ingredients
Thyme

The oil extracted from this fragrant, herb garden staple helps produce the ingredient thymol, long prized for its antimicrobial and disinfecting properties.

Lavender

With its characteristic bright purple blossoms, lavender is loved the world over for its fresh, floral scent and ability to calm and soothe.

Vanilla

With connections to fragrant kitchens and cozy days, the creamy and warm smell of vanilla is one of nature's most soothing scents.
Together is Better
Inspire others with the ways you care for yourself, family, and the world around us.