Disinfectant Spray - Fresh Citrus & Thyme
Eliminate odors and kill household germs* with this no-rinse required disinfectant spray. With the active ingredient Thymol (present as a component of essential oil), this disinfectant spray kills cold and flu viruses* on hard, non-porous surfaces such as granite countertops, ceramic bathrooms sinks, stainless steel, and more. Non-flammable. Powered by compressed air. CleanWell® proprietary disinfecting technology based on essential oil. No rinse required.
*Kills over 99.99% of household germs, specifically: Influenza A virus, H1N1, Rhinovirus type 37, Staphylococcus aureus, Salmonella enterica, Pseudomonas aeruginosa and Escherichia coli on hard nonporous surfaces.
Available Sizes: 13.9 fl oz
Scent: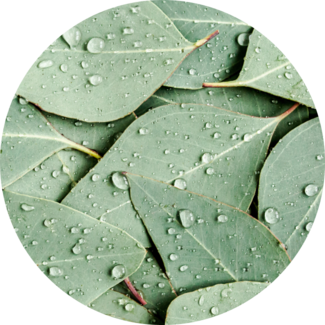 Eucalyptus, Spearmint & Thyme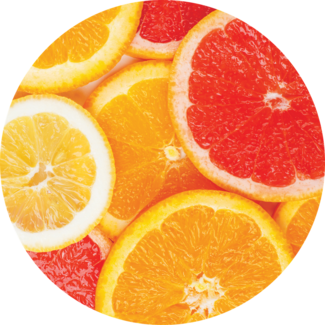 Fresh Citrus & Thyme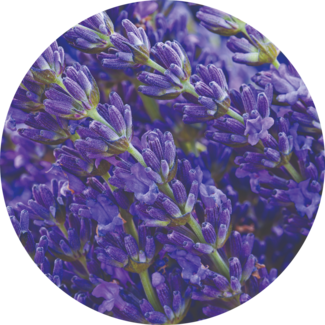 Lavender, Vanilla & Thyme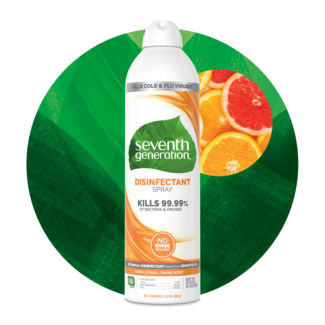 Our Ingredients
Thyme

The oil extracted from this fragrant, herb garden staple helps produce the ingredient thymol, long prized for its antimicrobial and disinfecting properties.

Orange

Sweet, fruity, and familiar, the luscious scent of orange evokes sunny days and helps promote an overall sense of well-being.

Grapefruit

Bright, citrusy, and bitter, naturally energizing grapefruit helps promote a sense of alertness and focus.
Frequently Asked Questions
Together is Better
Inspire others with the ways you care for yourself, family, and the world around us.