5 Reasons VOTE FROM HOME Works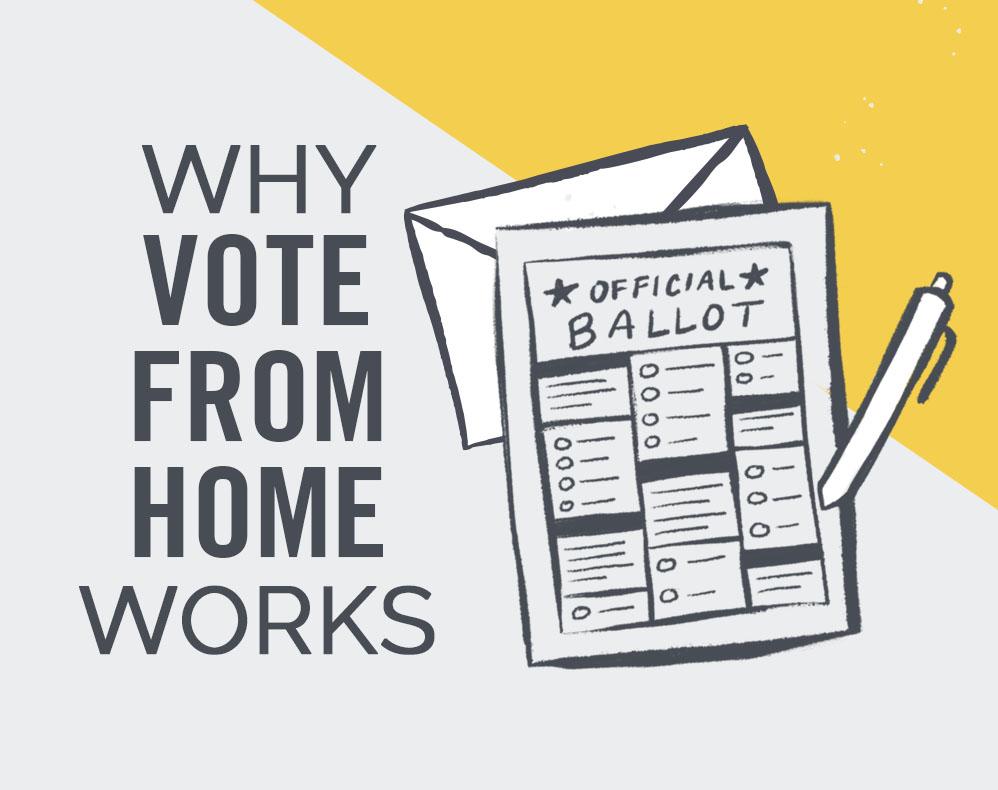 COVID-19 continues to affect nearly every aspect of our lives, from how we work to how we play, and even how we vote. In this election year, it's essential that in our ongoing response to the pandemic, we keep an eye on protecting our basic rights—especially our right to vote. The Wisconsin primary exposed the difficult choice many voters are already having to make, which is why it's essential that we make it easier, and safer, to rock the vote. We support giving every American the right to Vote from Home, which allows every registered voter to participate, and ensures that no one has to choose between feeling safe and feeling heard.
5 Reasons Vote From Home Works:
To round out your Vote from Home primer, here's some common myths to watch out for.
Myth: Voting from home will increase voter fraud.
Fact: There's a lot of vocal concern about this one, but election experts have shown that election fraud is very rare and not a reason to discourage voting from home[5].
Myth: Voting from home only benefits one political party.
Fact: Though you might hear otherwise, no political party specifically benefits when voters vote from home[6], which means that it's best practice for all eligible voters.
Myth: Vote from Home and Absentee Voting are the same thing.
Fact: They're close. Vote from Home supports any reason someone chooses to do so without needing special permission[7]. Surprisingly, in many states it's difficult to qualify to vote absentee, even during a pandemic. We believe it's time to change that.
How can you help make it easier for everyone to VOTE FROM HOME? Glad you asked.
Please join us in telling elected officials that ongoing COVID-19 response packages must include funding that helps states take action to protect the rights of all voters, including increased access to vote from home.
Let's make sure no one has to choose between feeling safe and exercising their democratic right to vote this year—or any year.