What is Environmental Racism?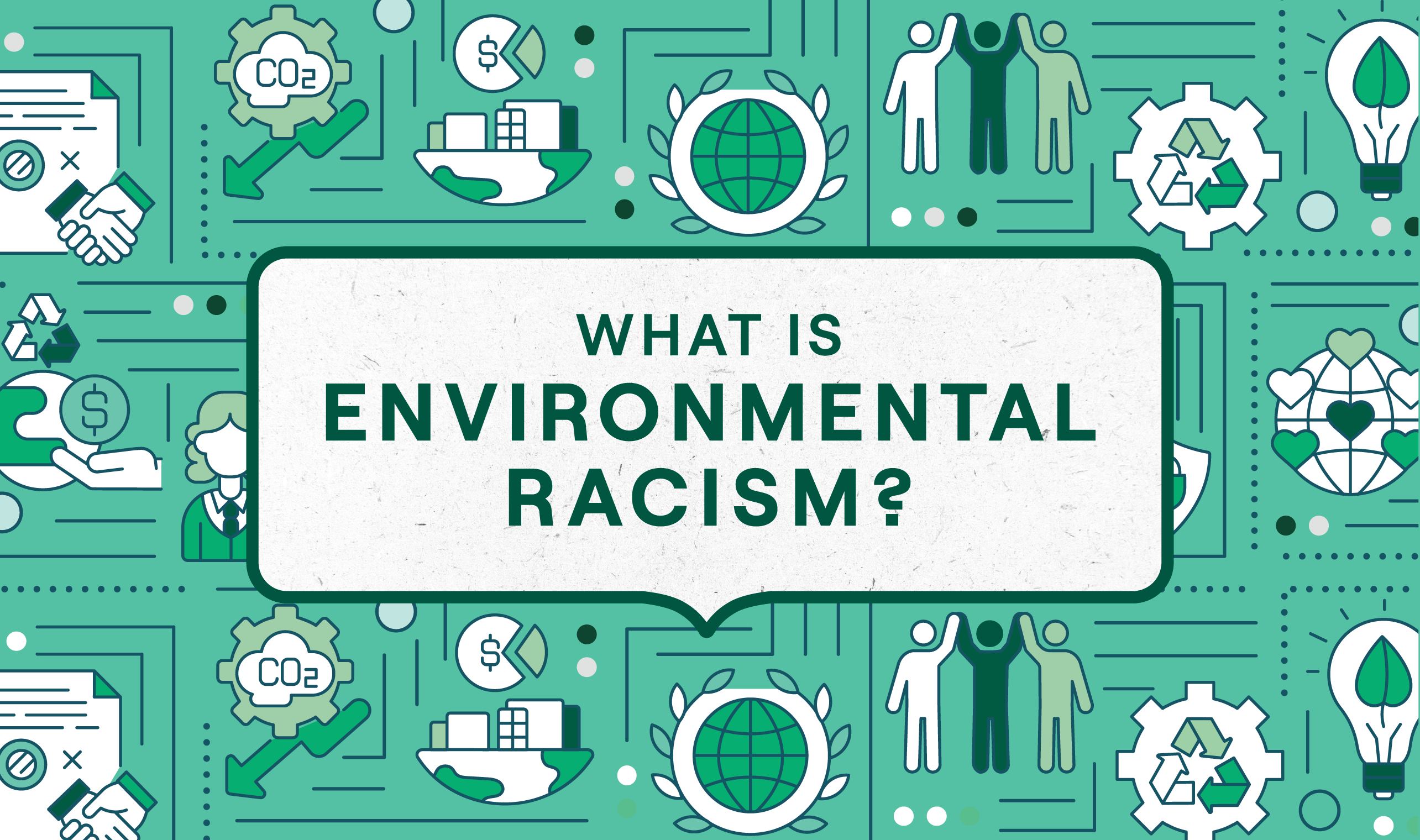 When we think of climate change, we often picture melting glaciers and uncontrollable natural disasters such as wildfires, hurricanes, and tornadoes. We think about animals struggling in untenable conditions due to rising temperatures and deforestation. We may also think about pollution caused by the extraction of fossil fuels.
Environmental racism is a form of inequality causing communities of color to face disproportionately higher exposure to environmental hazards. In the United States, Black, Latinx, Asian, Pacific Islander, and Indigenous people bear the brunt of the climate crisis. Systematically racist policies and industries purposely place harmful infrastructure such as oil wells, fracking sites, gas pipelines, or major highways in communities of color or with low incomes. Once installed in these communities, community members experience grave social, financial, and health consequences. This deliberately racist practice is a civil rights issue that can't be ignored.
Examples of Environmental Racism
Although there are countless examples of what environmental racism can look like, there are a number that particularly have become catalysts for climate action.
Cancer Alley, Louisiana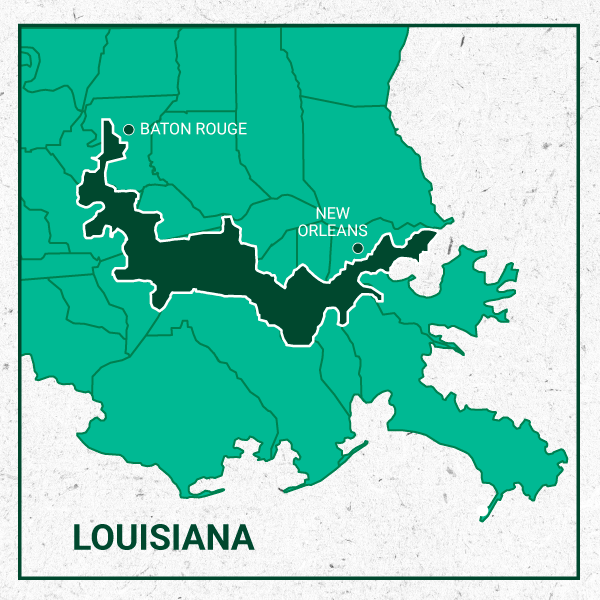 Along an 85-kilometer stretch along the Mississippi River between Baton Rouge and New Orleans, there are more than 150 petrochemical plants and refineries. It's no surprise that in Cancer Alley, a predominantly Black region, residents are 53% more likely to develop cancer. It's so bad that Cancer Alley is considered a "sacrifice zone," meaning that in order to provide benefit to those living outside the sacrifice zone, the area has become so dangerously polluted that it's not safely habitable.
As the harmful impacts of the fossil fuel infrastructure on the community's health have escalated, grassroots activists have taken action to continue the decades-long fight to push petrochemical plants away from their homes.
Dakota Access Pipeline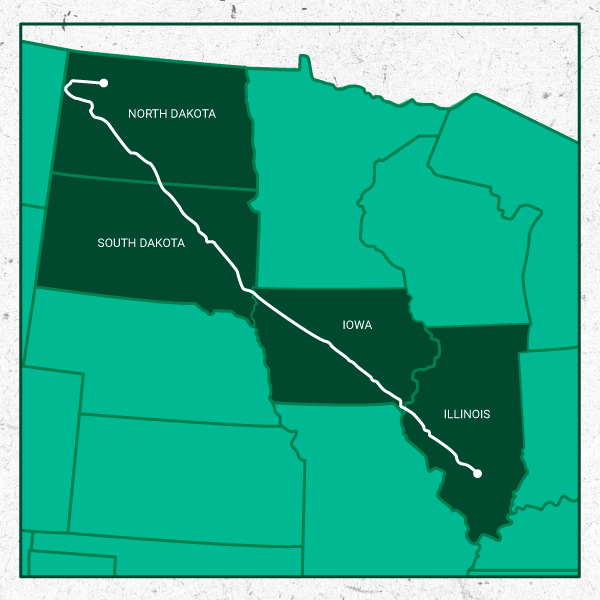 The construction of the Dakota Access Pipeline (DAPL), an underground oil pipeline, on the lands of the Standing Rock Sioux Tribe is one of the most widely publicized cases of environmental racism. The pipeline was originally planned to cut through Bismarck, North Dakota, an area with primarily white residents, but after complaints, engineers rerouted the pipeline to go through tribal nations instead, knowing there was a risk of an oil leak or burst that could impact the community's drinking water.
Activists and water protectors organized and delayed the construction facing violence from law enforcement for years. The treatment non-violent protesters received was inhumane and downright racist. Despite the widespread backlash, the pipeline was ultimately built and the Standing Rock Sioux Tribe continues to fight to protect their sacred land and its people.
What can you to combat environmental racism
Environmental racism is a systemic problem that must be addressed at the root. Lawmakers must enforce policies that protect communities from polluting industries and prevent the construction of future harmful infrastructure. You can help fight environmental racism by:
Electing representatives who actively recognize environmental racism as a key issue and have a plan to address it.

Supporting grassroots organizations fighting for environmental justice. Organizations supporting Cancer Alley and the Standing Rock Sioux Tribe include:

Urging President Biden to declare a climate emergency, which 

will put a stop to climate and community-damaging fossil fuel infrastructure across the country.
Click here to learn more about what the Seventh Generation is doing to advance climate justice and safeguard the planet for future generations.