The U.S.'s Outsized Impact on the Climate Crisis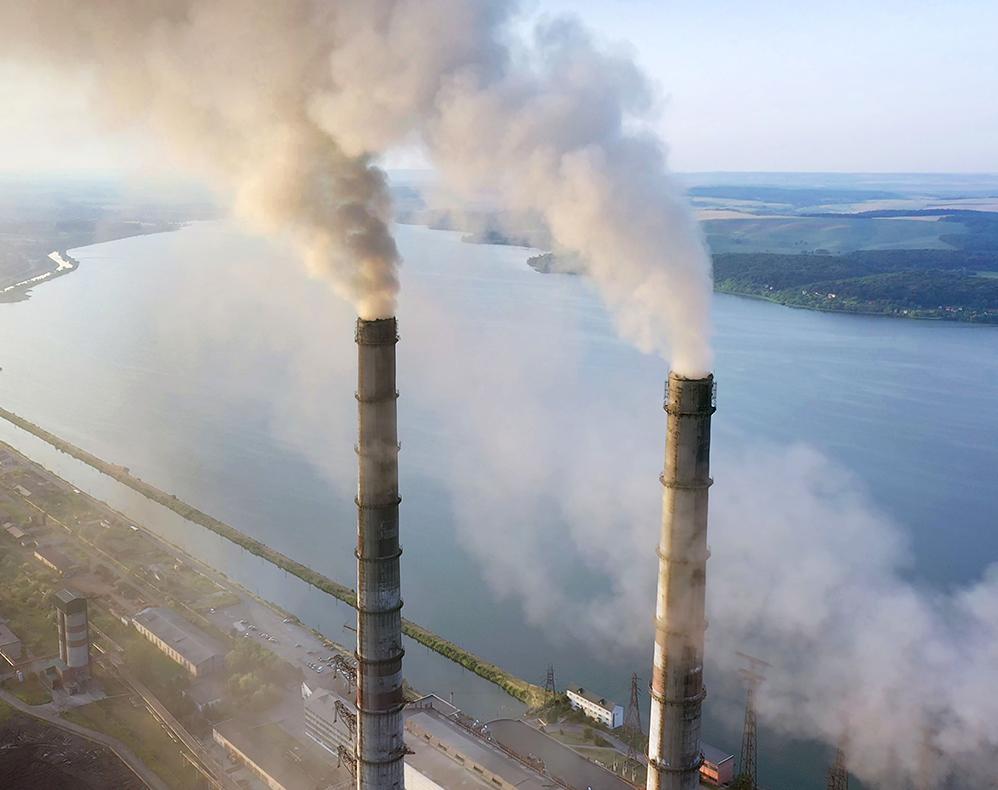 There are so many ways to think about the climate crisis. There are so many stories to tell. But for a moment, let's focus on a single, massive truth: The United States has caused more global warming than any other country[1]. While it's true that for the past several years, China has been the world's top fossil fuel emitter[2], over the long term, they're still far behind the U.S.'s historical impact on climate. That may feel surprising, but it's true. From 1850 to 2011, the United States alone produced 27% of the world's total carbon dioxide emissions, while making up only a fraction of its total population and landmass[3].
President Biden will soon be joining other world leaders at COP 26, the United Nation's annual climate summit, to renew America's commitments to tackling the climate crisis. There has never been a better moment for the U.S. to begin owning its responsibility for causing climate change. Or to begin taking bold steps to end the era of fossil fuels that can inspire similar action around the world. U.S. policy will help set the tone for what's possible at COP26, and that means we need to show up big so that others will do likewise.
President Biden can do this by pledging to keep fossil fuels in the ground, and by using executive action to end new fossil fuel projects like the Line 3 oil pipeline, that are harmful to people and planet. 
The President has made a lot of climate promises, from higher emissions standards to deep investments in renewable technology and job creation to protecting our most vulnerable communities. Now it's time to deliver transformative climate action that will show the whole world what's possible and help dismantle our dependence on fossil fuels.
At COP26, the U.S. is hardly alone in bearing outsized responsibility for climate change, not to mention the devastating human health and environmental effects that accompany it. More affluent, developed nations are most responsible for the climate crisis, yet it's actually poorer, less developed nations and their citizens who suffer the most.
Just how inequitable is the climate crisis?
Here are some heavy truths:
As arresting and alarming as these facts may be, they don't mean much unless we act to correct them. President Biden needs to take bold, sweeping action to keep fossil fuels in the ground, which climate scientists and Indigenous Water Protectors know is the single most important action needed to reduce global warming[10] and protect this and future generations.
He should start with the Line 3 oil pipeline.
Line 3 is now operational, bringing nearly a million barrels of oil every day from Alberta, Canada to Minnesota and Wisconsin. That oil travels across waterways, wild rice beds, and through the heart of treaty-protected Indigenous tribal lands. The harm done to water, crops, and people today and for generations to come is incalculable. President Biden can Stop Line 3, keep fossil fuels in the ground, and send an overdue message to the people who elected him, and to the world community, that he stands with people, not with fossil fuel companies.
Just as complacency and fear breeds inaction, boldness and conviction inspires action. And that's what President Biden and other world leaders need to remember at COP26 and beyond.
That's how we do right by people and planet, begin healing, and create a healthier future for the next seven generations.
Send the President a direct message to say you stand with this and future generations in demanding fossil fuels stay in the ground.