Small Business Saturday: Shop Small for a Big Impact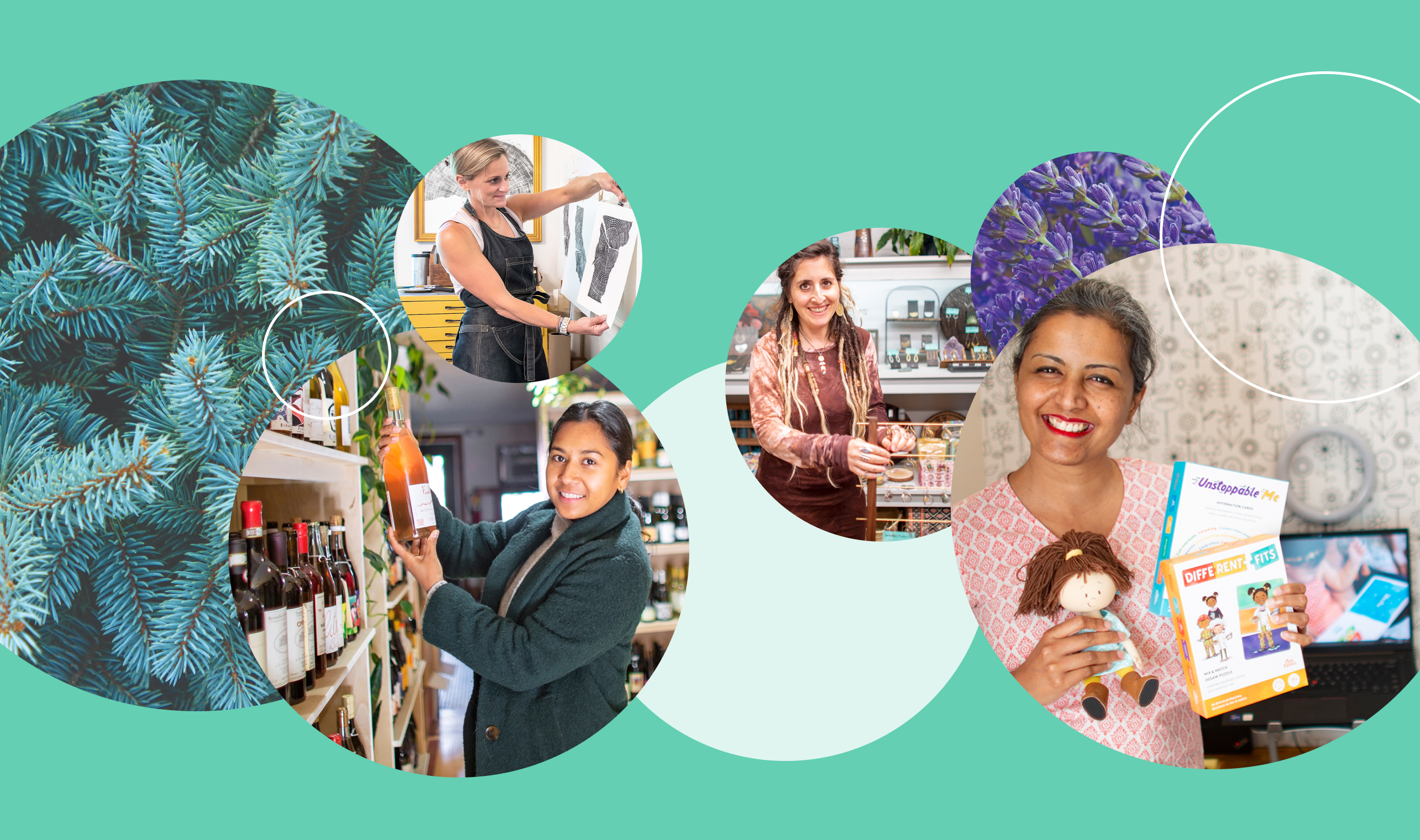 This Saturday, November 26th is Small Business Saturday, and we're so excited to share some of our favorite local shops and on-line retailers based near our headquarters in Burlington, Vermont. They not only craft and sell amazing foods, beverages, jewelry, and gifts, but also run mission-driven small businesses with the personality, heart, and purpose that make our community sing. 
Add in the fact that these businesses are all proudly women-owned, and most will ship their awesome wares to you anywhere in the U.S., and it's time to get shopping! 
Common Deer: Making American Made more accessible since 2013.
Family-owned and operated by two rockstar women entrepreneurs, Common Deer scours the country for unique American makers and products full of story. They believe choosing American made goods helps supports a healthier environment through standards of production and less overseas freight. 
Sells accessories, jewelry, cards, home goods, Vermont swag, and more.
Nationwide shipping available.
Wilder Wines: Natural wine shop with a passion for sustainable wine from small producers. 
Amazing selection of whites, reds, and bubbles offered without pretension. 
Natural wine supports smaller farmers who farm with the utmost respect for the land and environment. Organic, hand harvested, naturally fermented, additive-free—and totally delicious.
Curated cases, wine club, and email newsletter. 
Skida: Fun, fresh, and colorful winter hats and gear made with a commitment to diversity and bringing people together.
Founded in 2008, Skida believes in local production, limited edition products, and a fresh perspective. All packaging materials are PVC-free and they recycle boxes and poly-bags throughout their supply chain.
Free shipping on orders over $75 within the U.S.
Ma & Pembum: Bags handcrafted one at a time by local Vermont artisans using quality Italian leather. 
Supports Amirah, an organization that is dedicated to fighting human trafficking.
Specializes in bags, jewelry, accessories, and custom collaborations.
Retail shop in Hinesburg, VT + nationwide shipping.
Little Patakha: Maker of diverse & multicultural books, toys & media for children.
Founded by Akshata Nayak, a mom who wanted to design a book so her daughter could learn her native language, Konkani.
Sells picture books, affirmation cards, puzzles, dolls, stickers, and magnets.
Easy online shopping and newsletter. 
Island Girl Jewelry: Based in Vermont since 2015, Island Girl Jewelry makes big, bold handmade pieces inspired by the island fashions of Barbados.
Sells hoops, necklaces, post earrings, rings, and more.
Retail shop in Bristol, VT + easy online shopping.
Jennifer Kahn Jewelry: Jewelry for the modern bohemian: artists, yogis, professionals, mothers, teachers, servers, tea drinkers, deep thinkers & all those who appreciate comfort & style.
Proudly works with recycled metals, recycles all scraps, and uses local suppliers and U.S. suppliers for materials.
Female designed, owned, and grown for over twenty years.
Retail shop in Burlington, VT + free shipping on orders over $75 within the U.S.
Katie Babic Designs: Individually created, one-of-a-kind prints "pulled" from Vermont native hardwood trees.
Proudly owned by Katie: nature lover, first time entrepreneur, and mother of three.
Prints, stickers, cards, and custom designs available for on-line purchase.
Green Mountain Peanut Butter: Small-batch peanut butter made with high-quality, USA-grown, dry-roasted peanuts and American kosher salt.
Women-owned and made in the USA, from peanuts to packaging. 
Flavors include Creamy, Crunchy, Vermont Maple Cinnamon, Honey Roasted, and White Chocolate Pretzel.
Available at select retailers or for easy on-line purchase.
Small Business Saturday is a celebration of the human-powered, mission-led small businesses that keep our communities vibrant, funky, and flourishing—and make our world a more just and ethical place. So whether you're stopping into your own local shops, or supporting small businesses online, thanks for keeping it small, even while you shop big.