A Plant-Powered Movement is Underway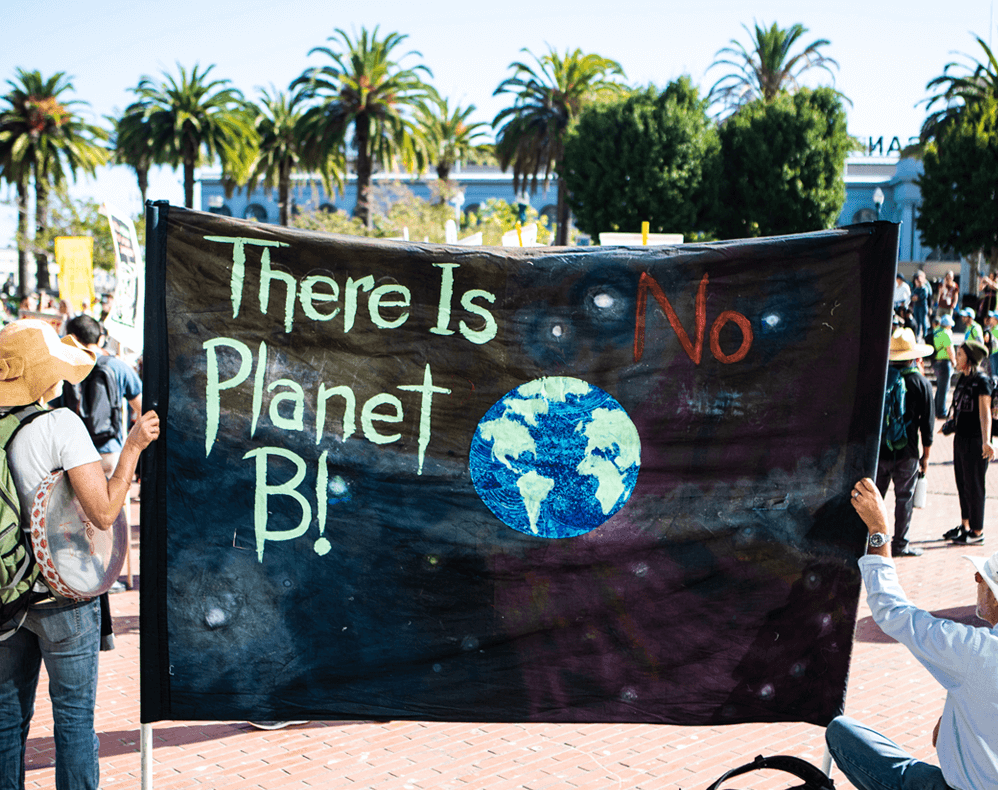 Here at Seventh Generation, we've been excited about all things plants for over 30 years. In fact, we worked hard to crack the code on harnessing the power of plants in many of our products – like our liquid laundry detergents – because plant-based materials allow us to lessen our reliance on the petroleum options out there. But what's the real difference between the two? Why is POWERED BY PLANTSTM such an exciting thing in the first place?
We're so glad you asked.
The biggest difference between plant-based materials and petroleum-based is simple: plants are a renewable resource and fossil fuels are not. Now more than ever, our world needs to embrace renewable alternatives, such as wind, solar, and other forms of renewable energy in order to care for the long-term health of the planet we all share, and sourcing plant-based ingredients in our liquid laundry, hand dish, and hand wash formulas helps with that. By contrast, non-renewable ingredients like petroleum are not only going to run out someday— using too much of them for too long has contributed to the pollution in our air and contributed to some alarming effects on human health.
Sustainable sourcing has long been a top priority for us. Our laundry formulas are already USDA Certified Biobased Products 97%, and by 2025 we've set the ambitious goal of having 100% of our packaging and ingredients biobased or recyclable. And if you're worried about plant-based ingredients not delivering a powerful clean, have no fear! We test our liquid laundry detergents on 60 of your toughest real-life stains. Our laundry detergents are built to take on those messes while delivering a clean you can trust.
And it's not just laundry detergent. Looking around, we've noticed we're in the middle of a renewable movement. People are starting to seek renewable, plant-based solutions in all parts of their lives, knowing that no step is too small in our collective effort to create a more sustainable world for this generation and the next. Turning from non-renewable options to more sustainable solutions has already made a big impact:
Renewable Energy: Plant-based biofuels are on the rise [1] and with help from Sierra Club's Ready for 100 program, cities across the country are committing to clean, renewable energies like wind, solar, and hydro.
In the market for a new car? Go electric! More people are realizing that electric vehicles help lessen our dependence on non-renewable fossil fuels, and last year saw a 55% increase in electric car registrations worldwide. [2]
If you're in a position to do so, consider looking into solar options for some of your energy needs such as installing solar panels on your home. Solar continues to become more affordable, and in some cases can actually save you money, [3] while lessening your carbon footprint.
Take action! Over 100 cities across the country have committed to clean energy solutions and more are embracing renewable options every day. Learn more about our partnership with the Sierra Club and how you can tell your local leaders your city is ready to Commit to Clean, too.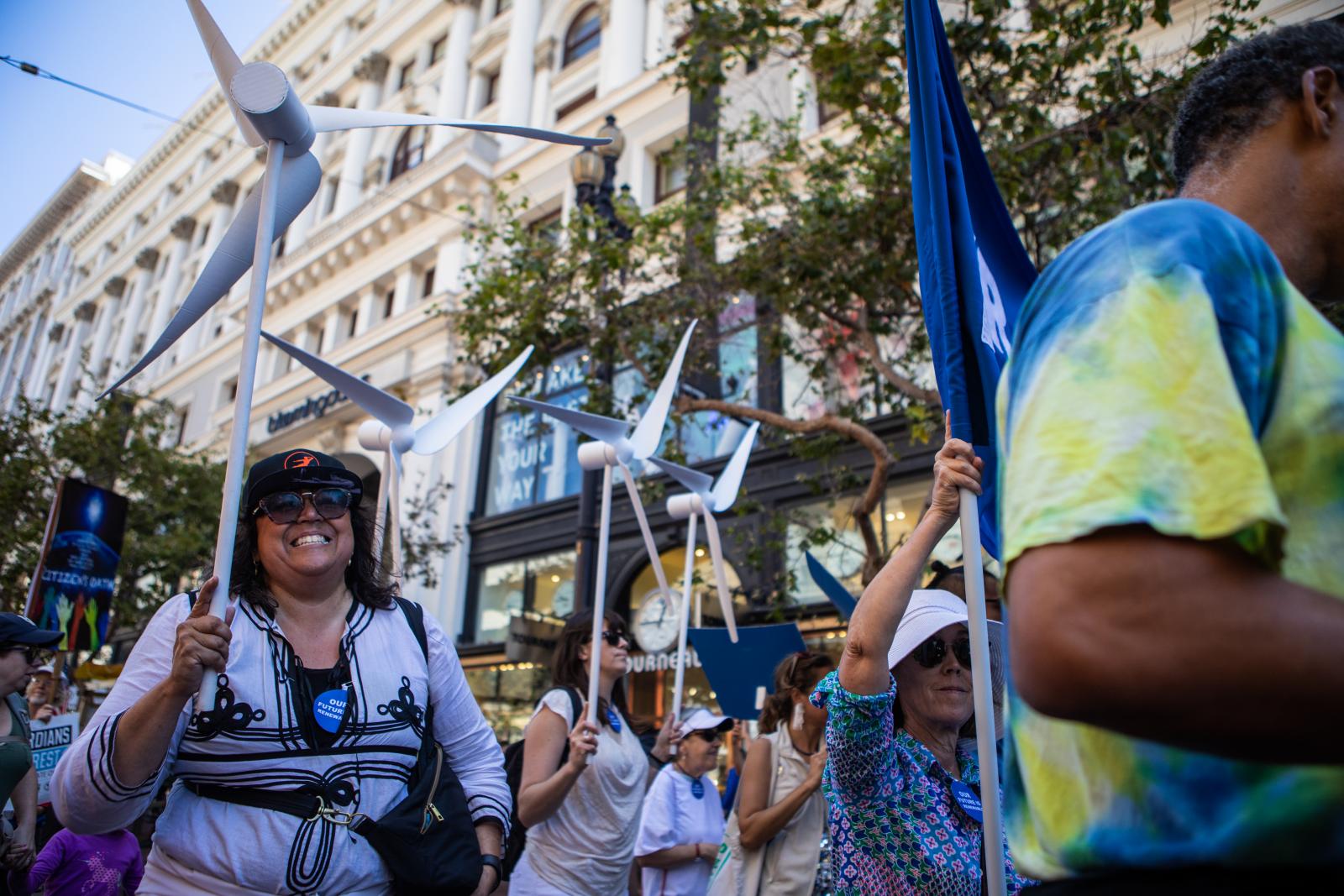 Food Systems: With more awareness about the concerning environmental effects associated with meat production flexitarianism is on the rise.
That doesn't mean everyone is giving up meat, just that interest in solutions for a healthier planet has led to more sustainable food options, from the Impossible Burger to oat milk. New research says that 50% of Americans are upping their plant-based intake [4] [5].
A recent report published in the medical journal The Lancet drove changes to diet guidelines, recommending a dramatic reduction in meat consumption for countries whose diets rely heavily on it. In countries like the United States and Canada, turning to plant-based alternatives to lessen meat consumption could help lower greenhouse gas emissions.
Shopping and eating locally is another great way to lessen your impact. Local food doesn't travel as far, which cuts back on non-renewable fuels and can cut back on plastic packaging [6].
Consumer Goods: The power of plants can even be found in everyday products! From reusable cotton tote bags to bamboo cutlery, to our liquid laundry detergents, new innovations harnessing plant power are everywhere you look.
Try a reusable food wrap like Bee's Wrap, which offers a reusable alternative to plastic wrap. As plants grow and provide the pollen bees need to build their wax homes, we're left with renewable options that can help eliminate the dependence on plastic versions.
Bamboo silverware options are great lightweight options for dining on-the-go.
Now more than ever, beauty and skincare routines are embracing plant-based ingredients to deliver powerful results [7]. Look to our neighbors at Tata Harper or friends at Beautycounter to see examples of renewable, plant-powered product ingredients in action!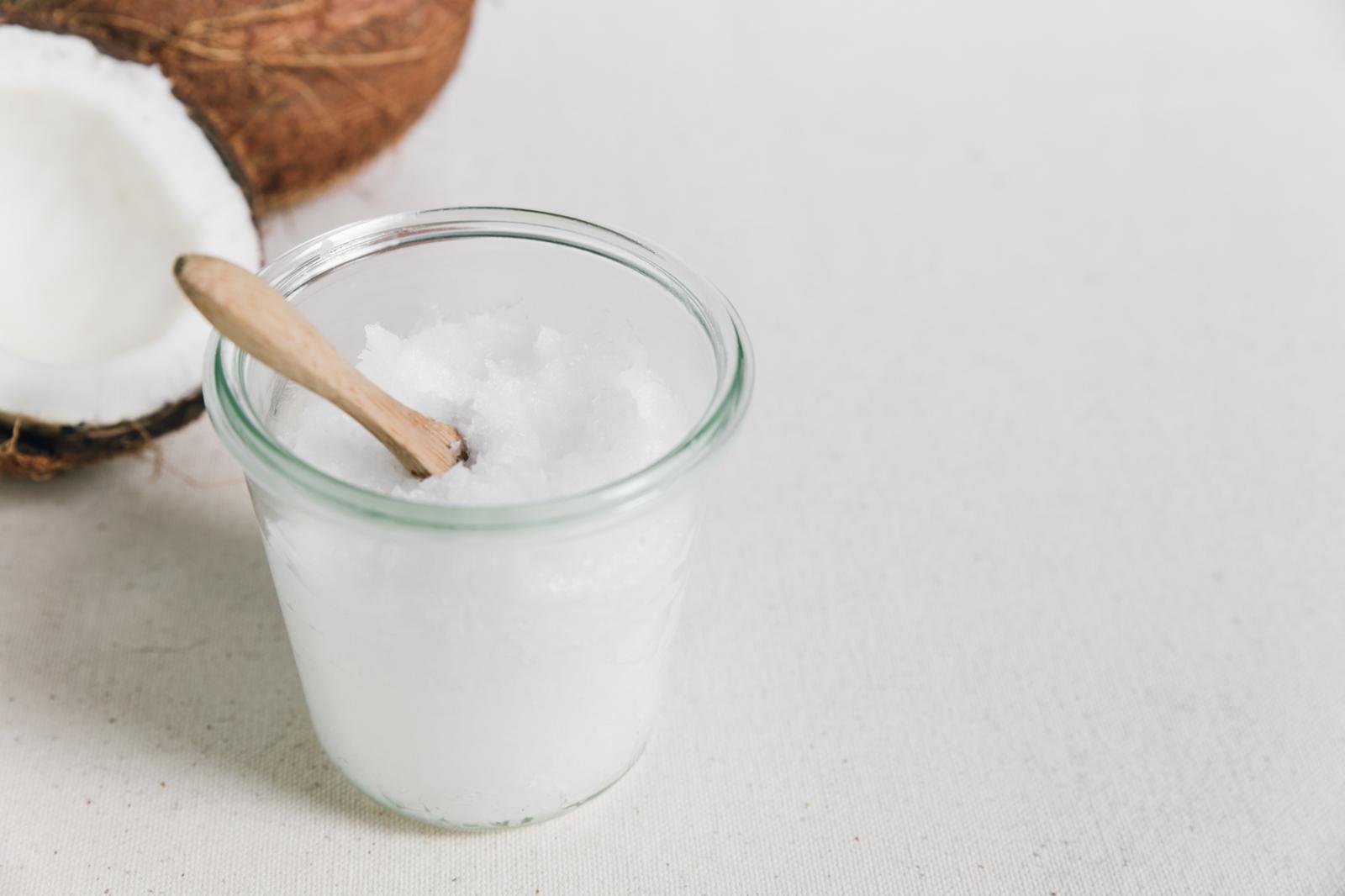 Seeing so many renewable solutions out there makes it easy to feel hopeful for the future. We're proud to be part of the plant-powered movement and thrilled to be in some very good company. Let's keep it going! If we work together and use our collective voice to demand better solutions, we can inspire the kind of sweeping change our planet's health sorely needs.
References:
[1] https://www.nationalgeographic.com/environment/global-warming/biofuel/
[2] https://www.tdworld.com/distribution/number-electric-cars-rises-2-million-more-3-million
[3] https://www.businessinsider.com/solar-power-cost-decrease-2018-5
[4] http://science.time.com/2013/12/16/the-triple-whopper-environmental-impact-of-global-meat-production
[5] https://www.foodnavigator-usa.com/News/Promotional-Features/MEGATREND-Plant-based-eating-Nearly-seven-of-10-Americans-trying-to-increase-plant-protein-consumption
[6] http://ecotensil.com/sampling-food-demos/5-visible-steps-to-reduce-plastic-waste-in-your-market
[7] https://www.newhope.com/beauty-and-lifestyle/how-natural-beauty-brands-are-fighting-climate-change