Meet our Versatile Multi-Surface Cleaner Concentrate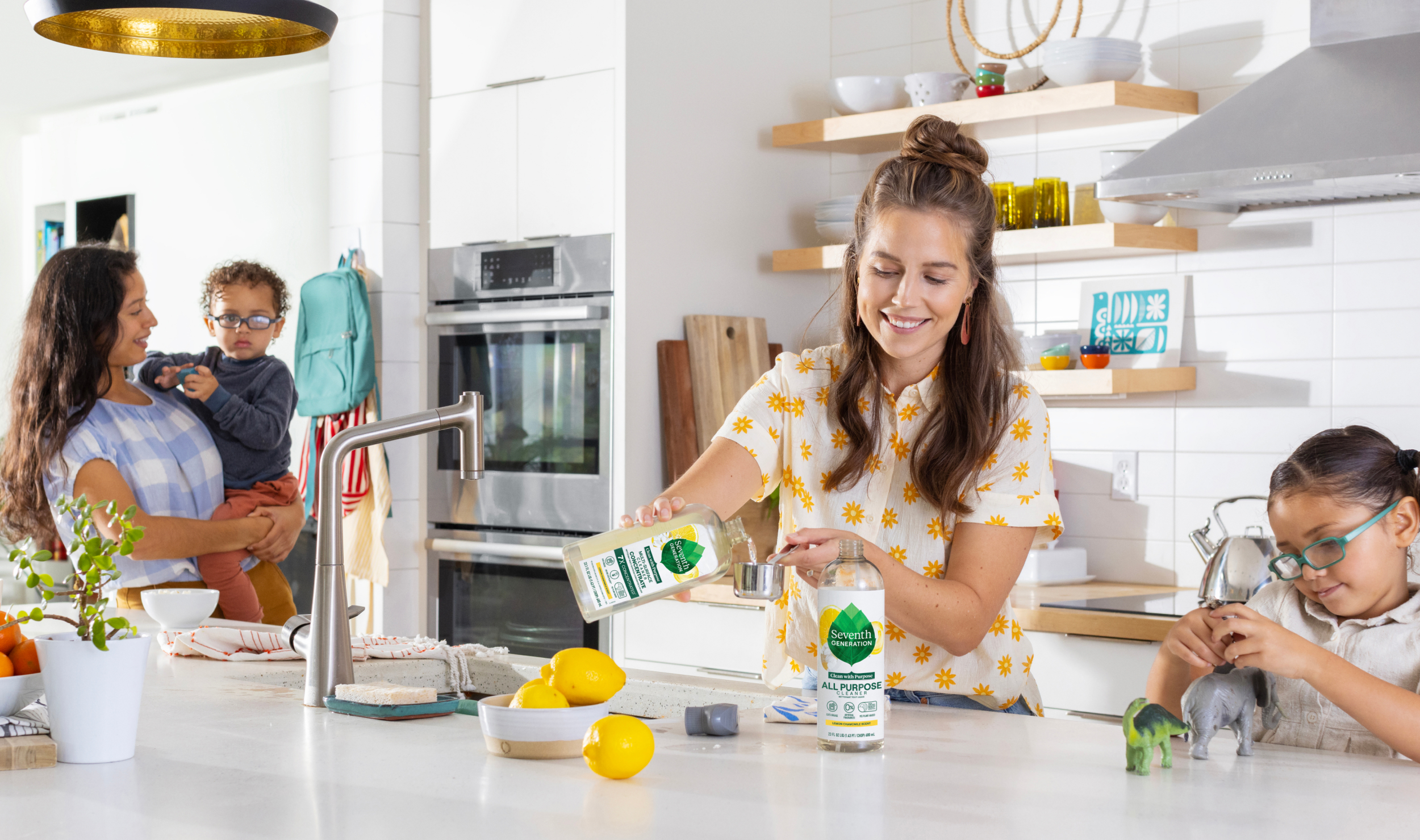 With so many household surfaces to keep clean, and each surface seeming to require a different cleaner, it can be hard to keep up—and to keep your cleaning supplies from taking over your house. With that in mind, we created our new Multi-Surface Cleaner Concentrate. From kitchen to bathroom to bedroom, it's a one-stop versatile cleaning solution that works hard all over your home. Its powerful biobased formula is designed to cut grease and grime on a wide variety of household surfaces, all while saving time, money, and plastic along the way. 
We think it's safe to say there's never been a cleaner quite this clean.   
Let's take a walk around the house and see all the ways our new Multi-Surface Cleaner Concentrate can clean up, and simplify, your cleaning routine. 
Kitchen
Whether you're cleaning up after dinner or rolling up your sleeves for a spring cleaning session, our Multi-Surface Cleaner Concentrate works all over your kitchen. Use it on stainless steel appliances like dishwashers, refrigerators, ovens, and microwaves. Spritz it onto windows and other glass surfaces for a squeaky-clean shine without streaks. It even works on granite and marble countertops, both sealed and unsealed, though use with caution on marble and always Use test an inconspicuous spot first. No matter the mess, cleaning the busiest room in your house just got a lot easier. 
Bathroom
You can trust our Multi-Surface Cleaner Concentrate to cut grease and grime in the bathroom as well. Use it to make your mirrors shine and to clean up porcelain tubs and toilets. It even works great as a laminate cleaner to freshen up bathroom floors and countertops. So easy, so versatile.  
Bedroom and Living Room
You guessed it, our Multi-Surface Cleaner Concentrate is also a whiz in bedrooms and living rooms. Use it to clean and polish mirrors, windows, and glass coffee tables. It also works wonders on framed art prints and family pictures. It's even safe for use with caution on lacquer-on-wood surfaces, such as bedframes, TV stands, bedside tables, and wood floors (always test an inconspicuous spot first). When used as directed, one bottle of Multi-Surface Cleaner Concentrate makes over 10 gallons (37 liters) of floor cleaner!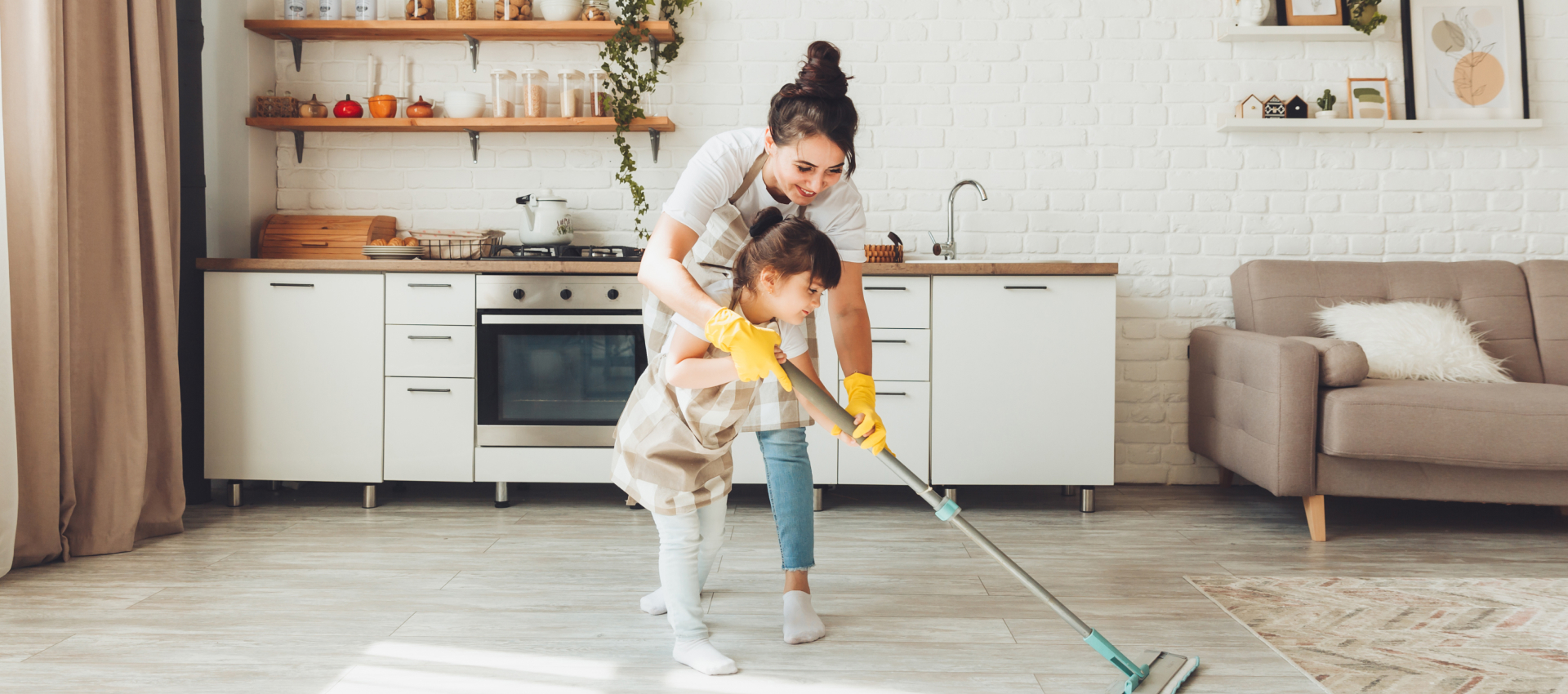 And More
The benefits don't stop at a big clean with incredible versatility. Our Multi-Surface Cleaner Concentrate also helps support a healthier planet for future generations by reducing plastic. In fact, just one bottle of our Multi-Surface Cleaner Concentrate can yield seven 23 fl oz. bottles of all-purpose cleaner*—that's over 75% less plastic! And all without compromising on the grease-fighting, dirt-tackling clean you know and trust.  Just dilute the concentrate with water following instructions on the package (1 part cleaner to 8 parts water), screw on the existing spray nozzle, and you're back in clean-ness. We also know you'll love our refreshing Lemon Chamomile scent that's made from 100% essential oils and botanical ingredients. 
One bottle. So many ways to clean. Pick up our Multi-Surface Cleaner Concentrate today and join the concentration revolution that will change the way you clean.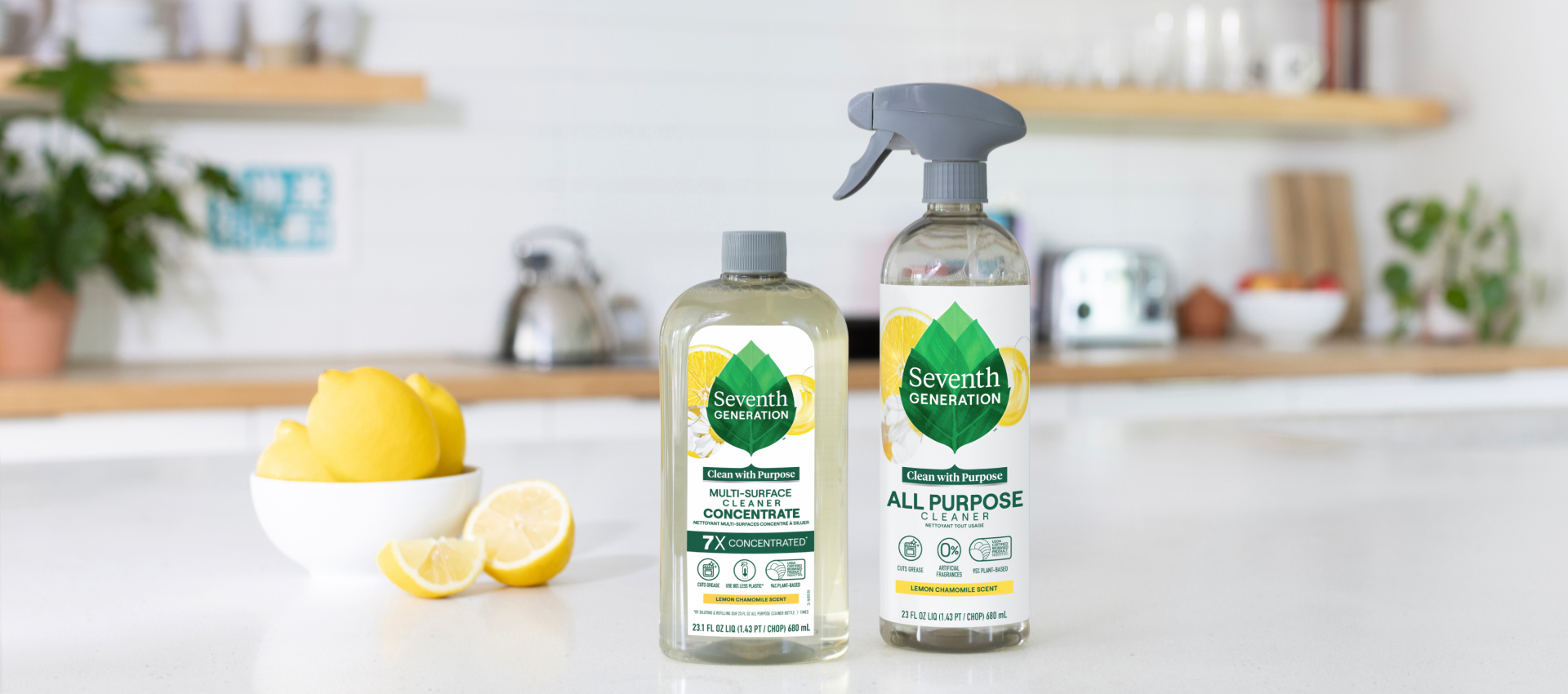 *when diluted according to instruction.