Midterm Elections 2022: Time to put climate champions in charge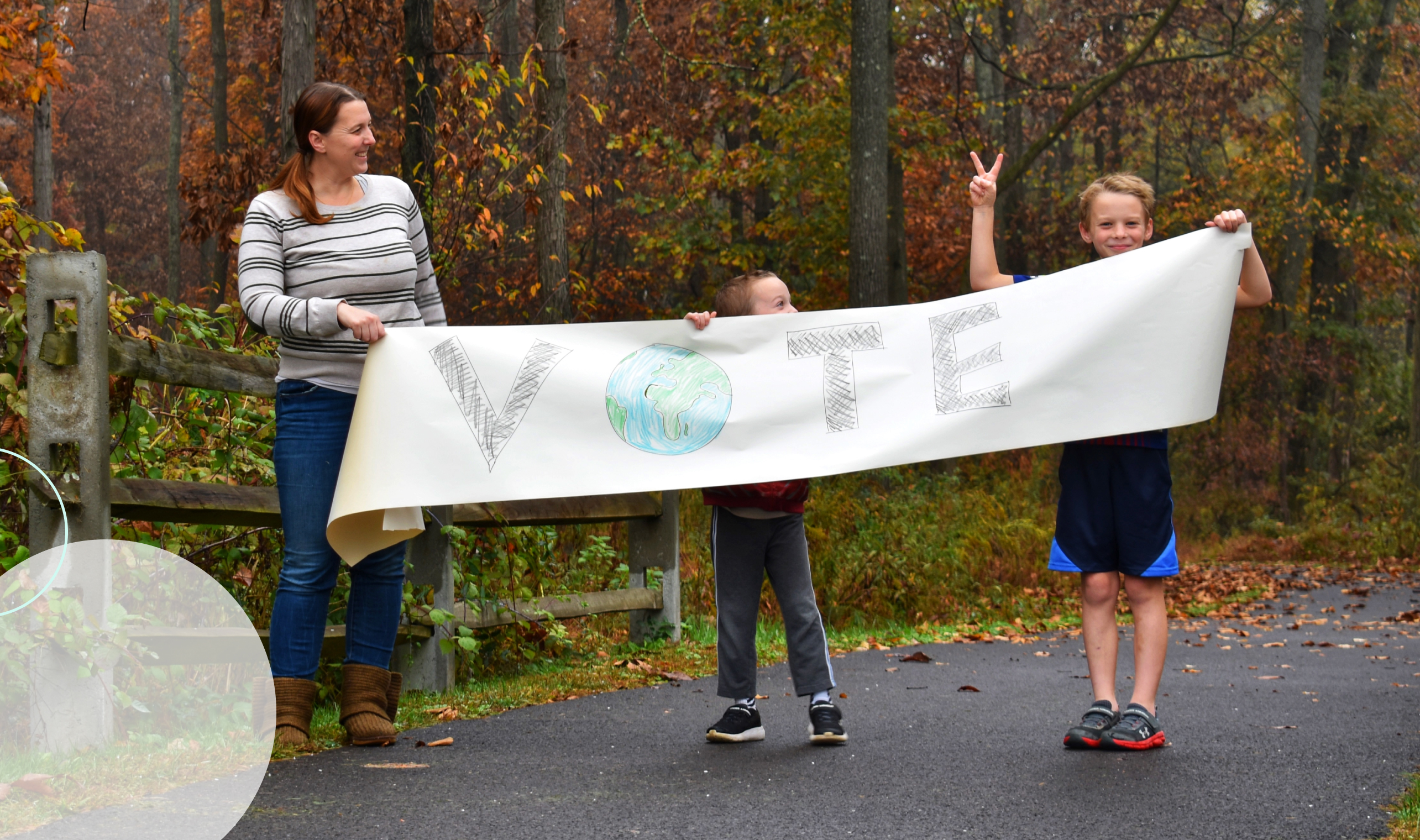 When it comes to big steps to tackle climate change in 2022, we have a LOT to be proud of! After years of inaction, Congress passed major climate policy for the first time since 2009. California and New York announced forthcoming bans on gas and diesel vehicles.  And as of today, 200 communities, eight states, DC and Puerto Rico have committed to transitioning to 100% clean energy! 
These victories come as a result of climate activists, especially frontline community members, mobilizing to demand change. But that's just one ingredient in the recipe. They also came about because every year more and more voters are headed to the polls with climate on the mind. 
Whether it's 200 mayors agreeing to commit to 100% clean, renewable energy, or the members of Congress who voted to pass climate policy, or governors who ordered bans on vehicles powered by fossil fuels–a safer, healthier climate depends on climate champions in office. 
That's why the upcoming election on Tuesday, November 8 matters so much. Scientists say we cannot afford any more drilling for oil and gas. Staying home and letting polluters take over Congress, the statehouse, even your city council, means more frequent and severe natural disasters–and that's just the tip of the iceberg. Seventh Generation is committed to making sure we elect climate champions up and down the ballot. 
Can you commit to vote for climate champions and climate-smart ballot measures on November 8, 2022? We've provided resources to help you find out how, where and when to vote for a safer, healthier climate.
Q: How do I vote? 
A: Vote.org is a great, non-partisan resource for everything you need! In-person, dropbox, voting by mail, deadlines to register–you name it, they've got it! 
Q: How do I find out which climate champions to support at the federal level? 
A: The League of Conservation Voters Action Fund published their non-partisan endorsement guide. There are climate champions up for election to the U.S. Senate in more than 20 states, and House members in dozens and dozens of districts. One of them could be you! Click here to check out their guide.  
Q: What about at the state and local level? 
A: Our friends at Sierra Club have local chapters covering all 50 states, and local clubs frequently make endorsements. Click here to find your chapter! You can then look up candidates from state legislature down to local city/town level. Additionally, click here for research on OpenSecrets, a non-partisan organization shining a light on money in politics, to see which candidates accepted the most money from oil and gas industries. 
Q: I live in a state that has ballot measures. How do I know which ones are about climate change? 
A: Check out Ballotpedia.org! It's like Wikipedia, but for ballot measures. Click here and scroll down to find your state. 
If we can elect climate champions to lead in 2023, and pass climate-smart ballot measures, we can build on our amazing accomplishments in 2022. That means faster transition away from fossil fuels, policies that center environmental justice, and a world that is more secure from climate disasters like hurricanes, drought and wildfires. It all starts with taking a few minutes to register and vote! Please check out the links above and take action.