Midterm Election Recap: People and Planet Wins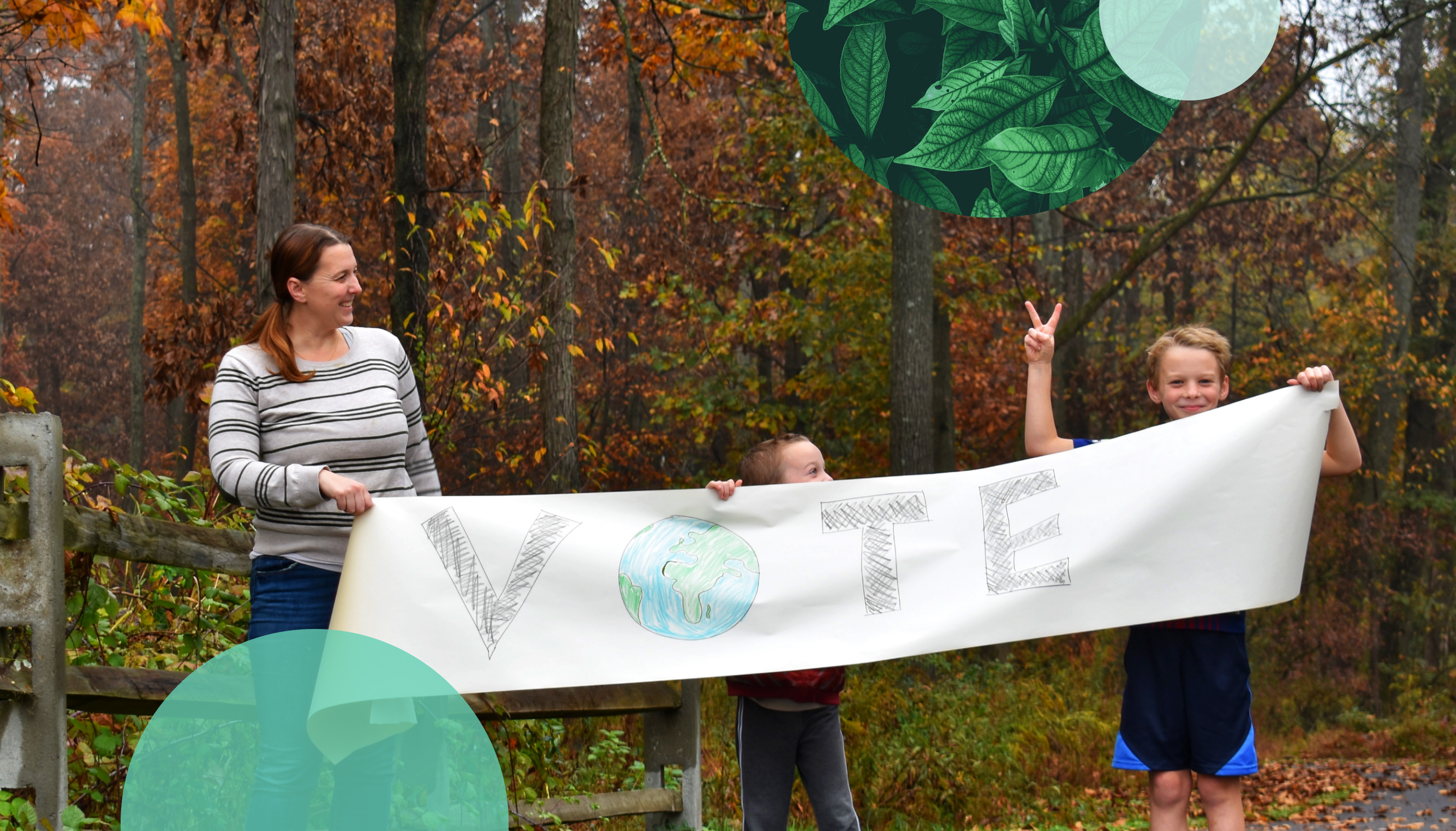 Election Day is an opportunity to make our voices heard, and this year, candidates heard from more people than ever who want action on the climate crisis. After a summer of heat waves, record hurricanes, and other extreme weather that pummeled our nation–especially members of frontline communities, climate voters SHOWED UP at the polls. We're unpacking the results of this people-powered election, where voters demanded action to keep fossil fuels in the ground and transition to 100% renewable energy, as well as what this election means for our democracy.
This Election Belongs to the People
First, the people have spoken. At Seventh Generation, we have faith in our election system, and the officials dedicated to delivering an election we can all trust. We also believe that every vote should be counted–even when it takes longer than usual to do so properly–and stand with election officials against any intimidation or manipulation that threatens this fundamental right. Those officials, committed to following the law and will of the voters, will rely on verified vote counts and longstanding legal processes to determine the winners and losers, to ensure a free and fair election.
There's Reasons to Celebrate
Now, onto the results! We're thrilled that more voters went to the polls with climate on their minds! Climate voters brought home some key victories, including:
New Yorkers voted for $1.5 Billion for Climate Justice as part of the Environmental Bond Act. While this is a great step, it's far short of the funding needed for a just transition in New York State. One thing we know, in 2023 we'll continue to work with

NY Renews

, a coalition of more than 300 environmental justice, labor, faith, and community organizations to ensure a safe climate future for all New Yorkers.

Young People Are Voting Like Their Future Depends On It. 

Because it does.

Early results show that Gen Z turned out at nearly twice the rate that Millenials did at the same age. And they overwhelmingly voted for climate champions.

Big Oil Lost:

Of the more than $18M Big Oil spent on fourteen of the tightest Senate and House races, only about $1M went to winning campaigns, with the rest of the money spent on candidates who either lost or whose races are currently too close to call.

Voters put Pipeline Operator Enbridge on Notice:

Michiganders re-elected

incumbent Attorney General, Dana Nessel, who is leading an ongoing complaint against pipeline company Enbridge Energy over Line 5. Line 5 transports 22 million gallons of crude oil and natural gas through Wisconsin and Michigan, with dozens of spills along the way. Enbridge is the same company behind another spill-prone pipeline, Line 3, the operation of which

Seventh Generation fought against

, alongside Indigenous-led organizations like

Honor the Earth

.
Where we go from here
While as of this post we await further election results, it's likely Congress will be divided between the two parties. That means we are unlikely to see bipartisan climate action, much less legislation and budget investment that is substantial enough to meet the scale of the need. But, there are still many ways to keep working for climate justice.
President Biden can declare a climate emergency without needing approval from Congress. Doing so would unlock presidential authority to accelerate development of renewable energy and hit the brakes on fossil fuels (click here to raise your voice and join the call for him to take action!). We're working with People vs Fossil Fuels coalition to keep the heat on President Biden to be the "climate president" he promised to be.
We also are poised to continue making significant progress, especially in the states–where some of the biggest climate progress starts. We'll continue our work with NYRenews to pass the Climate Jobs and Justice legislative package in 2023.
Results will keep coming in, but no matter the outcome, we will keep fighting with you, alongside the climate justice movement, to secure a healthier climate for EVERYONE.