Meet the Families of Generation Good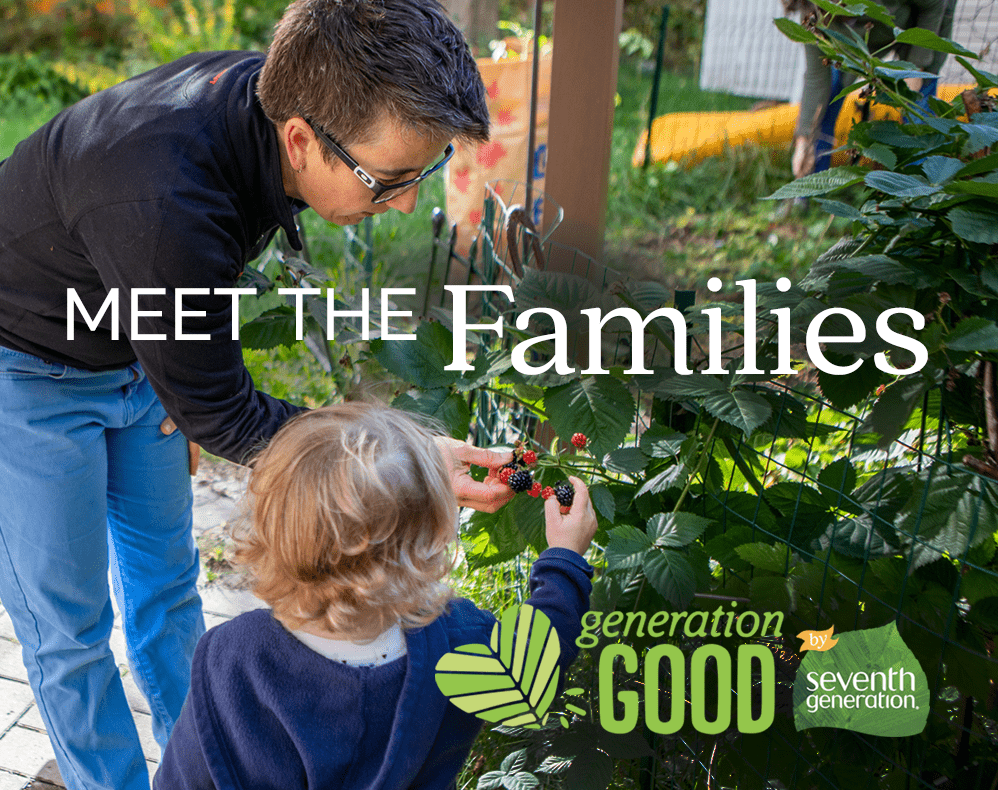 When we look around, we see so many people who are caring, mindful, and committed to leaving the world a better place than they found it. Regardless of where you live, or how old you are, if you're someone who's doing small things every day to nurture your family and protect the planet we all share, then you're connected to so many other good people out there.  That shared spirit is what our growing on-line community, Generation Good, is all about.  
To celebrate the spirit of collective good, we recently met some amazing families and learned how they're nurturing a healthy mindset at home and taking actions to build a healthier future for their kids.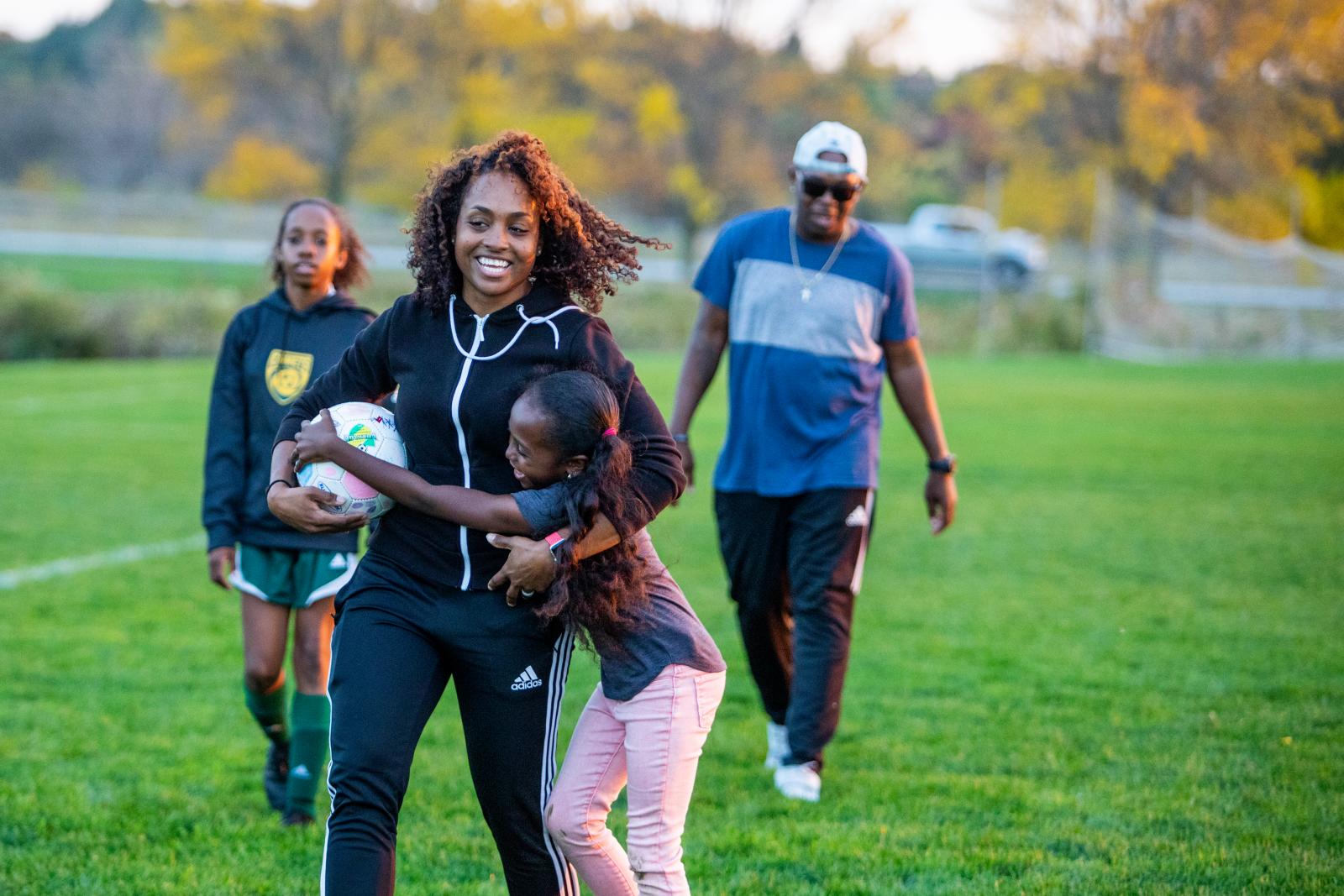 The Bernardez Family: Lileanna, Richie, Niobie, and Xyani
Lileanna Bernardez says that it's not always easy to manage it all—from activities to homework to practices—and appreciates the help she gets from her daughters' coaches, teachers, and friends in the community. She also reminds herself that being a parent is challenging for everyone. "If you feel like you're the only one going through something, you're going to go nuts!" For her, it's about setting a good example through staying healthy and positive. "If I take care of myself, I know that they'll take care of themselves." She and Richie also think about the greater good, and teach their two daughters to treat others as they'd like to be treated. "If they can go out into the world and make a difference in at least one person's life," Lileanna says, "that's good enough for me."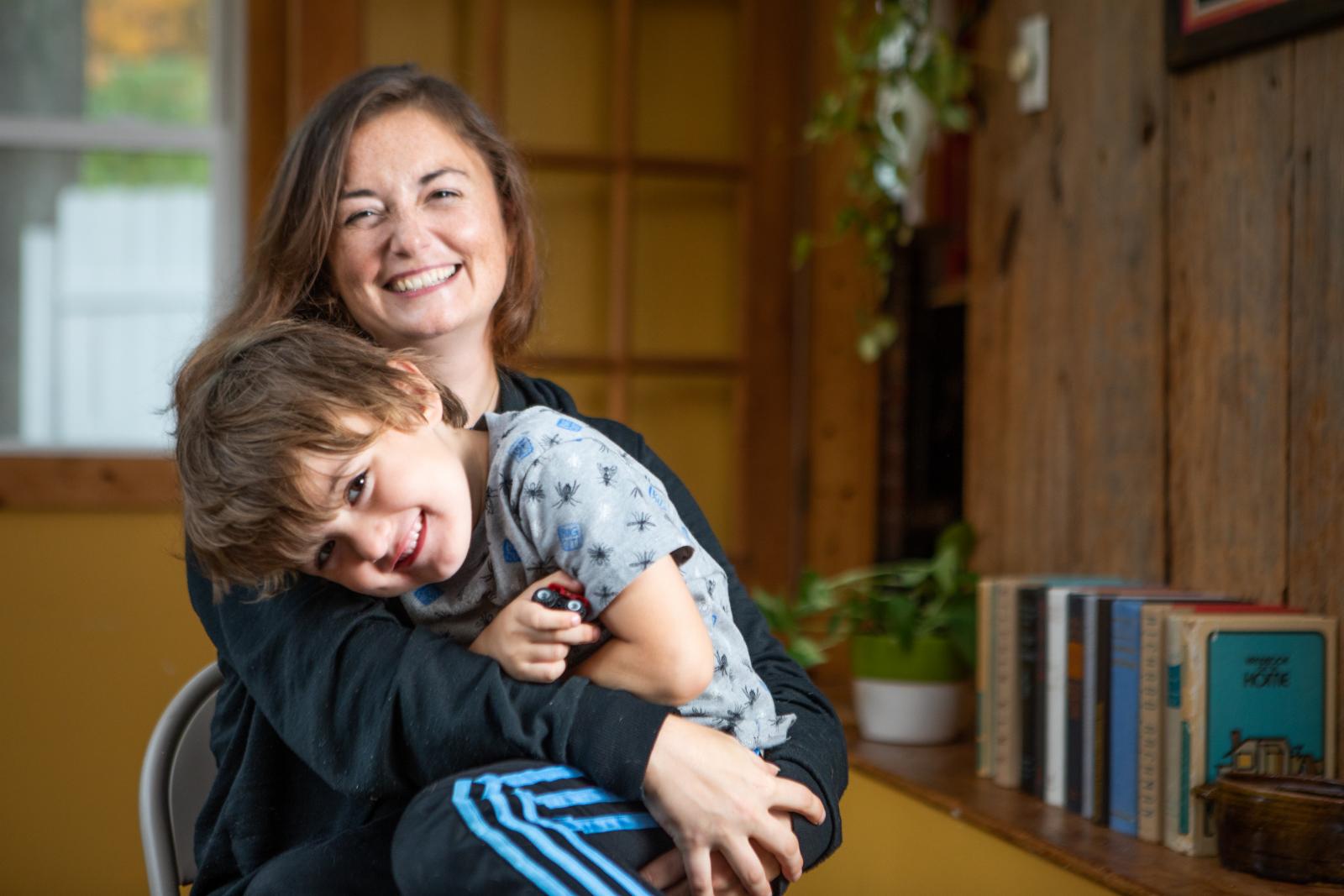 The Swiatlowski Family: Jenny, Kyle, and Onyx
Generation Good member Jenny Swiatlowski loves the strength and support she gets from her on-line community. Whether it's exchanging product recommendations for what snow boots will keep feet dry, trading recipe ideas, or just showing support, "it gives me a chance to talk to someone who's going through the exact same thing."
Jenny and Kyle are also paying attention to the ingredients in the products they use. "A lot of children have sensitive skin, so we're looking for products that are made with this skin type in mind," says Jenny. "It feels good to provide my family with a healthy environment."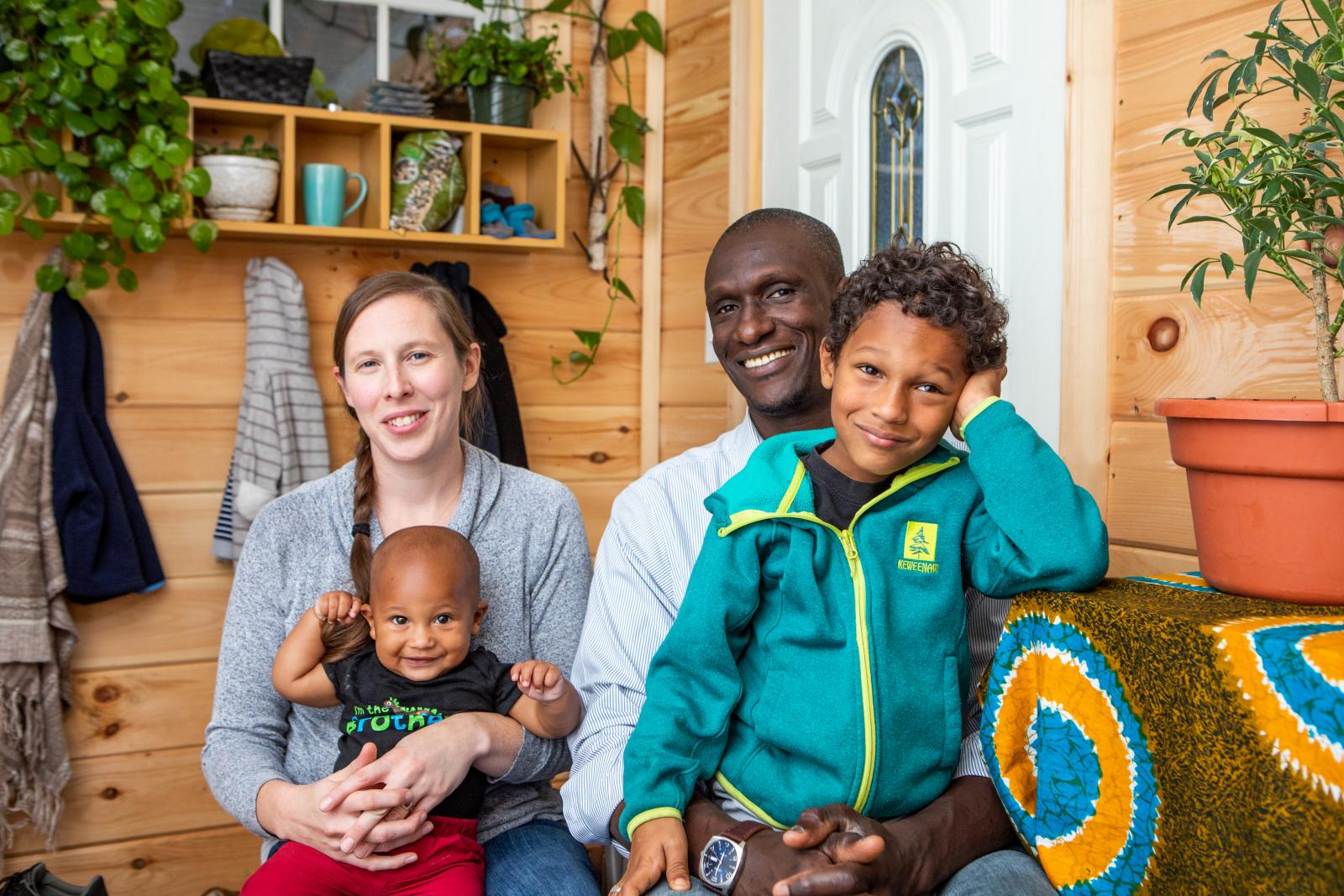 The Makinen & Niane Family: Marja, Abdoulaye, Zaal, and Khadim
Parents Marja Makinen and Abdoulaye Niane are starting to think more about how to create a healthy future that benefits not just their own growing family—but everyone. They recently started composting, growing more of their own food, and trying to be mindful of their own impact. Marja believes that "it's the little things added together that make a difference."
They also embrace the opportunity to expose their boys to a variety of cultural traditions. The family enjoys dinner together in the Senegalese style native to Abdoulaye, sitting close together on the floor, laughing and talking. "I'm trying to expose [Zaal and Khadim] to as many different types of places and different types of people," Marja says. "Hopefully, they'll carry that on to the next generation."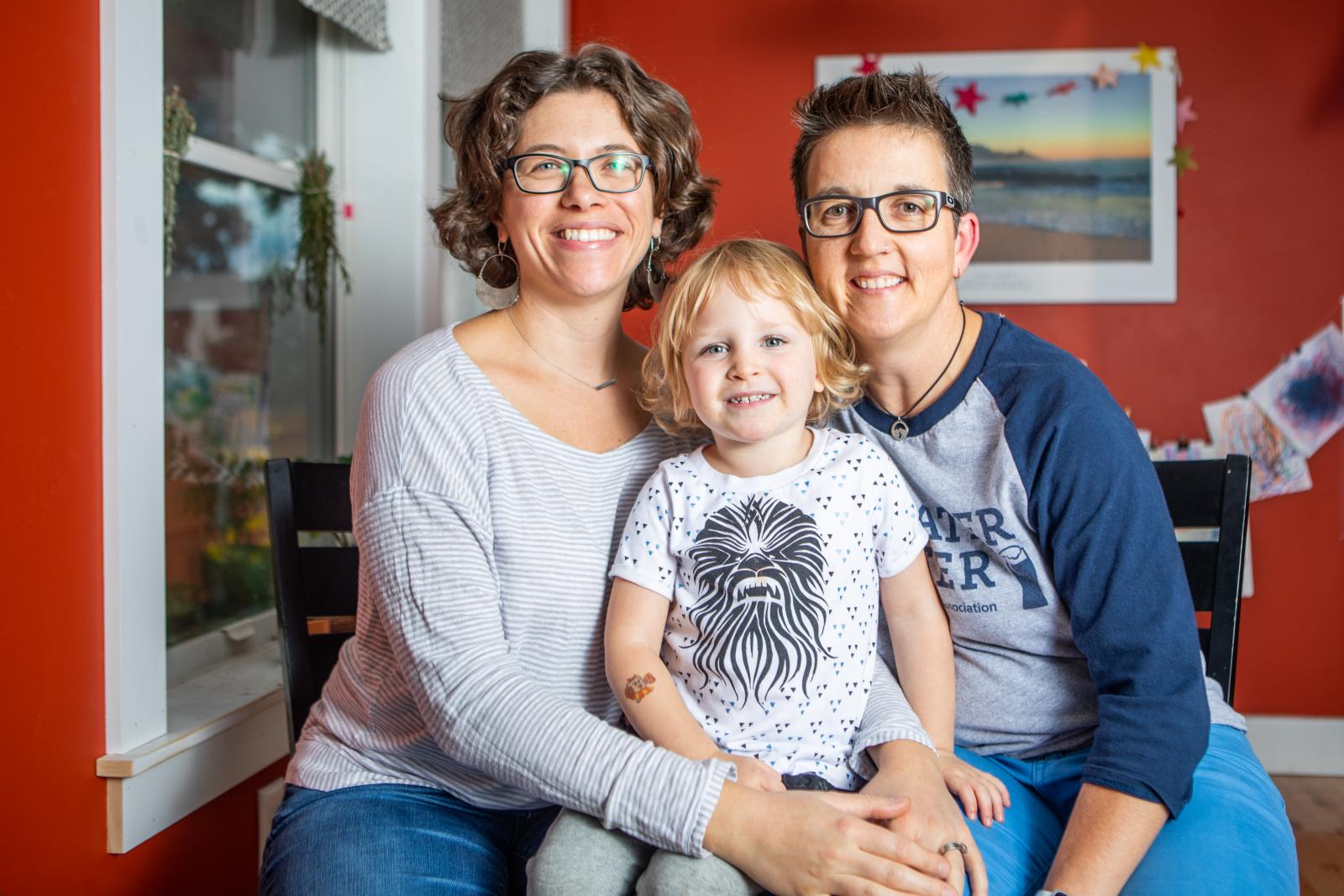 The Mulvaney-Stanak Family: Emma, Megan, and Ruby
Emma and Megan believe in immersing Ruby in their vibrant local community, making as many sustainable choices as they can along the way. They walk and bike as much as possible, garden in their local green belt, and support local food systems. "We see our farmers," Emma says, "we meet them, we talk to them, which is different than just picking food up at the grocery store."
As co-parents in a same-sex relationship, Emma says she and Megan believe they have an amazing opportunity to show Ruby "that families come in all shapes and sizes." Megan believes their choices will benefit Ruby so that she can help make the world a better place. "We need to build kids who have a good core on their inside," she says, "and that comes from a loving family."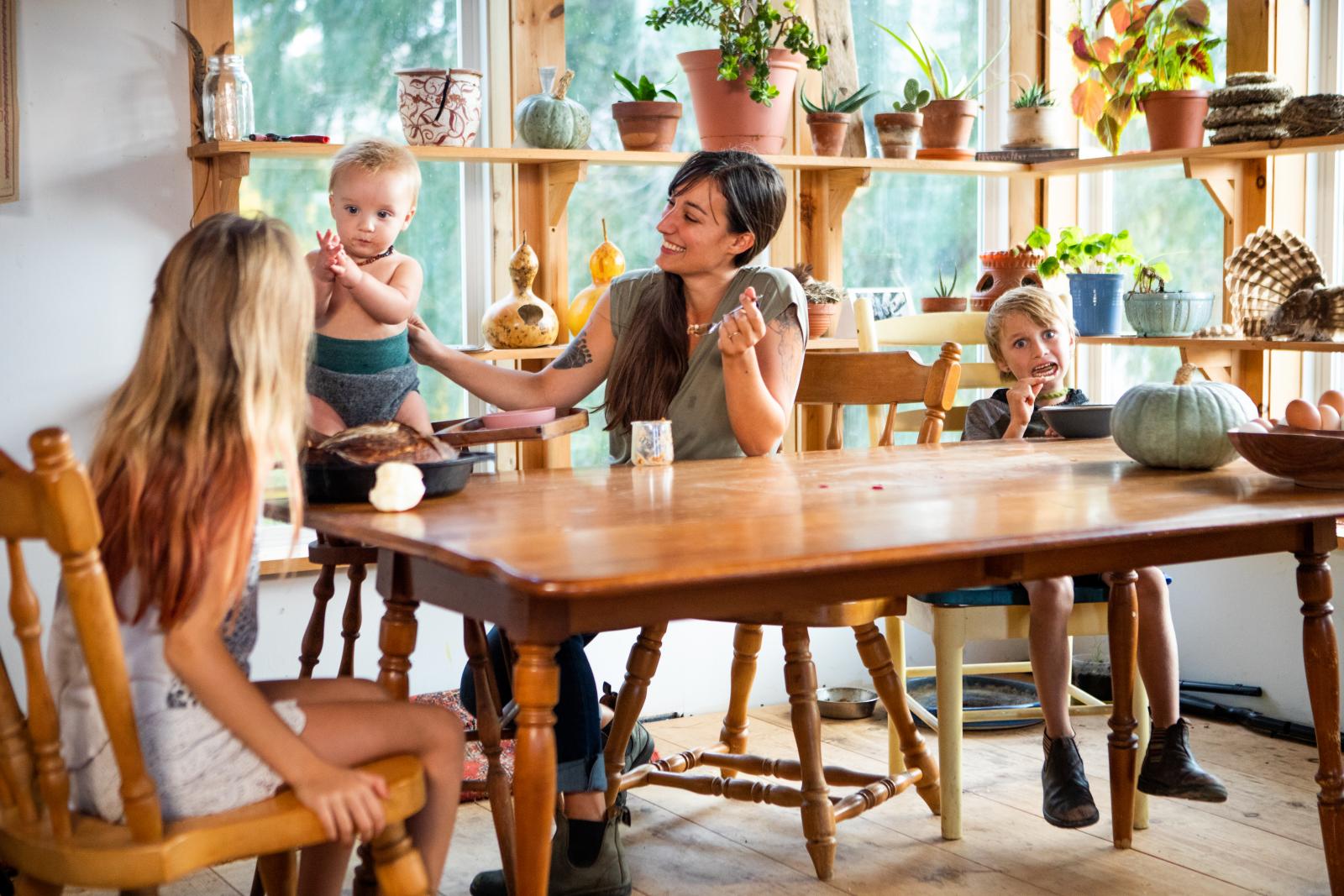 The Jenkins Family: Shannon, Quinn, Raleigh, Bear, and Lumi
Shannon and Quinn already take some amazing steps to live sustainably. They raise their own goats, keep a massive garden, and are deeply mindful of trying to minimize their own impact.
Raleigh says her family will often make a field trip out of collecting trash and that "if there's something we have to go do that's close to home, I would rather walk instead of drive because that's polluting the Earth."
Shannon is proud of her family's efforts, and she knows that her kids will do even better. "I think that that's always the goal of the next generation," she says. "We should always be pushing for being better humans and better citizens of this earth."
The most meaningful legacy any of us can create is in the values we share with our children, and it's easy to feel optimistic about the future when you meet such amazing families doing their best every day to create a healthy home while also helping build a healthy world.
Join our growing Generation Good community to connect, share, and learn with tons of families who are committed to a healthy life and a healthy planet—families just like yours.