Meet Erin and Meagan: Women at the Forefront of Driving Change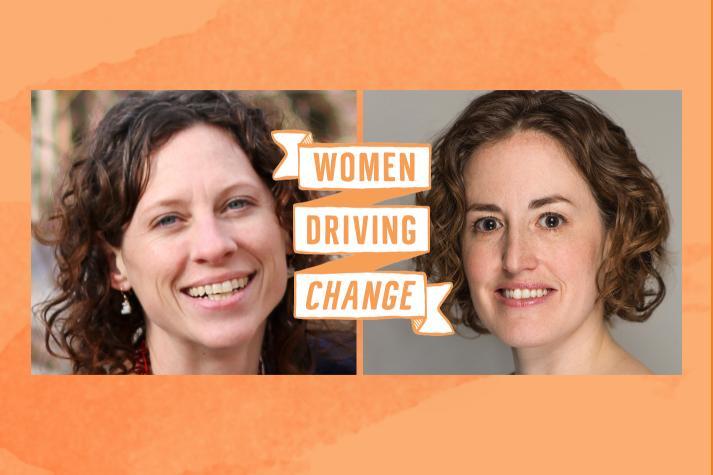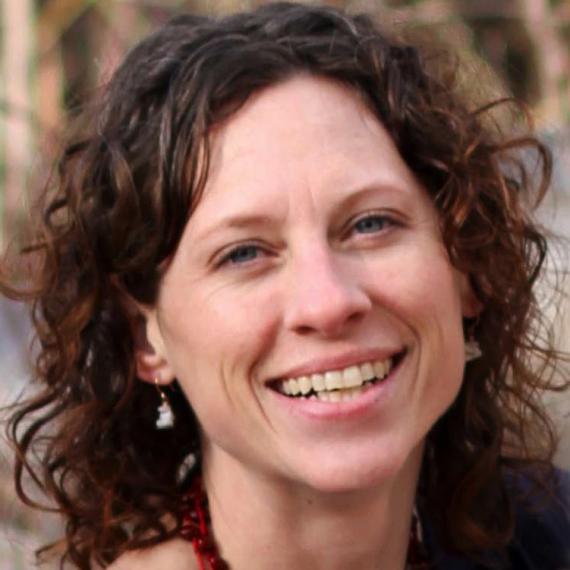 Erin Switalski is the executive director for Women's Voices for the Earth—a non-profit that "envisions a world where women lead to create a healthy environment without toxic chemicals in our workplaces, homes, and communities."[1] Switalski says the organization hopes to better inform women about chemicals of concern and the potential dangers they face so they can advocate for themselves. "Whether it's asking a company to remove chemicals from their products, or talking to law makers about the need for new legislation."
Switalski knows that for consumers, the legal landscape of ingredient disclosure—even the act of scrutinizing what you buy—can be a bit complicated, and even daunting. Her practical advice? Read ingredient labels. "If there's no ingredients listed," she says, "just stop right there and look for a product that does list." Switalski believes that purchasing choices can put pressure on companies to disclose their ingredients.
For Switalski, one industry that needs far greater transparency is feminine care. Surprisingly, there is no current federal law that requires companies to disclose ingredients in feminine care products, like tampons and pads. To push for change, Switalski has been vocal in her support of The Menstrual Product Right to Know Act, introduced by Congresswoman Grace Meng. The bill has a simple, but transformative goal: require companies to say what's in their feminine care products. That way, women can know exactly what they're putting in their bodies. After all, it's estimated that a woman uses over 16,000 tampons during her lifetime[2], so feminine care choices really do matter.
To help draw visibility to Meng's bill and a woman's #righttoknow, Switalski spoke at a Washington, D.C rally in May of 2017, where she said "it's time for congress to pay attention to what is really a pretty basic, common sense law." Symbolically, the rally happened in front of the Capitol Building while congress met, and was attended by scores of passionate women, advocates, as well as leaders from Seventh Generation and other likeminded businesses.
Peering into the future, Switalski hopes to affect even deeper, more lasting change by focusing not just on products already on the shelves, but on products yet to be created. She wants to be able "to impact the entire lifecycle of how a product is made, so that health and communities and the environment are not harmed along the way." Talking to a woman as dedicated and courageous as Switalski, it's easy to believe that such change is not only possible, but just a matter of time.
Learn more about Women's Voices for the Earth and its work.
Meagan Gallagher—Keeping Health Care Accessible for All Women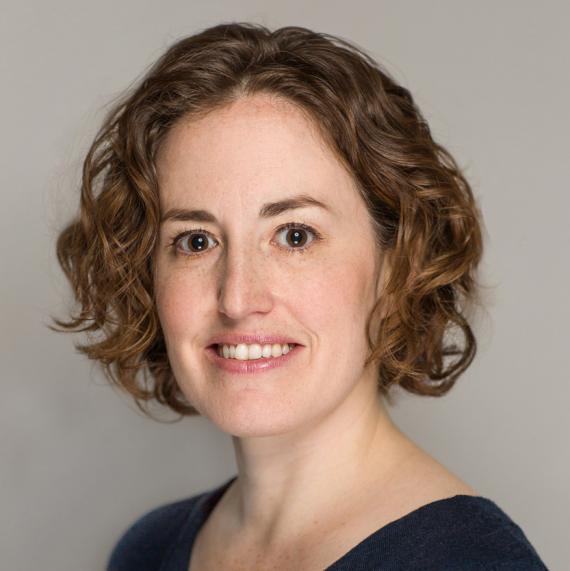 No doubt you've heard a lot about Planned Parenthood lately. Founded in 1916 by Margaret Sanger, the legendary organization made headlines throughout 2017 as various political efforts—especially anti-abortion politicians and organizations—worked to weaken Planned Parenthood and make it harder for women to access its services.[3] While it would be easy to imagine discouragement, or at least frustration, to take root, Planned Parenthood of Northern New England CEO Meagan Gallagher is having none of it.
For Gallagher, Planned Parenthood occupies essential space in American culture—one where the taboo becomes the commonplace. "The bottom line is that our culture does not do well with issues of sex and sexuality," Gallagher says. "And if there's not a safe place in our world to talk about those issues, we are going to face real problems. Planned Parenthood is that place for all of us as human beings."
The data underscores Planned Parenthood's importance in the lives of American women. After all, one in five women has been to a Planned Parenthood at some point in her life—whether for an abortion, birth control services, annual GNY exams, testing and treatment for sexually transmitted diseases, or more recently—hormonal therapy for transgender patients.
For those curious about Planned Parenthood—or perhaps even doubtful about its work—Gallagher says she would encourage them to "talk to the women in their lives." She adds, "invariably you know someone who has received care at Planned Parenthood. Find out what that experience was like because I think the experience speaks for itself."
Planned Parenthood is also a place where those most in need receive the dignified care they deserve. Gallagher points out that though Planned Parenthood is used by a wide cross-section of people, it's young women from low income backgrounds who rely on Planned Parenthood the most—and thus would be the most vulnerable if Planned Parenthood was weakened. Consider this: among Planned Parenthood's 2.4 million annual patients, "70% are under the age of 30, and about 70% earn less than $24,000 a year." Gallagher adds that "we're committed to providing services, regardless of a patient's ability to pay." In a moment where health care access is divisive and uncertain, Planned Parenthood's firm commitment to serving everyone feels nothing short of revolutionary.
As it has for a century, Planned Parenthood continues to fight for what's right. She adds, "I imagine a world where sexual and reproductive health are not political hot potatoes, and I believe we can get there by sharing our personal stories and just coming back to who we are as human beings."
Learn more about Planned Parenthood.