The Inflation Reduction Act Passed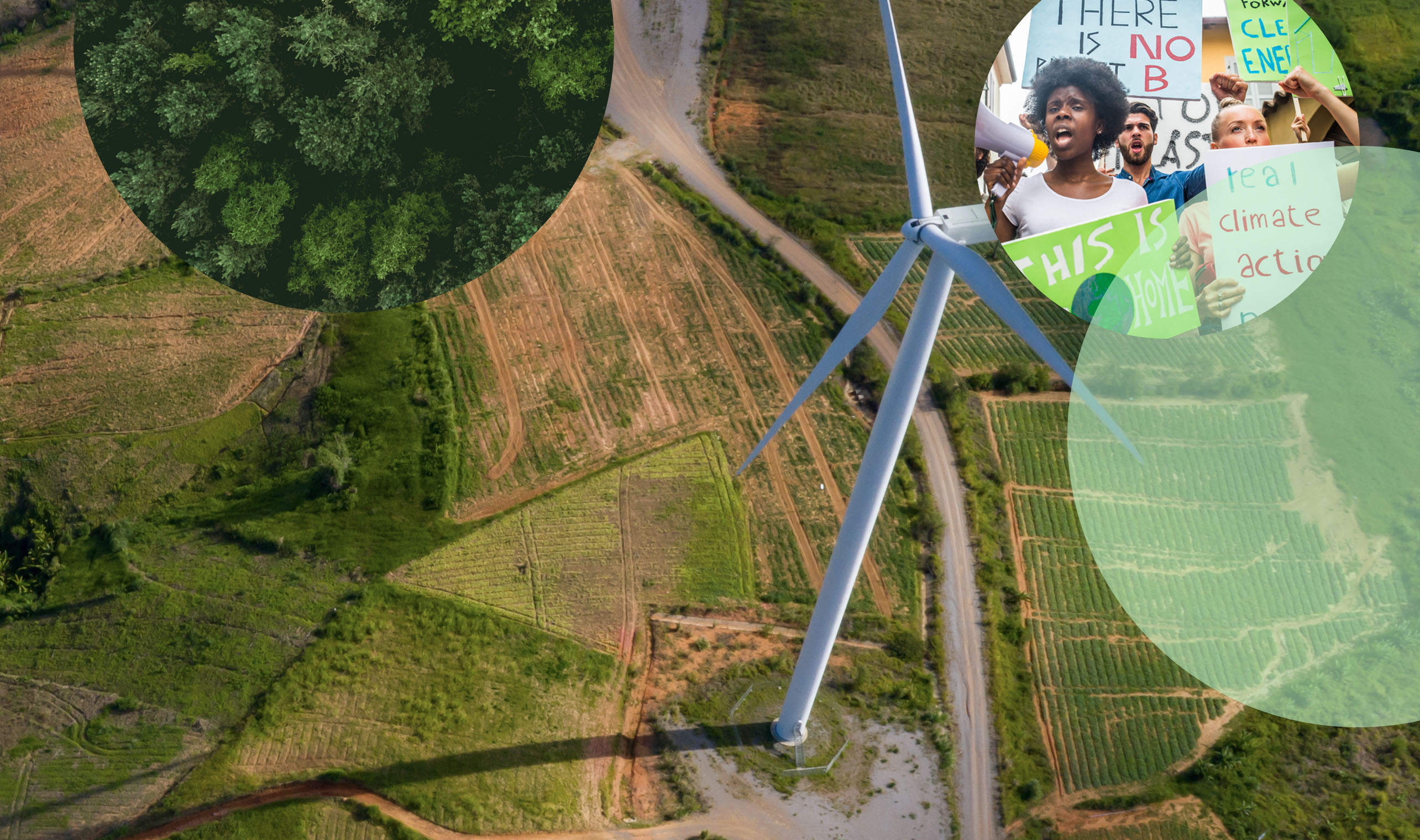 Both the US Senate and the House of Representatives have passed the Inflation Reduction Act, which President Biden has promised to sign. It's big: the Inflation Reduction Act is a major bill that marks the first action by Congress in decades to meaningfully address the climate crisis. The bill is a pretty mixed bag.  There's a lot to like about it, but also many ways in which it falls short. Lastly, there's more to do to make sure we hit our can't-miss climate goals. Keep reading below where we unpack each part and how you can join us at Seventh Generation to fight for what must come next.
What's to like?
Here at Seventh Generation, we value and believe in the power of consumers to change their world, and we believe change starts from the bottom up. That's why we like how this bill came about: through people power, especially power from frontline communities most impacted by the climate crisis. Frontline community members raising their voices to safeguard our communities not only got the major stakeholders, such as West Virginia Senator Joe Manchin, back to the negotiating table, but led to some really big "wins" in the bill that will impact those MOST in need of support to transition to a healthier future. Wins like:
More than $1 billion to reduce air pollution in low-income and disadvantaged communities, with a focus on neighborhood streets, schools, and ports.
$15 billion to deploy projects that will reduce emissions, like rooftop and community solar, in low-income and disadvantaged communities. 
$550 million in financial assistance for disadvantaged communities to improve access to drinking water.
There's a "but"
It's this: the Inflation Reduction Act is NOT climate justice. While people power brought Senator Manchin back to the negotiating table, the frontline communities most impacted by the climate crisis and the fossil fuel industry were NOT given a place at that table. As a result, this bill will inflict serious harm on frontline community members, by tying clean renewable energy development to more fossil fuel leasing. Take renewable energy, for example: if a developer wants to build offshore wind, the lease for that must first be offered to oil and gas companies (!). In fact, 60 million acres in offshore leases are set aside for oil and gas. Remember the 2010 BP oil spill in the Gulf of Mexico, and the destruction it wrought on human life, marine life, and coastal lands?
Scientists agree: we have to leave those days behind and invest in a healthier future, powered by clean, renewable energy–not lock ourselves into more fossil fuels. Yet the Inflation Reduction Act
will authorize MORE fossil fuel leasing, permitting and production, to the tune of 62 million acres a year.
This continued reliance on fossil fuels will hit closer to home for frontline community members. Drilling for oil and gas disproportionately harms communities already experiencing the worst impacts of the climate crisis, through air, land and water pollution. Indigenous, Black, Latinx, AAPI and other communities of color, as well as low-wealth communities, suffer the deadly impact of fossil fuels the most, as is often the case in "tradeoffs" like this. Asking communities already bearing the worst brunt of the climate crisis and longstanding air and water  pollution to suffer more isn't climate justice–it's an injustice.
What's next in the fight for a healthier climate
Despite its weaknesses, the Inflation Reduction Act takes a big step towards the climate goals set out by President Biden. By 2030, President Biden wants to cut emissions by 50% below 2005 levels. If we meet that goal, it means we'll see less of the climate disasters you're reading about in today's headlines–such as extreme heat waves so hot they melt train tracks, brutal wildfires that threaten to raze our communities and nearby national parks, and more frequent and severe hurricanes.
The problem is that according to the Rhodium Group, Energy Innovation, and the Princeton-led REPEAT Project, the Inflation Reduction Act would take us to 41%--not 50%. Scientists agree: "close enough" isn't good enough. Physics does not negotiate with politics.  Every additional degree of warming bring more climate disasters. We face a hit-or-miss, make-or-break climate moment. If we miss our goals, we're looking at a more dangerous and unhealthy world for today's communities and the generations to follow.
That's why President Biden can't stop with his signature on the Inflation Reduction Act. He needs to make good on his goal of 50%; make good on his campaign promise to end new fossil fuel leases; and make good on calling the climate crisis an "emergency." He needs to issue a climate emergency declaration and reject fossil fuel projects. Doing so will help end our reliance on fossil fuels, while building renewable, just energy systems. We can't secure a safe, healthier future without these steps, and there's no time to lose–with just a few years left to avoid the worst impacts of the climate crisis, we need him to use executive action to pick up where the Inflation Reduction Act falls short.
The good news? We know we can do it! People power brought a gridlocked Congress to the table and over the finish line. We're just getting started. Seventh Generation will join its consumers and non-profit partners to keep pushing–if all raise our voices together loudly enough, we can persuade President Biden to do everything in his power to meet the climate goals he set out. Your voice is critical and powerful, and together, we can secure a healthier future for today's communities and generations to follow.
Click here to raise your voice and tell President Biden: get the job done.