How to Fill Your Home with Fall Scents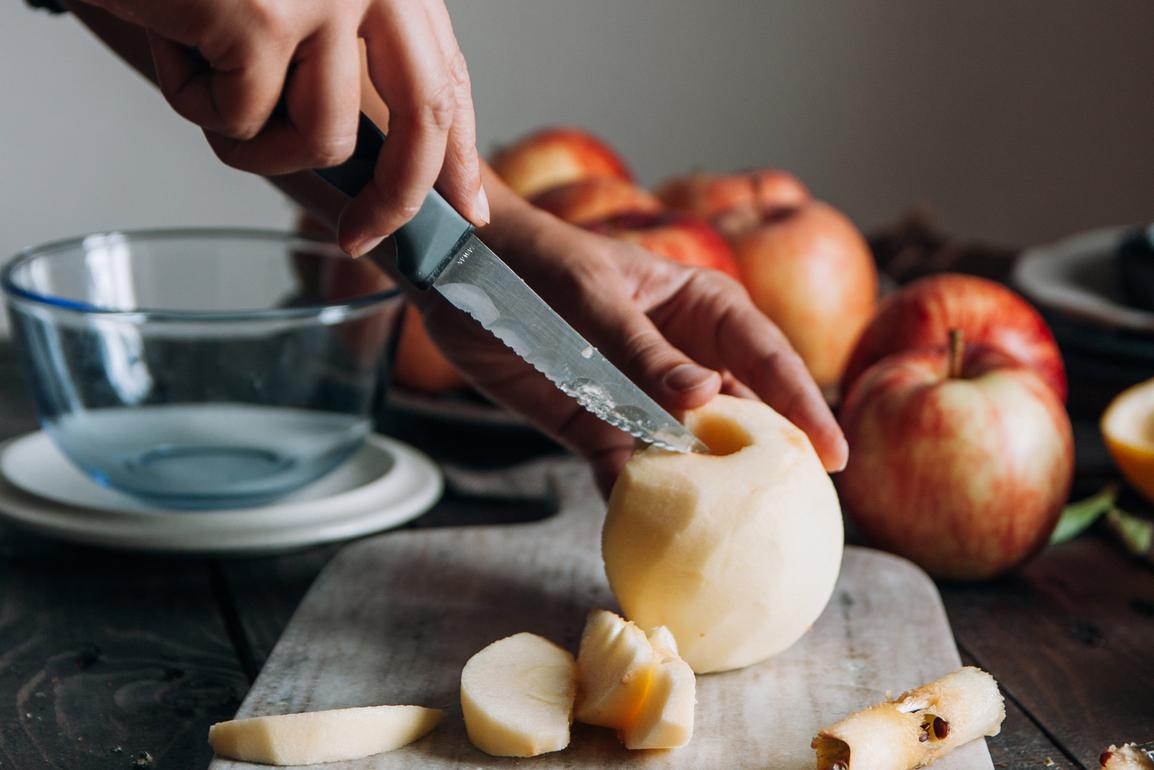 You may want to think twice before lighting that pumpkin spice candle.   
According to Women's Voices for the Earth, one scented candle can contain any combination of the more than 3,000 commonly used fragrance chemicals. And since fragrances can also be found in cleaning products, soaps and lotions, cosmetics, that can all add up to a significant amount of exposure.   
It's hard to know how harmful this exposure might be, since companies aren't required to disclose specific fragrance ingredients — even though some of those ingredients are known allergens. What's more, the Environmental Working Group found that safety assessments have only been published for 34% of fragrance ingredients. 
Until more companies come clean about what's in their products, lighting a scented candle is a bit like eating a pie made with mystery ingredients. We encourage you to join our campaign for ingredient disclosure – and be wary of products that are labeled with "fragrance" or "parfum". Even "natural fragrances" can contain ingredients that have been linked to allergies, skin sensitization, and other potential health impacts. Instead, look for products that disclose their fragrance ingredients so you know what's in the products you buy.   
In the meantime, here are four ways to create your own fall scents: 
Apple Pie Simmer Pot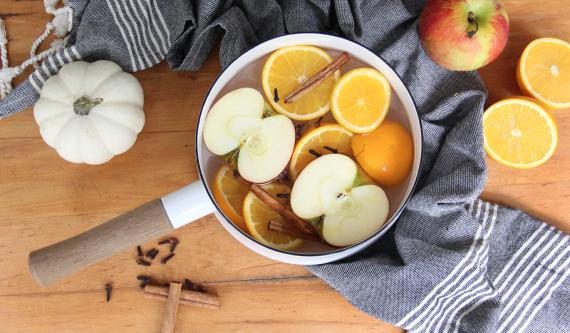 A pot of simmering spices is an easy way to fill your home with fall scents. It humidifies dry fall air, and the combination of apple, orange, clove, and cinnamon smells like you've been baking all day.
You'll need: 
1 apple, sliced
1 orange, sliced 
10 cloves
3 cinnamon sticks
Fill a large saucepan or crock pot with water. Add the ingredients and bring to a low simmer. Top off with more water as needed. 
Pumpkin Spice Melt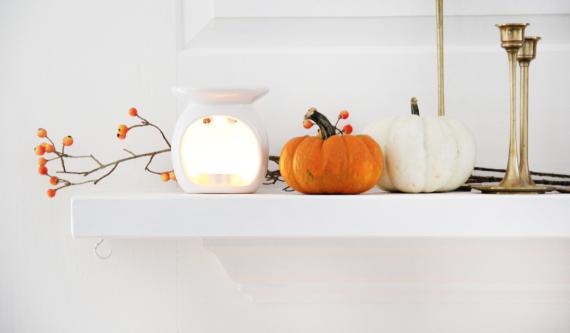 Wax melts are a convenient alternative to candles. This easy homemade version uses ingredients you already have in your kitchen, and smells good enough to eat.
You'll need:
1 tbsp. coconut oil
1 tsp. pumpkin pie spice
¼ tsp. cinnamon
Add the ingredients to your wax warmer and melt. Remember, never leave a wax warmer unattended.
Spruce Lavender Room Spray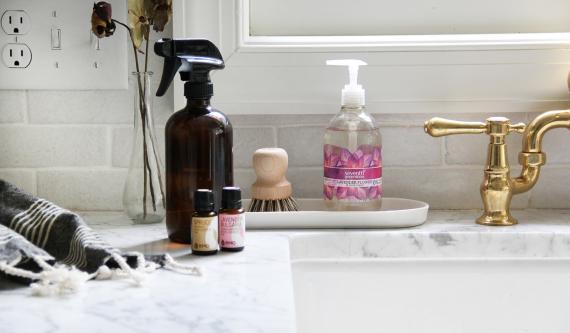 An essential oil room spray is perfect for freshening up bedrooms, bathrooms, and fabrics before guests arrive. This warmer, woodsier scent is cozy without being too masculine.  
You'll need:
8 oz. spray bottle
6 oz. (¾ c.) water
1 oz. rubbing alcohol or vodka
60 drops spruce essential oil
40 drops lavender essential oil
Add all the ingredients to the spray bottle and shake vigorously. (The alcohol helps to emulsify the oils and make the scent last longer.) Shake again before using. Always spot test to avoid staining fabrics.
Thanksgiving Herb Bouquet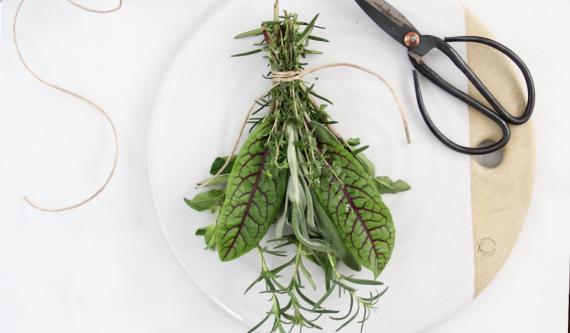 A bouquet of fresh herbs gives off a subtle scent as it dries. It's useful, too — dried herbs are perfect for cooking or as a hostess gift. Use cool-weather herbs from your own garden, or find them in season at the store. 
You'll need:
2-3 sprigs of rosemary
2-3 branches of sage
4-5 sprigs of thyme
4-5 sprigs of basil
Unwaxed kitchen twine
Gather the herbs together and cut the stems to a similar length. Tie the bundle with a piece of twine, leaving a tail. Hang from a cabinet, door knob, or anywhere you need a fall touch.