Do-It-Yourself Hand Spa Treatment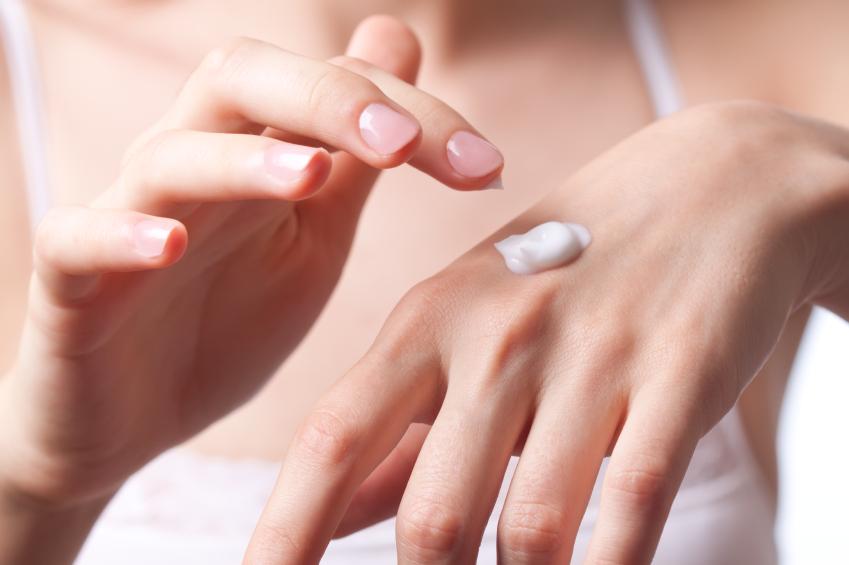 Chances are, your hands could use a little TLC right about now. And with another blast of winter air on its way for most of the country, this could be the perfect weekend to cozy up indoors and make them smooth and soft again with one of these super-moisturizing treatments.
Winter Hand Mask
You'll Need: 3 tablespoon rolled oats 2 tablespoons rose water 2 teaspoons almond oil 2 tablespoons baking soda Bowl for soaking.
Steps:
Soak your hands in hot water with 2 tablespoons of baking soda for thirty minutes, then dry.
Prepare mask: -Crush or pulse oats finely and mix all ingredients in a mortar with a pestle. Heat mixture very gently — just to the warm stage, in your microwave or stovetop (the oil should NOT be hot).
Apply warm mask to your hands.
Wrap hands in a clean towel and leave on until the mask cools.
Rinse gently and apply a rich hand lotion or plant-based serum to help seal in hydration.
Softening Hand Scrub
You'll Need:
Olive Oil, Body Scrub, Hot Towels, Hand Wash, Hand Lotion, Cuticle pusher, Nail file.
Steps:
Keep a towel in your lap or over your work surface.
Pour a generous dollop of olive oil into the palm of your hand.
Rub it deeply into each fingernail, one at a time, making sure to get it into and under your cuticles. Continue to rub the oil onto your hands and wrists. Three minutes should do it, but the longer you rub, the softer your hands will be.
Do not wash or rinse your hands. Apply a liberal amount of body scrub to them. Any kind of scrub will do. You can even make your own sugar scrub using the recipe below.
Soak two hand towels with warm tap water and wrap them around your hands. Make sure the towels are not too hot. Remove towels when they have completely cooled.
Wash your hands, which are covered with a gooey mixture of olive oil and body scrub. It may take two or three times with lots of hand wash, to get everything off, but don't worry -- just keep washing until it does. Use a gentle nail brush to scrub any mixture out from under your nails.
Rub a generous dollop of your favorite lotion into your hands. Put extra lotion onto your nail beds and cuticles, and leave it on for the next step.
Using a cuticle pusher, gently push back and loosen the overgrown cuticles on your nails. The extra lotion on your nail beds and cuticles will make this easier. Trim and file your nails as you like.
Admire the results!
Basic Sugar Scrub Recipe
Use 2 parts sugar (regular white or brown sugar work great) to 1 part oil (almond, olive and coconut are great), add 1/2 tsp Vitamin E oil, and mix well. Massage the scrub into your hands and wrists over the olive oil, paying extra attention to your nails and nail beds. The scrub will help to loosen any overgrown cuticles you may have. Two or three minutes will do the trick.