Recipes We Love: Annie's Mac & Cheese with Spring Vegetables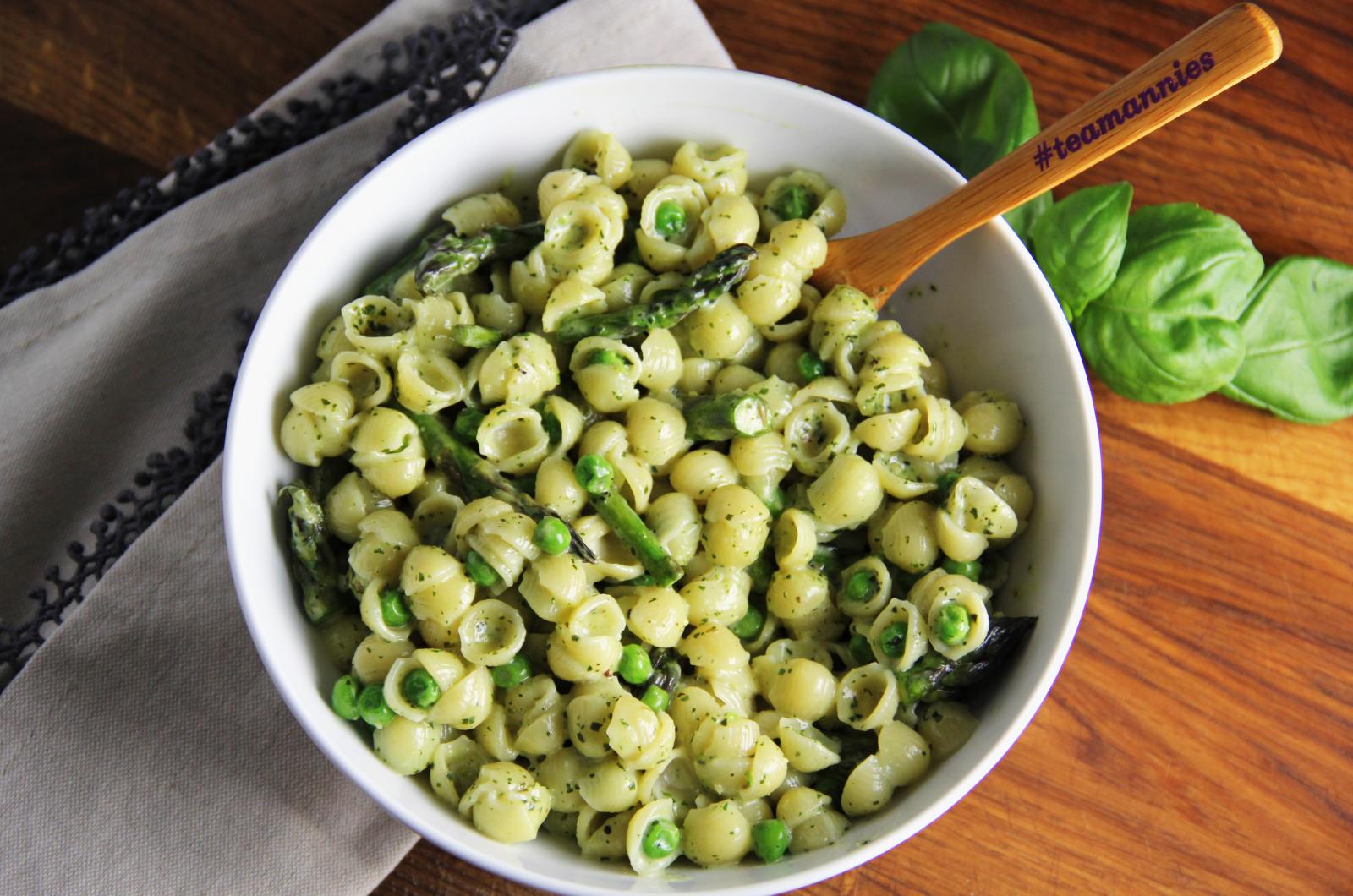 When it comes to cooking for your little ones, sometimes introducing new flavors can be a challenge. Annie's Homegrown mac & cheese is a kid-favorite, and one of our favorite ways to sneak in some extra goodness. We've added pesto and spring veggies to our version, but the mix-in options are endless! 

Components: 

• 1 box of Annie's Shells & White Cheddar 
• ½ cup of fresh pesto (directions to make below) 
• ½ cup of frozen peas 
• ½ bunch of fresh asparagus, cut into smaller pieces 
• Drizzle of olive oil for cooking 
• Salt and pepper, to taste 

Creation: 

Prepare mac & cheese according to the directions on the box. While the pasta is cooking, bring a pan to medium heat and sauté asparagus and peas in olive oil. Season vegetables and set aside. 

To make the pesto, blend 2 cups of fresh basil, 2-3 gloves of garlic, ½ cup of olive oil and 1/3 cup of pine nuts in a food processor until smooth. Add salt and pepper to taste. 

When the mac & cheese is complete, mix in the pesto and vegetables - it's that easy!