This Election Belongs to You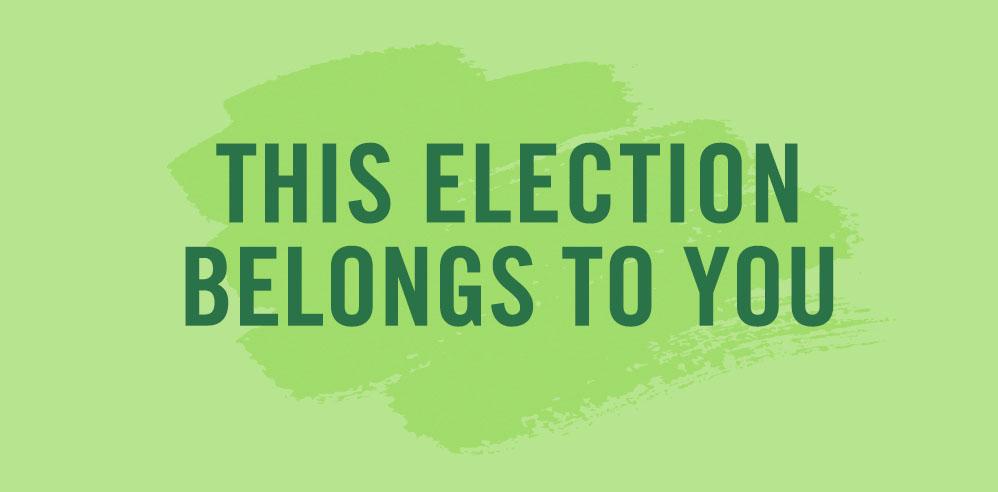 The 2020 General Election belongs to the people. Despite unprecedented challenges, you, the people, came out to vote.  In historic numbers, you voted by mail, you voted early, and you voted in-person. You faced long lines, endless uncertainty, disinformation, and the dangers of a global pandemic, to cast your ballot.
You voted for new leaders, to represent us, to lead our country through the challenges we face, and to tackle the deep inequities in our society.
To everyone who voted, helped others vote, or worked the polls, we thank you.
Not Business As Usual
The challenges facing us are enormous- for our democracy, economy, health, and our climate. These converging crises, as well as the election, make clear the deep divisions in our society.
As voters we have demanded change, and we cannot accept a return to "business as usual." Our path forward must urgently result in progress for people and planet. We must dismantle and uproot systemic inequity, and work to build a future where all people can thrive.
Settling for Nothing Less Than Transformative Change
The climate crisis threatens all of us, but it is hitting vulnerable and historically marginalized communities first and hardest. Alongside the climate crisis, COVID-19, the recession, and continued racial injustice show us just how badly we need transformative change. We need solutions that are sustainable, equitable, and take meaningful action to respond to climate change, and address the systemic inequities at the root of the multiple crises facing our county.
Seventh Generation is calling on all elected leaders, and particularly President-Elect Biden and Vice President-Elect Harris, to prioritize a swift, equitable, and just transition to a clean and renewable energy economy – for this generation, and for seven generations to come.
Specifically, President Elect Biden, and Vice President-Elect Harris should move swiftly to enact policy to:
Transition to 100% clean and renewable energy, economy-wide, by 2030
Create jobs and investment in infrastructure and industry that are just, equitable and support clean air and water for all communities
Take action in the name of justice and equity that focuses on stopping current, preventing future and repairing the historic oppression of communities on the front lines of the climate crisis, including communities of color, indigenous peoples, rural communities, low-income communities and displaced workers.
The people have spoken. Now it's time to get to work. For this, and the generations to come.