100% Recycled Paper Napkins, Unbleached
Perfect for picnics, barbecues, or any big gathering, Seventh Generation unbleached Paper Napkins are soft and durable - and can go right to the compost pile at the end of the meal. Designed for softness and durability in mind so you get great performance while making a meaningful and lasting impact on the planet. Made from 100% recycled paper with a minimum 50% post-consumer content. Packaged in minimum 50% pre-consumer recycled plastic.
Available Sizes: 500 count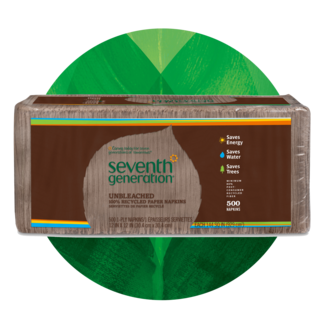 Frequently Asked Questions
Together is Better
Inspire others with the ways you care for yourself, family, and the world around us.