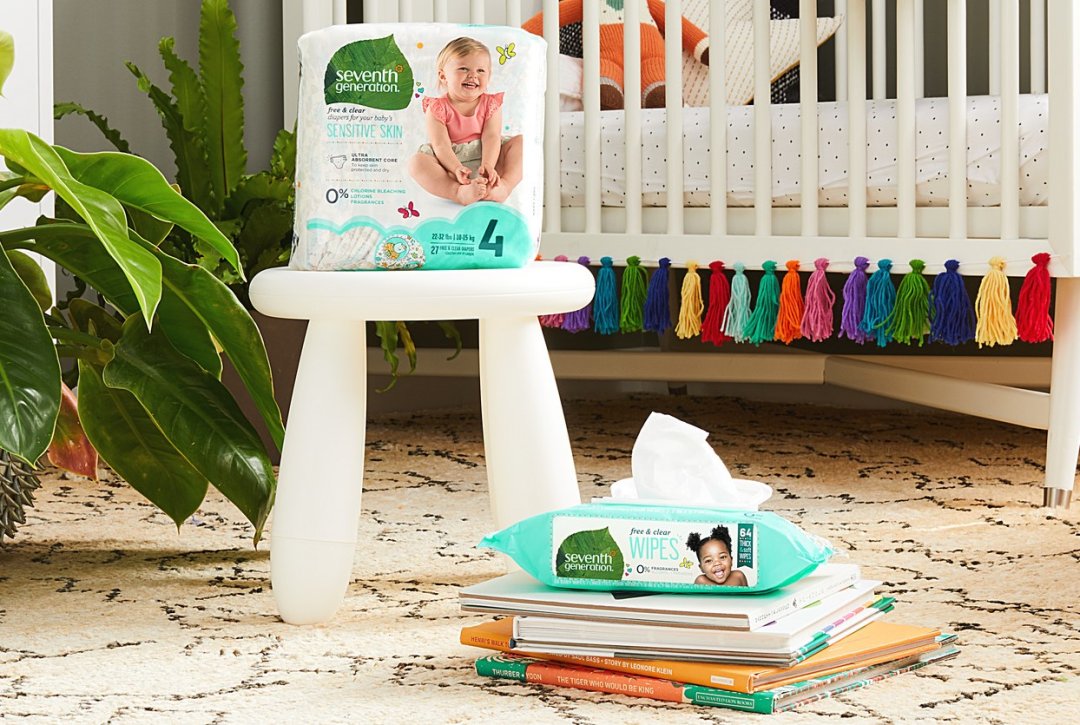 Left My Baby Clean and Dry!
I received these diapers as a free trial from Generation Good and loved them! Left my baby clean and dry, great absorbency and good fitting diaper. Gentle on skin. I will definitely buy them from now on!
I received these diapers free as I'm a part of Generation Good. I've tried Seventh Generation diapers in the past, and was excited to try the new and improved version. My little one has a sensitive bottom, and these diapers worked GREAT for him. They didn't bother him one bit. Their absorbancy level is fantastic! I was surprised at just how much these diapers could hold, and without and leaks or blowouts. And I love how SOFT they are! They also fit great around the waist and legs. Also, the designs are so adorable! Since trying these for free, I have purchased 3 packs!! Such a great product.
Well Made, Super Absorbent Diaper
I've tried several diaper brands since having my daughter and I keep going back to Seventh Generation Free & Clear Baby Diapers. They are so much more absorbent than other diapers that I have tried on her, they are sturdy to handle her rolling and moving on the floor. The diapers are soft and durable, I recommend them to anyone in the market of diapers!