I'm 40 weeks pregnant with my first baby and very ready to meet this child. My body is tired and the anticipation clock is tick tick ticking. There is little to do to prepare for his arrival. Everything is buttoned up -- the gutters have been cleaned, the floors are shining, the freezer is stocked full of meals (thanks, friends!), and the car seat has been installed by our local fire department.
So now all we need is the baby! I know I should take these last few days to rest but a carnal instinct keeps me moving. So what is there left to do? WAIT! I've missed something huge. While I've read all the pregnancy books and magazines in sight, I haven't read any books on how to raise the baby! OH NO! How could this happen? This realization has spun me into panic mode. I have a few hand-me-down parenting books but they are outdated and traditional. I want advice for the "natural" parent and I want it now!
So I tap into my social network and ask friends and family to give me their top three pieces of parenting advice. What they told me made me feel a much better. Here are 10 of these mother-to-mother highlights. Please take a look and please share more!
Naturally healthy babies come from naturally healthy mamas! Take good care of yourself.
Newborns don't need a lot of gadgets. Get the basics and add as your baby grows.
Breastfeeding can be a lot harder than you'd think. Not all babies, nor all moms, are "naturals." It often takes work, and in some cases, doesn't work at all. So don't beat yourself up if it just isn't happening.
If you do breastfeed, don't worry about working in some feedings of bottled formula. It doesn't have to be an all or nothing proposition, especially if you'd like a little time to yourself. You can also pump and freeze breast milk.
Feed your baby veggies, and he or she will grow up to be a good veggie eater.
Trust your instincts.
Stick to your guns! Lots of people will tell you that natural doesn't matter.
Instead of off-the-shelf teething gels, find a local aromatherapy shop to create a blend of essential oils for baby's sore gums.
Make your own baby food and freeze it in ice cube trays.
You don't have to be Super Mom. Let your husband, your parents, and your friends take care of you.
Starting your journey as a parent is exciting, but also very daunting. We hope that you have fun on your quest to becoming a natural parent. We strongly recommend that you furnish your house with personal care products that are free of fragrances and parabens.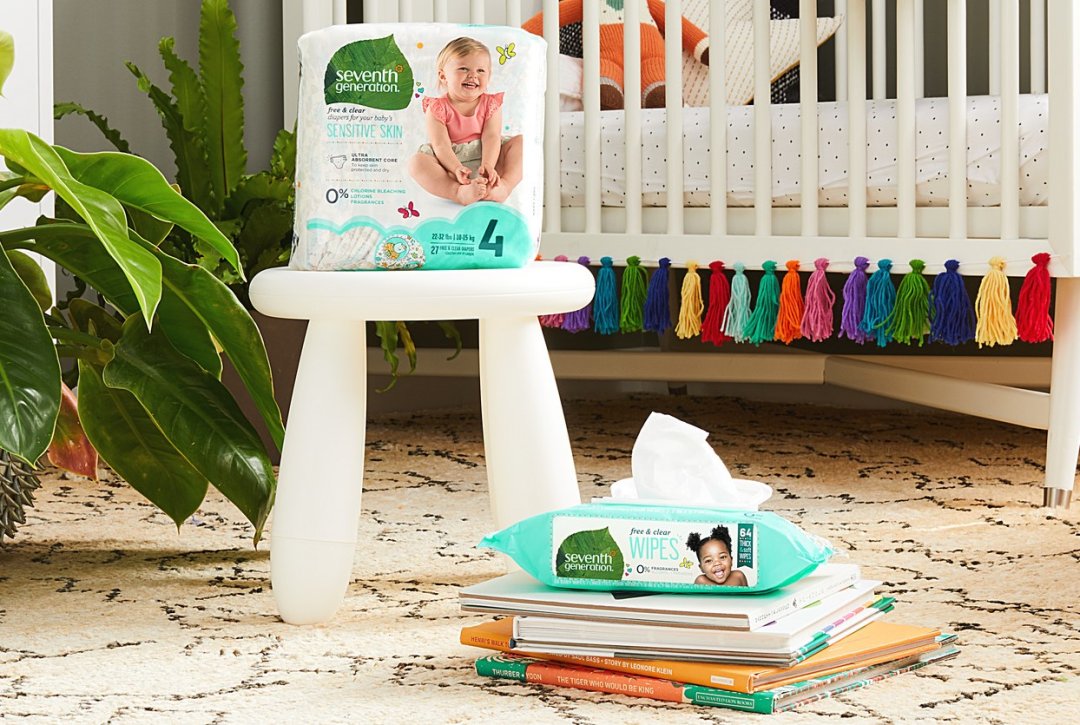 On a mission to create a more healthy, sustainable, and equitable world for the next seven generations and beyond.