Gentle, hypoallergenic products designed for your baby's sensitive skin.
VIEW ALL PRODUCTS
Snuggle More
(Worry Less)
Give your baby a clean, fresh start every day with SVG. Our diapers, wipes, and free & clear laundry detergent are made with your baby's sensitive skin in mind, and are always made without any fragrances.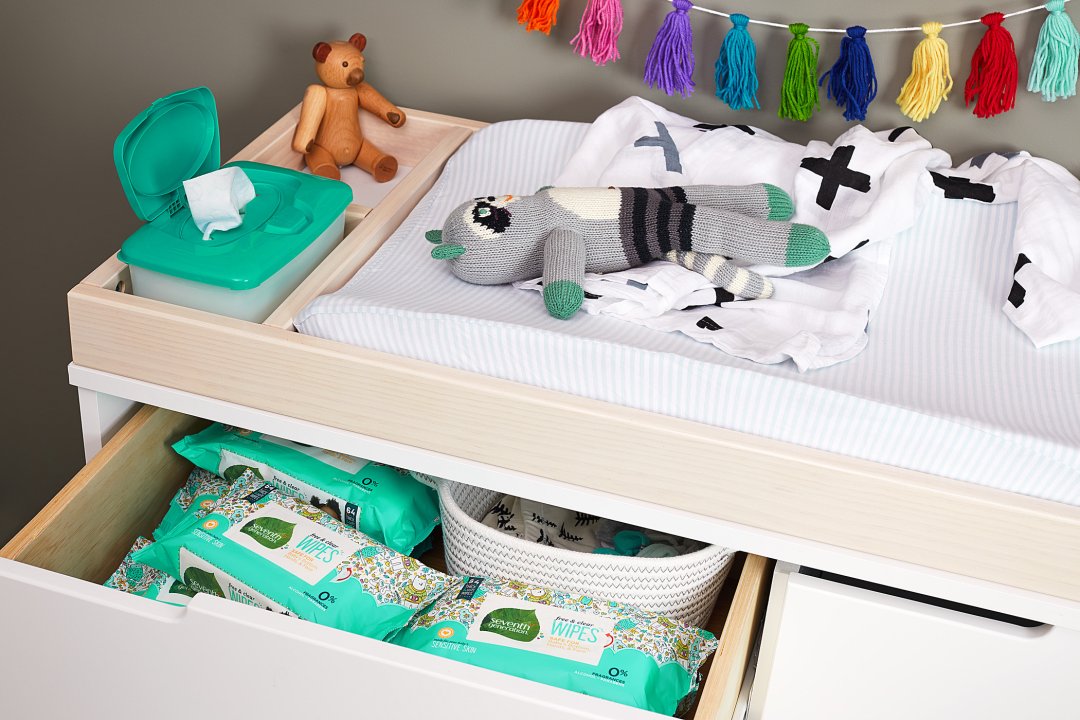 Free & Clear Baby Diapers & Thick Baby Wipes
Our cute baby diapers are made just for your baby's sensitive skin. We want your baby to be dry, comfortable, and cute as a button in our diapers printed with friendly forest critters such as Audrey the Owl and Benny the Bear. View our selection of free & clear diapers. We carry diapers sizes from newborn to 6 including size 3 diapers and size 4 diapers. Seventh Generation also has thick baby wipes that are tough enough to tackle the messiest situations that you and your little one will encounter. Our diapers and wipes are made without lotion and fragrances. So you can have peace of mind when you choose a Seventh Generation baby diaper because we disclose all of the ingredients in our entire line of products.